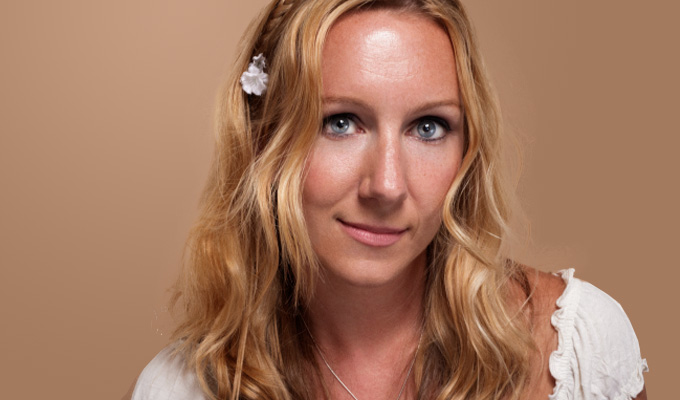 12 ways diversity is still an issue in comedy
'The default is white male. That's the issue. Anything else in comedy is still considered other.' So said Josie Long in a discussion on confidence, at Amy Annette's What Women Want panel at this year's Edinburgh Fringe.
Of course there are many people in the industry working hard to create change, and things are slowly improving, but we're not there yet. As the producer of the diverse comedy night, Lemon, which comes to London next week, I've compiled 12 WTF moments from over the last year which suggest that when it comes to comedy – just in case you were in any doubt – we're still a long way off equality:
1) When female comics make up less than half of a nominations list, they are described as 'dominating' it. Kudos to Toby Hadoke and his tweet last month, which exposed a latent sexism in some of the Edinburgh Comedy Awards coverage.
Must be amazing being a woman. You can "dominate" a list that you actually make up less than half of. Extraordinary. pic.twitter.com/BkMrpUj2dL

— Toby Hadoke (@TobyHadoke) August 25, 2017
2) Romesh Ranganathan and Nish Kumar joked on Mock The Week that people frequently mistake them for being the same person.
3) 'When I see another Chinesey one I sometimes get annoyed,' joked Phil Wang at the What Women Want panel, after revealing he's almost always the only East Asian person on the bill. Back in April at the Melbourne Comedy Festival, Aaron Chen made a similar quip as he took the stage after a Chinese comic. 'I know what you're thinking. Two in a row.'
4) Laura Davis, who is on at Soho Theatre this week, says in her show that she still hears the phrase 'women aren't funny' more than seven times a week. So much so, she switched to a flyer design without her face on. Sad fact: if you're a flyerer at a festival, hearing the phrase 'Oh no, I don't want those ones,' remains a notoriously prevalent part of your day.
5) In this year's televised The Great Debate at Melbourne, DeAnne Smith highlighted the panel ratio of one woman to two men, while Janelle James made a dig at being the only black person, 'wedged between two pasty white dudes.' (A more detailed look at Melbourne's diversity is here)
6) Mock The Week made headlines recently when they were finally brave enough to have two female comedians on the show. Bravo! Only took them 12 years and 162 episodes.
7) So far, we've struggled to find many trans- or gender non-conforming comedians we can book for Lemon, in either of our bases in London and Melbourne. (Please get in touch!). A source from the scene in Melbourne has said that in general things can feel a little hostile 'in a scene that still broadly assumes all audiences are cisgender, and trans people are sometimes used in punch-lines.'
8) In a long, but rewarding read, Howl Sanctuary's recent survey revealed a possible gender bias in Fringe reviews. Perhaps it's because, 'female comics are still in the minority, so their work is still viewed as marginal,' says the author Jay Jay, 'which means reviewers are less likely to award the more prestigious star ratings.'
9) Edinburgh Fringe is open access, but it doesn't seem to collate information anywhere about the demographic of participants. Jay Jay of Howl Sanctuary makes a good point here: 'when comics are registering, how hard would it be to include an equal opportunities monitoring form? When I spoke to the press office…my question was blithely laughed off with the claim that 'the Fringe is open to everyone'. Yes – but so is Eton!'
10) Comedy has long been left out in the cold by Arts Council England, who refuse to fund it, and with the costs of going to open mic gigs or doing an Edinburgh show means it's also another thing 'forcing the working class out of comedy,' as Rob Mulholland has argued.
11) According to one comedian, the Late and Live line-ups were about 17 per cent women this year, a long way off the accepted industry 'norm' of 25 per cent, this during the Fringe, arguably the one time of year bookers can't use the now-hack excuse: 'There just aren't enough women to go round in this area!'
12) Another point discussed at What Women Want is that men are often welcomed to the stage as 'the hilarious…' or 'comedy legend', while women are sometimes introduced as 'the beautiful…,' or 'the sassy…' Desiree Burch called this a kind 'tone police – women getting uppity out of their station are deemed "sassy".' Sometimes, the MC will have the grace to forewarn the audience, 'bear with us' or 'comedy's a bit harder for women but this one's funny'. Or that old classic, when they're introduced as 'female comediennes,' while men get to be 'comedians'. Yes, it feels hack to point this stuff out – but it's still a thing!
In May this year in Melbourne, at the inaugural Lemon Comedy (a celebration of diversity in stand-up), the queue was out the door, and reactions were overwhelmingly positive. We hope the response to Lemon in the UK will be warm too, but we also hope there will come a day when consciously 'diverse' nights won't be necessary, because representative line-ups happen organically everywhere.
Until then, you're welcome to come and enjoy the first Lemon London on September 19 at the Bill Murray with Nish Kumar, Fern Brady, Amy Annette, Lost Voice Guy and more.
• Lemon's facebook page is facebook.com/lemoncomedy and Twitter @lemoncomedy
Published: 14 Sep 2017
What do you think?