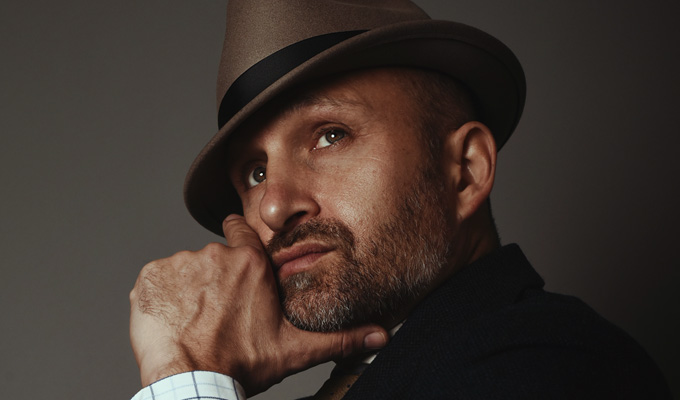 Farewell to two of the greats
We lost two important ones last month.
Bruce Forsyth started his career as Boy Bruce The Mighty Atom, a singing, dancing, accordion-playing ball of gangly energy who trod the scuffed boards of variety theatres in his youth. By the age of 11 he'd already appeared on a curious new medium called television, but after that dalliance he spent the next few years paying his dues in local theatres, circuses and pantomimes with his strongman act. Yes, a strongman act.
At almost the exact same time, a rubber-faced, and indeed bodied, kid named Jerome was hanging out with his parents in the Catskills. His dad was a vaudeville comic, his mother a piano player, and pretty soon Jerry Lewis would take to the stage himself – his first creation? His famous 'record act' – lip-syncing to songs of the day, the way only a master clown could.
Born just a couple of years apart, Bruce and Jerry shared showbiz DNA. Look at their skill sets – both of them actors, singers, musicians, writers, tv presenters, and of course, comedians. Bruce favoured words where Jerry might prefer to walk into a doorframe, but their early backgrounds are startlingly similar.
It seems that they arrived with trademark perfect timing, just at the tail end of variety. Learning their craft in front of lairy, working-class, audiences. Developing the quick wits and fearlessness you need when you're just a kid In Between Anita Martell and The Great Marzo.
Spending their time building up a CV of skills, so they had something to deploy for every situation. The glorious mugging at the camera that Bruce would do, decades later, when a contestant would do something dumb on The Generation Game? Learned in variety so that hecklers could be ridiculed without words. The living cartoon clown that Jerry brought to the big screen? Designed to make the drunks in the back row of a Tuesday night show love that crazy monkey boy.
Perhaps its just my tendency to romanticise the world of variety, but it feels like there are fewer and fewer comedy performers who have the luxury of spending so long honing their craft in so many different ways. Sure, a stand-up, might tour for decades, and become a master or mistress of their art, but it's still a monocultural journey. One dimensional.
People like Bruce Forsyth spent their life going through phases – adding weapons to their arsenal and adapting them to new opportunities, re-inventing themselves, because, at his heart, he was always what he started as – a variety performer. Jack of all trades, master of lots.
When he was picked to host Sunday Night At The London Palladium, it wasn't because he was a tried and tested TV host – he absolutely wasn't. It was because the show was live, and complicated, and they needed someone funny, inventive and brave. Someone who wouldn't be fazed when things went sideways. And when they did, he wasn't. Famously, once, a strike left the show with no guests at all, except Norman Wisdom, a fellow variety trouper. Bruce and Norman just did the whole damn thing themselves.
These days, perhaps, our comedy performers don't have quite that level of adventurous resourcefulness, or that depth of skill set. At least not most of the ones on TV. Some do. There are still those that have come from the modern equivalent of the music hall, street performing, and they're usually easy to spot. Perhaps because some of us don't shut up about it. Winky emoji.
Apart from my background in, and obsession with, the variety world, I do have the tiniest little oblique connections to both of our subjects. I was born just around the corner from Bruce Forsyth, in Edmonton, North London, and was made very aware of it, regularly, as a young child.
As for Jerry Lewis, well, although I never met him, I did have a very small part – made noticeably smaller when it was almost completely cut from the final edit – in a movie called Funny Bones, in which he starred, playing, basically, a version of himself.
It's a lovely, odd, magical movie that pays tribute to the off-kilter people who populate the world of circus and variety. The kind of people that I'm lucky enough to spend a lot of time with. The kind of people I'm one of.
I love these people, people who are hard to pigeon-hole. People who have worked hard, paid their dues, and still want to be.. unexpected.
I think audiences like it too, which is why I've brought back my London Varieties project to London's Leicester Square Theatre.
The two previous seasons mixed some of the stars of old school variety with some of the hot new acts in cabaret and circus, and created some unique crazy little moments along the way – and we're back with three more shows and a simple premise: Every guest kept secret until they walk on stage. Every guest awesome. Every guest unexpected.
• Mat Ricardo is Chortle's variety correspondent. His website is here, and he tweets here.
Published: 1 Sep 2017
What do you think?