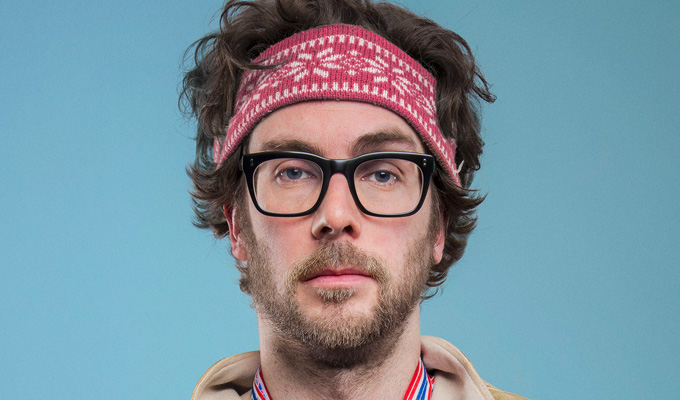 Why US sitcoms are better than British ones
I know everything about the art and craft of sitcom on both sides of the Atlantic. I've done my 10,000 hours and then some. I've watched the entirety of M.A.S.H. in a single sitting and none of you will ever know the kind of bravery that took because you weren't there, man.
Of course, as a result of short-sighted network execs and ignorant script-editors, I've never managed to get a sitcom on TV, but that in no way compromises my ability to tell you exactly what's what when it comes to making sitcom gold.
In fact, it strengthens my case: I don't have a horse in the race. I don't have a horse at all; I can't afford one and, even if I could, I wouldn't buy one because I can't ride a horse (or a bike).
I'm free to speak truth to power, and the truth I speak is this: Americans make better sitcoms. They're funnier, more intelligent and (particularly important in the era of binge watching) not so awkward that you can only manage one half hour at a time.
The UK has given the world many a great gift: The novel, the industrial revolution, Nice & Spicy Nik-Naks, and then in 1946 we gave the most important gift of all: the sitcom.
The first television sitcom was the BBC's Pinwright's Progress starring James Hayter as J Pinwright, 'owner of the smallest multiple store in the world.' A year later our US pals came out with a show called Mary Kay and Johnny, a series of domestic tales starring two New York newlyweds.
Those two early shows highlight a crucial difference between the two nations' approaches to situation comedy. We went with the situation, they went with the comedy. The UK offering is set in an allegedly hilarious universe (the shop is so tiny… hahaha?) whereas the US show trusted that the characters would bring the laughs. The same divide separates Friends from Fawlty Towers or Cheers from The Brittas Empire.
Apparently, British people prefer it when the location for a sitcom is part of the joke. Oh and that joke is generally that the location is horrifyingly grim. Slough (UK Office), Peckham (Only Fools and Horses) and Torquay (Fawlty Towers) are all intended to fill us with a sense of depressing grottiness.
American writers prefer to set their comedy in a regular place filled with funny people. Jerry's apartment in Seinfeld is an apartment, the café in Friends is a café. The bar in Cheers is a bar. It's not a hilarious bar, or a grotty bar or a swanky bar. It's a bar filled with funny people. It's a place you might like to be.
The conflict in US comedy is rarely between the characters and their environment. Over here, it often feels like the first question the writers ask is 'why do the characters hate where they are? How are they trapped?' Not surprising then, that the overwhelming sensation of a lot of Brit-com is claustrophobia. In the UK, we build a comedy cage and enjoy watching the characters try to escape. In the US, they build a comedy hotel and check in weekly for a fine old time.
That fundamental divide highlights the key difference between our output and theirs: They write everyday eccentrics and try to see the world through their eyes, we write comic grotesques so we can laugh at them. Essentially the US model is much nicer to its characters, whereas it feels like our writers create their characters so they can torment them. Ours is a comedy of cruelty, theirs of compassion.
Nowhere is that clearer than in the two versions of The Office. In the original David Brent is a nightmare. Granted, his awkwardness and self-important chuntering are brilliantly funny, but we're never in any doubt that he's an unpleasant man. Even in the 'off camera' moments he's painted as a sad, lonely, deluded figure. Because they stayed true to the original scripts, the first season of the US Office meant that Michael Scott was equally loathsome; slicked back hair, casually sexist and altogether grotty.
Once they were allowed to write their own material, the US showrunners immediately let us in to Scott's internal world, which turned him into a far more likeable character: a man surprisingly adept at selling, with a genuine love of paper and children's parties. Guess what? He was no less funny, just much less cringe-worthy. Tell me you don't love this guy
It's not even about the way the characters act. It's a point-of-view decision. Look at Larry in Curb; we are ALWAYS on his side, no matter how obnoxious he's being, he is our hero. We share his point of view and we want the best for him. In Eastbound And Down we root for cocaine-addled, stripper-seducing litterbug Kenny Powers. We can endure 180 episodes with the Seinfeld team despite the fact that they are emotionally-bankrupt, solipsistic nightmares.
That compassion translates into additional runtime, which in turns means the characters get space to turn from one dimensional satirical instruments to fully rounded people. All with 'no hugging and no learning.' The internal monologue device in Peep Show mean's that it stands as a rare example of a UK sitcom that is always on the side of its flawed heroes. The result? A giant 54-episode run and, most importantly, a big-up in this article.
In an era when you can smash an entire box-set on a weekend, six painfully awkward episodes aren't going to cut it. The idea that if something is rare it becomes automatically better is ridiculous.
Granted, in the hunt for that sweet syndication dollar, some US sitcoms do plod on for a few too many series. However, if the worst thing you can say about a show is that 'Season 9 wasn't up to much,' then just shut your filthy mouth. No show in the UK ever gets close to jumping the shark. We barely even get the skis on before we head home congratulating ourselves at how brilliantly niche our work is. Screw that noise.
The time has come for us to start writing more compassionate comedy, and luckily, we are. 20 years of US sitcom imports have meant that we're commissioning more and more shows that the audience want to be a part of. People Just Do Nothing, Car Share and Catastrophe are all warm, interesting worlds populated by flawed, idiotic characters. Now when are the commissioners going to call me to talk about my golf club idea?
Oh, essentially the whole article could just have been these two links. Compare and contrast these two and tell me I'm not 140 per cent right:
• Ben Fogg: How I Won Best Newcomer 2017 is on at Pleasance Courtyard, 16:45
Published: 5 Aug 2017
What do you think?