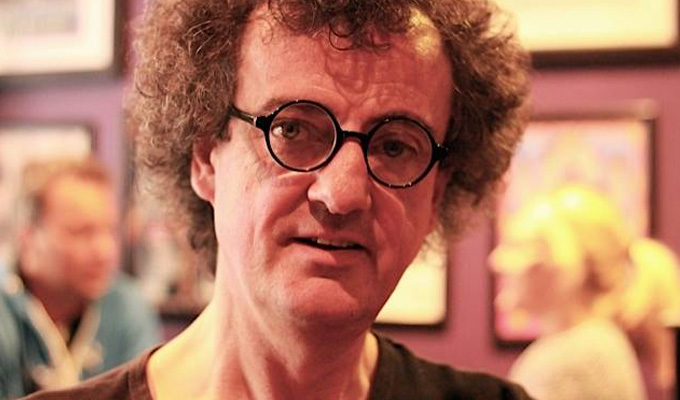 Is the Edinburgh Fringe racist?
So just how committed to being racist is the Edinburgh Fringe? How hostile, in particular, to black British acts?
Clearly this is a preposterous idea. The Edinburgh Fringe is attended by the most liberal and tolerant people in the UK.  And what's a white, Irish male part-time comic over 50 even doing talking about racism? 
This year I set out to run a compilation show that needed 40 acts over its run. Posts in online forums brought in Irish, gay, tall, young, small, old, American, musical, cabaret, Australian, straight and two Canadian comedians, but not one black act. 
Not out of any political correctness but out of a desire to give my audience diversity I went looking for black acts in the programme. At the largest arts festival in the world, in an ethnically diverse UK, finding black acts would be trivial, I thought. 
I was wrong with a capital W. 
I did successfully track down one black comic and got ignored by one other, which is perfectly fine. A mid-run change meant I added another to the roster. Two black comics in 40, is pretty minimal representation, especially given that there is a strong tradition of black comedy both in the UK and even more so in the US.
I put all this to one side and got on with the process of running my gigs but I felt I should come back to the topic once the madness and magic of the Fringe ended. When there might be some space for discussion 
So first the numbers. The comedy section of the main Fringe programme has about 1,100 entries. The 'wee blue book' of the PBH Free Fringe probably has 100 more not in the big book, giving a total of 1,200. 
The black population of the UK is three per cent of the population, so 25 to 35 acts would be a reasonable expectation, probably more once comedians on mixed bills and comedy groups are taken into account. 
It's hard to get exact numbers without a proper survey, so I'm open to being corrected. But according to my – and Google's  – best estimates there were 15 black performers in the comedy section of the Fringe, including one member of a sketch trio and a half of a comedy duo.
Of these four are American, and three, though resident in Britain, are ostensibly from overseas. That leaves the figure at eight British black acts of whom just six are solo comedians.
It's a similar picture across other sections of the programme, across music, theatre and cabaret, although there is quite a lot of Asian involvement (both China and Korea make a real effort to be present at the Fringe) I couldn't identify a single black contributor to the spoken word section.
It is worth noting that the black acts who I'm familiar with did good business and had, as I understand, successful Fringe experiences. There is no evidence of racist audiences. 
I am also puzzled that this issue has eluded all of the media covering the Fringe. Maybe some of the white critics and commentators –  the only sort I can find – might like to respond. 
So where does this leave the Fringe? I am not sure but I know that the biggest arts festival in the world has a problem with race, in particular with black British involvement. I can claim to have taken a small step by seeking out black acts for my little comp show.
Promoters need to get their act together if only for sound commercial reasons. Maybe better venue deals or discounted programme fees for black acts would help get the ball rolling. And yes I know that this is a proposal for positive discrimination but I can't see a shred of evidence that White males need any encouragement to go on stage. Quite the contrary!
This issue may be a reflection of a broader class problem, but it is certainly something for the Fringe Society to address to broaden access to the festival.
Published: 19 Sep 2016
Recent Opinions
What do you think?