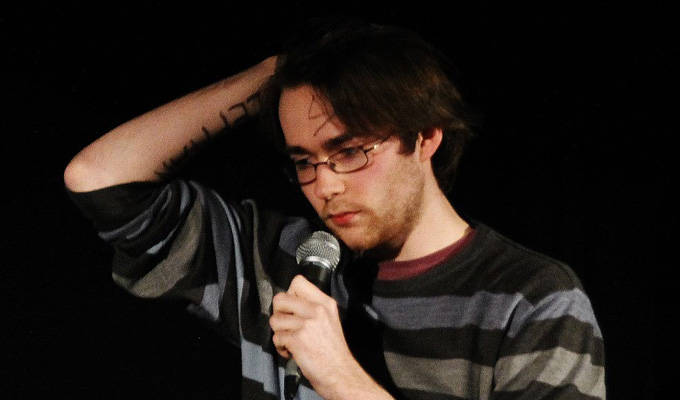 Free thinking needs to change on the Fringe
'Sorry, we're going to see another show that starts in 10 minutes…'
'We've got a table booked for 7:30. Loved the show though…'
'We were looking for the Oxford Revue, but thought we'd stay for the first couple of acts…'
These are some of the statements I heard from audience members as they left partway through a free Fringe show, a daily occurrence in the one I compered at this year's festival.
In fairness, it was normally only a couple, never a large group, and they attempted to leave with as little disturbance as possible. Unfortunately we were in a cramped, 50-seat room above a pub; any attempts at a Mission-Impossible-esque escape would be impossible
Almost the worst part of this was that these punters had enjoyed the show, they had just made other plans. They gave high praise as they left, even saying one of the performers would be 'Live at the Apollo material in 3 years with more confidence'. Why couldn't that person have stayed instead of the one-star Broadway Baby reviewer from 2014? 
And yet for paid shows, you hear these type of things from people who walk out:
'I found it offensive. Just awful.'
'Nobody told me that there would be rape jokes in it. Appalling.'
'I was waiting for a friend. They've just texted to say they're in A&E. Where's the nearest taxi rank?'
These genuine statements from the Pleasance show a huge difference: people only left a show based on emergency circumstances or a chasm of opinion. Paid shows are part of the schedule of a great evening, free shows are a mild distraction.
So, on the last three days, due to a cocktail of fatigue, mental trauma, and enough iced coffee to kill a pride of lions, I started to say to leaving punters: 'In future, please treat free Fringe shows as you would paid Fringe shows.'
For context, I have zero legs to stand on when it comes to wisdom about comedy. I've done two-and-half years of purely student open mic gigs. I was the kid in school who boasted that they saw Stewart Lee 'before he was on the telly', not realising that he was on the telly when I was still a sperm.
But this stuck with me. Treat free Fringe shows as you would paid Fringe shows. There should be no difference except the costs for performers and the ticketing system.
Then I started to think about whether everyone else treated free Fringe shows as they would paid Fringe shows. And, let's face it, we don't. We don't but we should.
Let's start with the venues. When Peter Buckley Hill started up the Free Fringe, it began with a cyclical deal: venues house shows, shows bring punters, punters buy drinks before and after the show. Everybody makes money.
But that was 20 years ago. Some of the venues for bigger acts may be brilliantly organised (shout out to Liquid Rooms), but many of the smaller venues which are simply converted pubs still run like pubs with some unkempt bloke in the corner acting as a human jukebox. Punters are encouraged to continue buying drinks during the show and never policed on any noise they might cause.
Some venues don't even care that they are a venue. In one of the venues I did a show at half-past midnight, but the bar closed at 1am, at which time the venue staff would turn the incredibly loud dishwasher on and the speakers down, walk between rows of seats to collect glasses, and move an entire row out of their seats to access a door.
In another venue, I overheard a punter point to a velvet curtain and ask the bar staff: 'What's going on there then?' They just said: 'Oh, some comedy thing.'  The punter nodded, paid for his drink, and sat alone at a table. After two minutes, I  asked whether they'd be interested in the comedy. They were delighted at the idea and were delighted throughout the show.
That's all it takes. Just some care about what is going on. If the show is good, often people might stick around to have (and here's the shocker) another drink. You just need the staff to care.
There's been such a lack of care that some acts have started to ask their flyerers if they can work as makeshift front-of-house staff. It's a brilliant idea, but why should the acts have to pay someone another hour's work when somebody should take charge of this already? And if there isn't a budget, why not tell bar staff to encourage people to go see shows? If audiences don't like the shows, the first place they'll go after leaving the room is back to the bar.
Every free Fringe venue is also a link in the chains of the various free Fringe organisations, which have grown a bitter rivalry. n the PBH terms and conditions, it states that 'if you've applied to [the "imitators"], you can't apply to us'. My flatmate had a show with the Free Festival and was accosted by an audience member afterwards for saying he did a "Free Fringe" show, caring more for politics than my flatmate's concise elision of two syllables. This year, Peter Buckley Hill deplored the use of so-called 'third-party leafleting', finally making the apolitical summer job of all Edinburgh-based students political.
Punters have nothing to lose if they confuse the Free Fringe and the Free Festival. The phenomenon of the free Fringe politics is uniquely anti-academic, in that the more research you do into its history, the more cause you have to care about it even less. 
Which brings me to the final key step in my argument: if the acts can't treat the free Fringe like the paid Fringe, neither will the audience.
On the free Fringe, there are complete gems of shows out there. Richard Gadd's Monkey See Monkey Do won the Oh-Let's-Just-All-Call-It-The-Perrier Award, and all who queued for three hours for it said it was a life-changing experience. Bob Slayer's picks for Heroes of Fringe shows are always a must-see. My personal favourite show this year, Suzi Ruffell's Common, was a 'pay what you want' show at Just the Tonic.
All of these acts clearly have put their soul into their show, Richard Gadd maybe more so. So why do other people still use the free Fringe as a jolly for a half-baked idea that they couldn't be bothered to properly write? Whether it's middle-class folks with nothing to lose or student groups using their funding as an excuse to get wasted and bump into famous people, you see it every year. Some friends and I even did a show for the full run last year because the performers didn't turn up and no one had replaced them!
And the acts who used Edinburgh as a jolly take the place of working-class comics, who can only afford to have their costs covered by the PBH Free Fringe, who don't get places. There are potential Luisa Omielans every year who get bumped out of a venue by someone bringing the same material back with a different show title.
A host of comedians including Lloyd Langford, Suzi Ruffell, and Phill Jupitus have already moved to the free Fringe by treating it the same as the paid Fringe but more financially viable, an idea which sparked the free Fringe's very inception. Those acts see that the only difference between the paid Fringe and the free Fringe is – or should be –  the price to get in, both for performers and punters.
So comedians: if you want audiences to treat your free show like a paid show, treat your show like a paid show. Put care and effort into the writing and performance as if it were worth a tenner or more per head. Make your organisation have a good reputation. Transform your regulars-only pub into a vaudeville theatre from the 1940s. 
Then, and only then, can we stop calling it the paid Fringe and the free Fringe, and maybe start calling it just 'the Fringe'.
Published: 14 Sep 2016
Recent Opinions
What do you think?