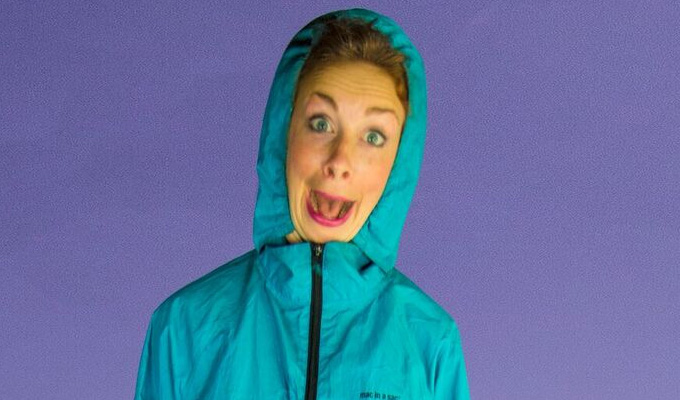 'My vagina gives me problems on stage'
At the time of writing, I'm suffering from a cricked neck after simulating a full-body blow job-cum-Circle Of Life Lion King homage during my first gig at Glastonbury.
It's not the first injury I've sustained while splurging pleasure over a stage. Last year, I developed an allergic reaction to butter fat because I used my body as a human microwave for five months running.
In my new show, Come With Me, I dress as a sperm, then my own vagina, in a quest to have my first orgasm. Well-intentioned audience members, trying to help me eat as many bananas as I can in a minute while riding a unicorn and having a giant genital sneeze, quite regularly come close to killing me.
But in three years of risking my life for a laugh, I've never thought about whether my audience see me as a woman first and a top-class clown second. When it comes to clown, the less thinking I do, the better.
My vagina has caused me the occasional headache on stage. At Vault Festival, the damp of the underground tunnels weighed down my labia lips (expertly sewn from a hot pink poncho by my textile teacher mum), completely flattening their flappiness. I've worried about when's best to give out the water pistols in the female ejaculation workshop; whether I should set my vagina's voice and physicality or keep it open, responding to what the audience take most pleasure in at the time.
Audiences come back to clowning because it makes a virtue out of not knowing what might come next. Leaping into the unknown, legs akimbo, laugh waiting to be won, clowns can flop on their flap at any moment. And they take pleasure in that possibility.
In a world scrabbling for certainty, screaming at the increasingly extreme opinions offered online, clowns forge an intensely human connection by confronting our fears of failure and looking for their laugh from there.
The less thinking you can do, the more freedom you find to play, the higher everyone's pleasure becomes. Finding the fun of a flop offers a form of universal freedom I haven't found anywhere else. Whichever gender's genitalia you might be identifying as at the time.
Helen Duff: Come With Me is at the Pleasance Courtyard, 17.45.
Published: 22 Aug 2016
Recent Opinions
What do you think?