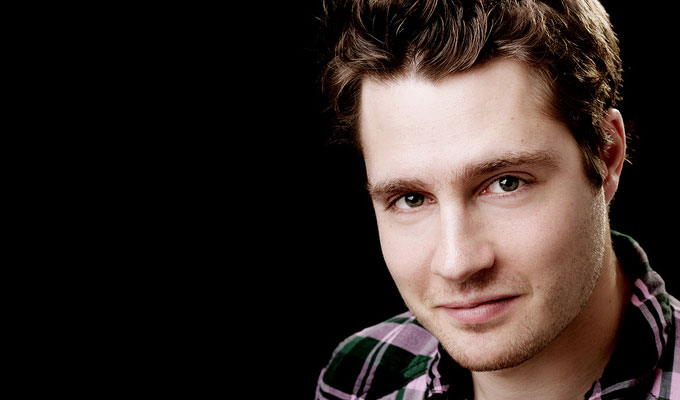 Who needs the gatekeepers?
The gatekeepers are losing their grip. All over the place: agents, promoters, TV folk. The power is now in the hands of creatives to use various social media and other platforms to establish and build direct relationships with their audience. 
You don't need middle-men or women anymore. Whether it be in publishing, YouTube or stand-up: if you build it they will come. 
Marketing guru Kevin Kelly coined the '1,000 true fans' theory, which says that any artist can survive economically with 1,000 true fans who will buy their stuff each year. If you think of it like that, becoming economically self-sufficient suddenly doesn't seem that hard. But it takes time. And maybe some marketing smarts too. 
Examples abound everywhere, but the common theme is generosity, patience and hard work. Angel Comedy is a great case study. Six years ago Barry Ferns and his crew started a comedy club above a pub that offered great stand-up for free. Over six years they've been slowly building a reputation and a mailing list, and now run shows seven nights a week – and have just crowdfunded a refit of a new permanent venue.
Luisa Omielan is another inspiring model.  I first met her on an improv course she was teaching. She was living with her mum and doing work-in-progress gigs for some show called What Would Beyoncé Do? Now she has sell-out tours, performs all over the world, and her 'thigh gap' bit has 2.5million views on YouTube. 
I asked her how she did it: 'I built an audience using word of mouth and social media. Social media is the only reason I can have sell-out runs and shows, it's a direct voice with my fans. It's an exciting time for comedy because artists can have direct contact with an audience without the interference of channels or producers.
'I maintain a relationship with my audience by keeping them up to date with my personal life, my friends, family, boy news, social commentary, sharing content I think they'll like, holiday pictures and live feeds. They come with me, they crowdsourced my DVD and they're pre-ordering my book, which comes out next month. 
'I have some of the best fans in the world and have found them directly, through initially doing free shows in London and Edinburgh. Luckily they seem to support me in most of my endeavours and Come With Me for the journey.'
In short: she's built (and maintains) a direct relationship with her audience. Which traditional gatekeepers have often failed to do.
Mathew Clayton, of innovative publishers Unbound, says 'In three years of programming literary events at the Brighton Festival, no publisher ever asked if it would be possible to get the email addresses of the people that paid to see their authors.' This is madness, he says.
His company's model is unusual and increasingly relevant to the way the comedy industry is evolving, combining all the capacities of a traditional publisher with a crowd-funding model  – and it's how I've got my first book, My Groupon Adventure, published today.
Their process means there's a direct link between what readers wants to read and what books get published. While I get to know exactly who likes my stuff and can contact them about future projects.
The Unbound model has produced (or will produce) books from comic minds including Andy Hamilton, Katy Brand, David Quantick, Ian Martin, Moose Allain, Robert Llewellyn and many more.
It works by authors pitching their books to Unbound. The company put the best ideas on their website. And readers pledge for their favourite books. Books have to sell a certain number of copies in advance to cover costs and then they are published, with all the bells and whistles that entails. 
Unbound also has an agreement with Penguin-Random House, so that Penguin are in charge of the distribution of all the books Unbound publishes. Meaning that Unbound can offer the same scale that the big publishers do. In short: Unbound books are sold in bookshops all over the UK.
Importantly, it's not self-publishing. Unbound carefully curates all the books it offers on its platform, filtering through thousands and thousands of pitches from authors. Fewer than ten per cent of proposals make it to the site. And lots of those that do make it online don't get funded.
It's true that Unbound may not yet have the same kudos of some heritage publishers. But that is changing fast as they chalk up more and more bestsellers. I asked Veep writer David Quantick if Unbound was as prestigious as a traditional publisher, and he said: 'Well, they've had a Booker Prize nominee and they publish everyone from Julie Burchill to Jonathan Meades, so they're quite cool, if nothing else.'
I didn't try pitching to a traditional publisher. But all the anecdotal evidence is that publishers are less and less likely to take a punt on someone new and unknown. Especially with a book you might consider a niche interest, like mine. 
Also there's the question of economics. With Unbound an author earns 50 per cent of the profits from sales of their book. A traditional publisher will offer an author between six per cent and 10 per cent of profits.
As Robert Llewellyn told me: 'Before I'd heard about Unbound I decided to try self-publishing. This was due to the success of my YouTube series Carpool.  I didn't want to follow the traditional route to publish a book because I'd done that a few times before with varying degrees of success and minimal income. And I didn't feel driven to try and sell the books as my percentage of the cover price was so low that it didn't feel worth it.'
But an Unbound book isn't easy, as Llewellyn emphasised: 'For an unknown writer or someone without a fairly healthy online following it's a much tougher ask. I've been doing stuff on the internet since it came into being. Over the years I've built up a micro niche following who've been brilliant. But even with a large following you have to calculate that at best, 2 per cent of your followers will take the plunge and support anything financially. 
'Without having been on the telly for 30 years and being on Twitter since it started I think it would be very hard. That said, some authors with no track record and no big public profile have successfully launched books on Unbound, if the idea grabs people they'll take the risk.'
So who would Unbound suit? According to Quantick; 'Firstly, someone whose novel isn't obviously commercial. In my case, I sent The Mule to several agents who ummed and ahhed until one said, "This isn't for me but try Unbound, it's ideal for you." So I did. It would also suit someone with a quirky non-fiction idea. Or someone with loads of mates."
I had no friends whatsoever. But I did have a quirky non-fiction idea. And Unbound offered me the platform to help reach an audience.
The challenge though is not just in having the idea and the platform to put it on. It is also to have diligence to build your audience, initially with generous (and yes, often free) content. To be successful on Unbound Mathew says, "You the need to be the kind of person that wants to establish a network of people that are interested in your work, rather than simply hoping that someone else will do it for you." And that rather sums it all up.
• Max Dickins' book My Groupon Adventure, a comedic romp through the world of Groupon, is out today. You can read an excerpt on www.maxdickins.com. David Quantick's The Mule is also available now. And Robert Llewellyn's new book is currently being funded on Unbound.
Published: 2 Jun 2016
What do you think?