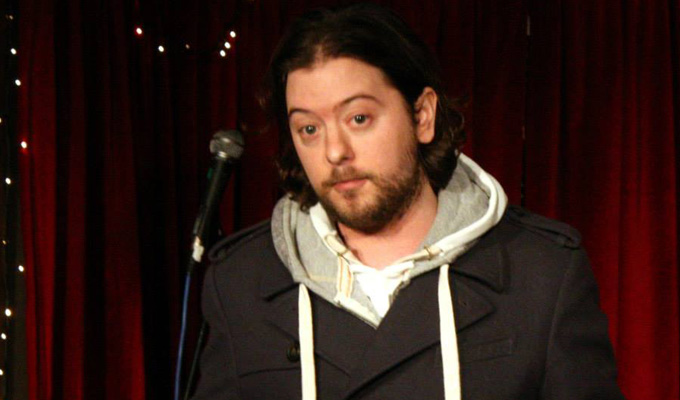 Can Corbyn make Britain love satire again?
He came out of nowhere, just scraping enough nominations to become a Labour leader candidate, and he now leads a competition that the public wouldn't normally pay attention to. People are talking about politics, and Jeremy Corbyn. Boy are they talking. It's mostly negative stuff, including moment after moment of obvious desperation from his colleagues and the media, but none of it seems to affect his popularity, AND it could result in Tony Blair crying his eyes out. What a time to be alive!
We may be at a point where the phrase 'Get in the fucking sea' may be so overused it can get in the fucking sea, but that's precisely what the thousands of brand new/returning Labour members are saying to the party's past values and politicians. It's a time for change, and despite something old emerging it does feel fresh, and it could invigorate a 'dying' institution. And the exact same thing could be said about satire.
I'm basing this on the amount of times the comedy-savvy public have seen a 'Satire is dead' article over the last few years, it's almost as many times as they've seen a 'Are women funny?' article, or a 'Dapper Laughs is a bell-end' article too. The UK may have the talents of Brooker, Forde, Boyle, the two Marks, Hardy, the awesome Last Leg, Radio 4's Friday night offerings, the Bugle, the brilliant Andrew Lawrence, and a smattering of lesser known political acts who smash every gig, but it's still somewhat depressing that I can name all of this nation's satirists in one very short sentence.
When alternative comedy started it seemed that all 50 of the UK's working comedians were shouting about the then Tory government. Fast forward 30 odd years and only a small percentage of the UK's 5,000,000 working comedians are telling political gags. After experiencing the Coalition for the last five years, and with the prospect of 5-15 more years of pure blue to come (depending on which scaremonger you listen to), why aren't many comedians lambasting the government in a similar way to Alexei Sayle, etc? Instead political comedy is now classed as 'niche'. People's tastes have moved on. But why?
My theory is people have become fed up of being reminded how cunty the Government is. Yes, the Tories hate the poor, disabled and immigrants, but do we really need to hear jokes about those subjects? During the spring preachy people on social media listed the endless reasons why the government is horrible and urged everybody to vote for anyone but Cameron, and look what happened!
The public are not only immune to Tory criticism, they have become more Tory themselves, with 37 per cent of people voting for them in May, including a large amount of undecided voters, and 4 million more people chose Ukip. It feels like anti-right wing comedians are basically telling punchlines into an abyss, one the government created and people have accepted, en masse.
The Tories and the Tory press have created a culture where the unemployed, working class, and people on benefits are looked down on, and Channel 4 or Channel 5 can put out an entire evening's worth of programmes dedicated to exposing benefits cheats. And the outrage this generates changes nothing.
This tells us that the lefty comics' huffing and puffing is largely pointless. Austerity has depressed us so much that it's made the Tories bulletproof. No one is motivated enough to take a shot at them, it's pointless. Instead we're tempted to shoot ourselves.
Too morbid? YOU try making a joke out of 2,380 disabled people who died after being declared fit for work. GO ON!
*BANG!* *slumps*
Told you.
History tells us that some of the best satire comes from lefties mocking their own kind. It's hard to beat The Thick Of It, which largely focused on Malcolm 'Alastair Campbell' Tucker and his band of gaffe-prone idiots (often perceived as Labour). Or another Iannucci show, The Friday/Saturday Armistice, which produced many hours of content based on ribbing the New Labour government. Could Corbyn's rise be sparking a similar move away from the same old Tory gags, and comedians casting the net wider?
Politics is fashionable again, even if its saviour is a man who dresses almost entirely in beige, so surely satire can be fashionable again too. And, like Corbyn, if it doesn't succeed, it's still great to hear something different.
• Ben Morgan is promoting Corbyn Mania, a night of left-wing comedians at the Caroline Of Brunswick in Brighton on September 29, to coincide with the Labour Party conference in town. Tickets, Facebook.
Published: 2 Sep 2015
What do you think?