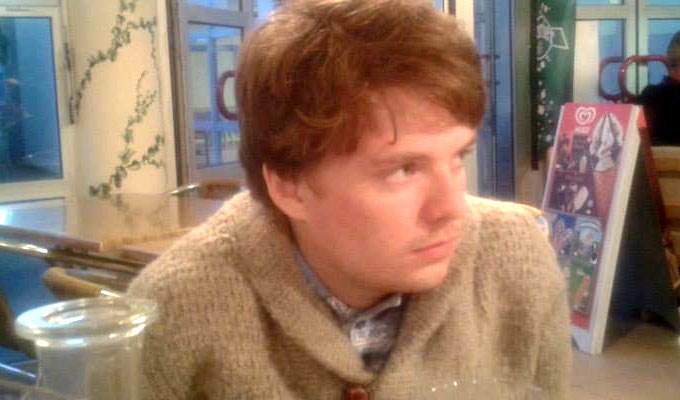 Being called out for your sexism is not censorship
When I saw that the assistant editor of Spiked magazine had written an article for Chortle I almost exploded with raw sexual hunger. Barely able to contain my enthusiasm I ran across the room, tripped over my many volumes of Atlas Shrugged and hit my head on the coffee table, sending me straight into a coma – a magical dream world where Operation Yewtree itself is considered worse than Savile's crimes, global warming is a conspiracy of political double standards to raise taxes and Spiked magazine produce one article that isn't a steaming pile of turgid pig shit.
Lenny Bruce! A brilliant comedian who redefined the face of modern comedy and was arrested on trumped-up charges of obscenity in the same years as the Jim Crow laws were active in the US and when homosexuality was still illegal in the United Kingdom. Through innuendo and extensive use of the word 'cocksucker' Lenny Bruce got himself blacklisted, even going so far as to be barred from entering England (and all of its pubs).
Bruce was an outspoken critic of both Fascism and suppression of free speech, with the government actively attempting to curb his activities in the name of misguided public decency.
Lenny Bruce is one of the most inspirational comics of the 20th century.
Dapper Laughs is a comedian who redefined the face of being a prick and was not arrested on charges (trumped up or otherwise) of obscenity or indeed anything. Through objectifying real women he met on the street for advertising revenue on social media platform Vine, Dapper Laughs cultivated an atmosphere of being a shit comedian who was 'misogynist' and who 'tacitly reinforced rapists', even going so far as to voluntarily retire his character and bring it back again in the following months with no consequences.
Dapper Laughs was an outspoken critic of losing sponsorship deals and touring profits, with normal people using grassroots campaigning to demonstrate their moral objection to him.
Dapper Laughs is one of the comics of the 21st century.
Look, I don't particularly care for the kind of comedians who want to make jokes about rape, call people 'faggots' or use tenuously ironic racism but I'm not going to come to your house, knock down your door and arrest you. The misappropriation of the term 'free speech' is almost as infuriating as the selfish and naïve libertarian anger towards anything short of refusing to give guns to babies.
Ai Weiwei can go rot in a prison cell so long as these guys get their rape jokes, am I right? And what's the deal with airplane food and Malala Yousafzai? The bottom line is that if you're a comedian on stage you want to be able to relate with your audience in at least some way, and if your material is comprised of elements that come across as misogynist, then your largely non-misogynist audiences are going to have a very difficult time finding you likable.
What seems to be glossed over the most here is that the right to speak freely about whatever pseudo-ironic hate material you hastily wrote on the train to Edinburgh is not the right to be listened to, respected for your ideas or to be able to dismiss public opinion about your material as censorship.
Is it suppression of freedom of speech that you can no longer shout the word 'nigger' in a public context without consequences? Or does that indicate positive underlying changes in the way society responds to terms or phrases that victimise individuals or groups with a history of institutionalised oppression?
For those with direct financial investment in not modifying their public comic persona it must be difficult to come to terms with the fact that sexism, racism and homophobia are suddenly frowned upon a little. At least they have Spiked magazine for that.
• Benjamin Alborough tweets at @BJAlborough and is performing his Edinburgh Fringe show Cardinal Sin at Sweet Grassmarket at 15:15, from August 17 to 24
Published: 12 Aug 2015
What do you think?