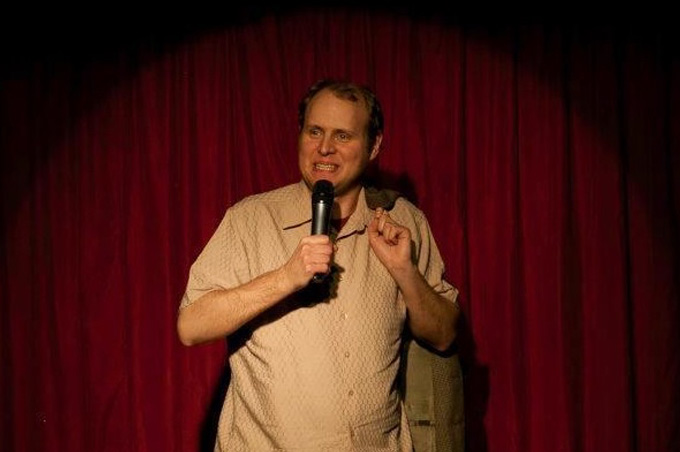 Will satirists lay into Jeremy Corbyn?
As a patented 'old lefty' I got a bit of a surprise seeing satirical comedian Matt Forde - who ripped seven shades out of Ed Miliband during the General Election - interviewing Tony Blair this morning. Watching Forde chuckling along to the former Prime Minister's remarks about the threat posed by Jeremy Corbyn led to this instantaneous reaction: 'He shouldn't be there! He's a satirist! He's supposed to be challenging the establishment, not cosying up to it!'
Of course this response is strictly knee-jerk. Forde came to comedy via New Labour and his opinions are his business.
The event was organised by Progress, a party group looking to explore radical approaches to politics. Quite what they're doing talking to an under-rehearsed dinosaur like Blair is anyone's guess, but each to their own.
Watching Forde undertake this role led me to think about the reported rise of Corbyn in the Labour leadership race, and how the current crop of politically-minded comedians might comment on it in the coming weeks. Indeed, months or years if the 'morons' who nominated Corbyn have their way. John McTernen's exasperated rant has been the closest thing so far to a mainstream takedown of Corbyn the man, and interestingly the target has chosen not to reply in kind.
My view on the situation is that popular satire in the UK has been in the doldrums since 1997. The obvious reason for this is that Blair moved into Number 10 and there was a sense of optimism that cut through the anti-establishment line of corrupt institutionalised figures looking to line their own pockets - oh the irony! Crucially a sense of apathy set in during the New Labour years among the public, which has now reached psychotic levels. Even the most basic explanation from an MP to the average voter is met with a staunch cry of: 'You're all the same!'
In line with this, satire really took a back seat in British culture. The occasional high, such as The Thick Of It, unfortunately became part of the problem, positing the idea that Whitehall politicians were all worthless and covering their own backs. A funny line to take, but one that lacks depth.
This lazy thinking is in stark contrast to the likes of Yes, Minister, currently being repeated on BBC Two, a sitcom which even today covers all the subject's todays suits are shouting about. There's a sense everyone is swamped in a huge game, but there are also rounded characters and warmth, something you don't get in the jaded approach of, say, Ballot Monkeys.
Stand-ups and character comics alike, similar to the voters who stayed at home, gave up attacking MPs and started talking about what little they got up to, resonating with their audience who were too worried about paying the mortgage to do anything other than switch their brains off at the end of the working day. Now you can say a lot about Jeremy Corbyn, but to accuse of him of being a self-serving career politician of the sort the satirists make their meat and drink? Highly doubtful.
This isn't to say establishment-baiting comedy types have to adopt this stance in their personal lives. David Frost and Rory Bremner could hardly be described as firebrands. But it will be interesting to see how today's acts treat Corbyn. Whether they'll keep a respectful distance or lay into the crusader.
I can't help but feel that satire is the preserve of the left-wing. Mind you, I would say that wouldn't I? Yet Spitting Image made no bones about going for Neil Kinnock as much as they did Margaret Thatcher. There are certainly things you could home in on about the supposed Labour frontrunner.
The question is, in satire, a side of the industry that has had the stuffing knocked out of it in a mainstream sense, is there a case for the comedic troublemakers to get involved, in the same way voters have been inspired by the injection of a volatile chemical into the stagnant mix?
• Steve Palace is a journalist and comedian who tweets at @damnambulance . Read some of his writing here.
Published: 22 Jul 2015
What do you think?