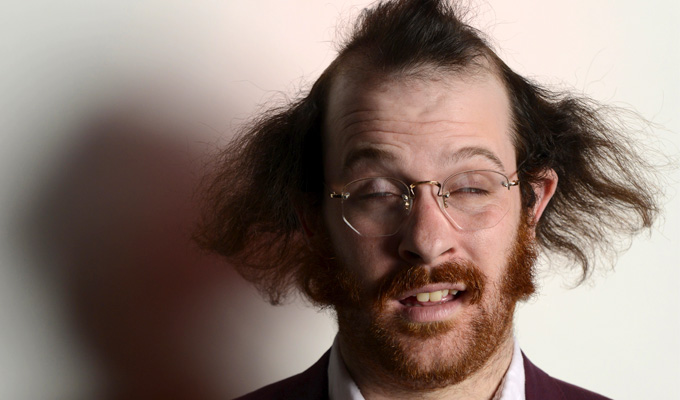 This mucky affair has damaged the free model
Two weeks ago, Free Fringe founder Peter Buckley Hill posted a horrifically worded statement that in hindsight was based in truth but at the time was an uncompassionate rant penned by a battle-hungry madman seeking revenge for what he thought was a stolen venue the previous year and it unleashed hell.
If anything this whole furore over who had the right to programme the Cowgatehead venue between PBH and Freestival has highlighted that no one ever really 'owns' a venue on the Free Fringe and you are most probably at the mercy of someone called Kenny.
Though the din will die down online, behind the scenes a legal battle may well ensue between promoters but it is the acts, as is so often the case with the Edinburgh Fringe, who suffer the most.
It seems that the issue stemmed from Freestival booking a venue with the best intentions, but with no one elected to the position of licensee until late May that's all it was: best intentions.
How many of you reading this would take this hypothetical offer at a venue in October, 'if' my friend gets the manager's job he is going for? You have to pay a fee now to secure the booking, though, and get your flyers done in advance too. I imagine not many of you.
There are Lot of questions to ask such as should Freestival have ever have booked the venue in the first place? Did PBH actually behave in the right way after all, by waiting for written permission before booking the room? Without an intricate knowledge of Scottish law I can't say for sure but it seems like he is the only person who has ever had the proper permission to book Cowgatehead in 2015.
Also it's bloody expensive to register with the Fringe, what does that actually get you? Not much support it seems. Should they be more stringent in accepting payments from acts?
One thing is for sure if the Cowgatehead wants to be a Fringe venue in 2016 it must appoint its licensee way before mid May.
Now that Freestival have officially conceded that PBH's Free Fringe will be booking Cowgatehead, St John's and Probably The Tron Kirk in 2015, what actually is the damage? The number of shows affected is about a hundred, of which about 20, according to a PBH representative, could have had their old slots back but chose to comprehensively withdraw on the principle of not working with PBH.
There were:
113 original slots in Cowgatehead
51 Rehoused so far by PBH's Free Fringe
18 spaces left as of afternoon of June 1
20 Freestival shows refusing to work with Cowgatehead

No current figures are available for St Johns and Tron Kirk
As Freestival weigh up what is going to probably be a costly legal bill, as well as potentially having to pay back the Fringe brochure fees of those who can not be rehoused someone posted online: 'Thank god PBH didn't invent the internet.'
Dwell on that terrifying prospect for a while. If PBH adopted more of the spirit of the fellow double-barrelled surnamed Tim Berners-Lee the Free Fringe model would really go from strength to strength – but I fear this whole mucky affair has set the good work done so far back.
Here's wishing all the acts the best in getting rehoused and come September hopefully everyone will be able to have a laugh about this.
Published: 4 Jun 2015
What do you think?