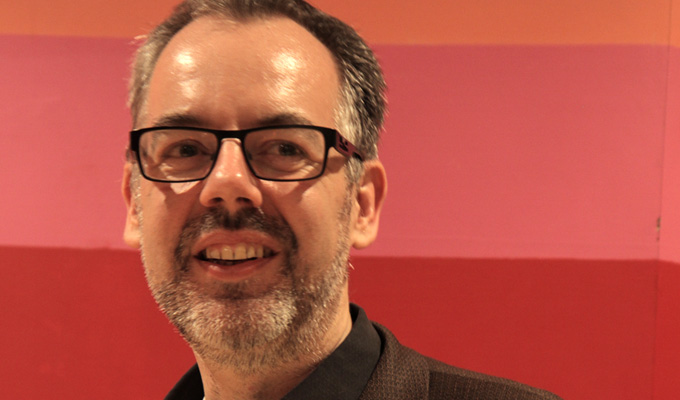 How to write a Fringe press release
In the topsy-turvy world of Edinburgh Fringonomics, one group of people who seem to be doing all right are the publicists. Most PRs report that they are so oversubscribed this forthcoming festival that they are turning down business.
The irony, of course, is that all this money is flowing into getting exposure in a media that's struggling to make ends meet in a difficult advertising market – and therefore cutting the amount of coverage it can give the Fringe. Or at least proper coverage from knowledgable writers who'll want paying, rather than relying on the work experience kid whose entire comedy experience comes from Keith Lemon's Celebrity Juice.
No wonder that at least one journalist, erstwhile Independent reviewer Julian Hall, crossed the floor to set up a PR company, following the money.
What if the shows which spent upwards of £2,000 plus expenses on publicists spent the same on advertising? Getting their message out direct to potential audiences and – crucially – financing decent critical coverage.
As editor of Chortle I've obviously got a vested interest in seeing that happen, but it seems to make sense anyway. So many acts complain about the quality of reviews at the festival, isn't it worth trying to invest to make it better?
To that end, this year we make explicit what we've always tried to do anyway, and promise to review any show that spends at least £250 on advertising on Chortle. To avoid any Daily Telegraph-style conflicts of editorial interests, we won't make any promises as to which reviewer will see a show, when it'll appear – or most crucially whether we'll like it! And you'll have had to have settled your bill before the Fringe, so you can't back out if you don't like what we've written. It's not just mutual editorial support this offer gives; since we get around 200,000 unique visitors in August, it's a sizeable audience for your advert alone.
If you are bypassing a publicist,here are some more tips from the journalistic side of the fence that might come in useful to get press attention.
First, the press release. I'm often asked what we look for in these, and while the truth is that while they are not that important to us (as we're generally aware of most working comics already) they can tip the balance, as a reminder when putting together schedules.
There are hundreds of shows at the Fringe, and in all your approach to selling yours, you need to emphasise what it is that makes yours stand out – from the pitch when flyering to the poster design, and that goes for the press release too.
You need to get this information right at the top. The release shouldn't be that long in any case – a single sheet of A4 at most – but you'll be lucky if a hard-pressed journo reads more than three paragraphs. So say quickly what makes your show – or you as a performer - different. Start with the one-sentence pitch, short and with the most arresting fact, then the second, and so on. Maybe it's the angle of the show, maybe it's your background… did you have an interesting job, or peculiar family background? These are all hooks to be exploited.
Many press releases look the same because they feature the same credits. I'm not sure semi-finalist in the Laughing Horse or So You Think You're Funny? carries a huge amount of weight as there are hundreds in this category, although admittedly not all editors might be aware of that fact. Finalist, now that's saying something. Lists of comedy clubs you've played don't impress for the same reason.
If you're going to use a press quote, try to use one that sums you up. 'Hilarious' could mean anything, but 'a master of surreal physical comedy' is more precise. Quotes from sources that are not widely respected don't hold any weight, and we take quotes from other comedians or club promoters with more than a pinch of salt.
Quotes from yourself can be really useful. Not saying how great you are, but explaining the show and your background…the sort of thing that might appear in a news story about your show. Also, include the key biographical details, including where you come from and your age, somewhere in the piece. It might save us a phone call later. Drop in as many facts as you can; write in short sentences and short paragraphs in an active voice.
And on a practical note, just paste the text into a plain email. Life's too short to be opening attachments, however pretty they might look. And we do want pictures - but attach only thumbnails at best. Give us a link to a file transfer service or where the high-res images live on your own server, not an attachment stretching into the MBs.
Put your show details at the bottom, including days off, and your contact details. If it's a free show offer to save a place for a reviewer if we contact you … that way you'll know when we're coming and we won't have to battle the queues. That said, sometimes schedules change last minute, and free shows can fill a gap in the day without needing to make advance arrangements - so don't be surprised if a reviewer pops in unannounced.
It can also be a good idea to tailor your release to different publications - think beyond the Fringe box. Maybe your local paper is interested, or specialist publications if your show has an angle that might suit certain jobs or interests, so rejig for their audiences.
Outside of the press release, learn what publications want, and try to provide. At Chortle we have the Correspondents section, where you can submit opinion pieces about aspects of comedy (but try to make it widely relevant, many are rejected). We are always on the look-out for quirky news stories for the WTF? column, or funny videos (not just trailers for your show) for our video section. During the Fringe we have a 'Laugh Track' panel on the front asking what music you come on to and why. Feel free to submit to all of these. There's a daily Perfect Playlist, too, although this is limited to comics with a reasonable existing profile, and is sewn up before the Fringe starts. But if you think that's you, do offer!
When to send out the press release depends on publication's schedules, but maybe 4-6 weeks before the Fringe starts; and perhaps again in the opening days. If you've got good reason to send it again during the festival, do, but try to add an angle. Maybe a glowing Scotsman review, or, I don't know, one of your sketch performers got arrested… But don't bombard, you can stand out for the WRONG reason, you know…
• Click here for details of Chortle's Fringe advertising rates. Producers booking adverts for a portfolio can nominate one show to be reviewed for every £250 spent.
Published: 2 Apr 2015
What do you think?