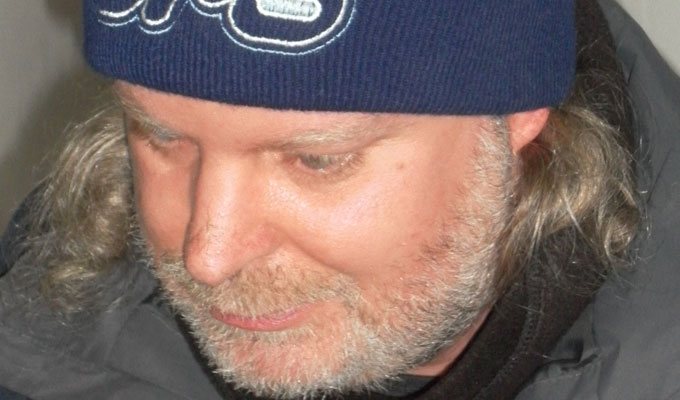 Which side are you on in the war against satire?
This week, The Independent published a column by Yasmin Alibhai-Brown headlined 'Political satire is funny, but it also causes cynicism and apathy'.
Yasmin wrote that 'laughing at politicians and deriding the political system may be creating apathy, rage, disengagement and, worst of all, profound pessimism'. But in recent years most of the discussion about British satire has been about how it is in decline and how weak, trivial and predictable much of what is passed off as satire is.
The people saying that aren't just people writing Correspondents pieces for Chortle in the hope of reading favourable comments (not guilty), getting more Twitter followers (not guilty) or winning a prize of £100 (no comment). It's an opinion that been expressed by Jeremy Paxman, Will Self and Rory Bremner among many others.
Last year Marcus Brigstocke complained about the state of satire, describing Mock the Week as 'terrible' and saying: 'It's like the BBC have thought, "that's it, we've done our bit, we've got our bit of topical satire," and given up.' Frankie Boyle argued that TV had gone backwards in terms of intelligent content, with executives thinking that satire was 'an RP voice saying ridiculous things.'
Yet although satire is said to be in decline or dead, Alibhai-Brown claims the British public have become cynical and apathetic about politics because of satire. Can both be true?
The public are cynical and apathetic about politics because of politics such as the war in Iraq waged under false pretences, New Labour sleaze scandals, the financial crisis, the Parliamentary expenses scandal, the Liberal Democrats breaking their pledge on student tuition fees, Tory sleaze scandals, Liberal Democrat sleaze scandals and much more.
Satire didn't make the public cynical and apathetic about politics and the public are cynical and apathetic about satire because it's not political and satirical enough.
Alibhai-Brown said the inspiration for her column came when she attended the Political Book Awards, MCed by Bremner. She acknowledged him as 'one of our most intelligent and perceptive comedy writers', but found his ridicule of Tory Andrew Mitchell as he came up to present an award 'tawdry'.
'Public office surely earns some respect?' she asked. But the holding of public office should not earn a person respect. A person holding public office should earn respect by treating that office and the public with respect. Andrew Mitchell behaved in an unacceptable way and he was treated with contempt but he's still an MP and he went to an awards ceremony MCed by Rory Bremner to present an award. People who aren't politicians who behave like Andrew Mitchell did can expect a lot worse.
However, what should be treated with most contempt is the way a dispute about where a cyclist should go led to the resignation of a government minister, select committee hearings, a police investigation involving a team of 30 officers, the use of the Regulation of Investigatory Powers Act 2000 to obtain a journalist's phone records, a criminal trial resulting in the imprisonment of a former police officer, a public apology to the minister from the Metropolitan Police Commissioner, disciplinary action being taken against six other police officers (three were dismissed for gross misconduct), an Independent Police Complaints Commission investigation into three Police Federation Officers and a libel trial.
Plebgate was The Jeremy Kyle Show with posh people in suits. Give the lot of 'em ASBOs.
In the past, Alibhai-Brown has accused others of scapegoating immigrants. Now she is scapegoating satire, blaming it rather than politics for creating cynicism and apathy. She even wants to blame satire for the rise of UKIP even though she also blames satire for increasing apathy and disengagement.
Alibhai-Brown said satirists 'need to ask themselves some hard questions about what they do and how that might affect our futures' but she didn't ask herself some hard questions before she wrote her column because she has confused cause and effect, symptom and disease and problem and solution.
If what Bremner did at the Political Book Awards made Alibhai-Brown 'uncomfortable' and made her 'think' that's good because that's what satire should do, especially if you are in a position of power as she is.
Satire should expose dishonesty, hypocrisy, incompetence, falsity, shallowness, greed and vanity wherever it can be found, be it in politics, religion, business or even in self-styled 'quality' newspapers held aloft by an undeserved air of moral superiority which are clickbaiting their way to financial and moral bankruptcy. Satire should do this without fear or favour, challenging the views and prejudices of the audience rather than pandering to them.
Yasmin claims to enjoy some satire, but given what she wrote she doesn't deserve to watch or listen to or read good satire by satirists who do ask themselves hard questions about what they do and how it might affect other people.
Perhaps some of the 60-million plus Britons who didn't get the chance to attend the Political Book Awards might have enjoyed Bremner's MCing more than Alibhai-Brown or the unnamed female Labour MP who 'almost walked out'. Alibhai-Brown deserves to be satirised, although there's a long queue of more deserving targets in front of her.
Why aren't satirists more biting? Perhaps we should take a look at the way society and the establishment deals with jokes it deems 'wrong'. If you make a joke that someone doesn't like you may not be forgiven by Twitter users, you may be threatened by Koran-reading holy warriors or Guardian-reading social justice warriors, or you may be arrested by police who deal with reports of offensive comments on social media with more urgency and professionalism than they deal with reports of children being systematically groomed and raped by gangs of men.
If you don't believe that assertion about the police compare the Robin Hood Airport Twitter joke trial and the Rotherham child sexual exploitation scandal, or other social media crimes and the Jimmy Savile scandal. What's hardest to find these days: child abuse images, beheading videos or hard-hitting satire?
Je suis Charlie? If comedians are at greater risk of prosecution or violence than politically-protected paedophiles or thugs seeking to introduce censorship by murder it's a hollow slogan. And as Bremner said in his article about satire last year, the 'wilful and deliberate misrepresentation' of jokes 'is, in effect, a form of censorship, robbing comedians of the tacit permission society grants them to use humour to address any subject'.
If Alibhai-Brown wants better satire, she could have used her position as a columnist to ask why broadcasters, the live comedy circuit and newspapers aren't giving her and the many more people outside the Westminster and media bubble the better satire they want.
Satirists like Bremner, Boyle and Self and satire fans like Paxman are dissatisfied with the state of British satire, lament the loss of better satires from the past, don't want to appear on the leading programmes of the present and want satire to be sharper. Why should it be blunted further to protect the feelings of Alibhai-Brown and a political system which has been failing millions of people who are less privileged for decades?
Published: 4 Feb 2015
Recent Opinions
What do you think?