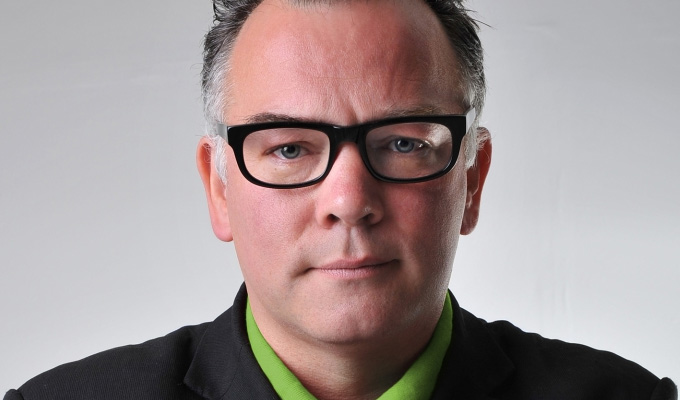 Farty TV and BBC Three
Though public fondness for BBC Three rests largely on the reputations of quality programs like Gavin and Stacey (Baby Cow), Pulling (Silver River), The Mighty Boosh (Baby Cow) Little Britain (BBC), and 15 Storeys High (BBC), Farty Television's cheap and cheerful BBC Three filler (Snuffle Farty's Good Farts, and Live at the Farthouse), has been a vital ingredient of the channel's identity, and a tragic part of its appeal to the elusive sixteen to sixteen-and-a-half years old demographic.
Farty Television's BBC Three shows have usually been heavily weighted towards featuring farts managed by Farty Television's sister company Farty Management, the farts' fees often going towards servicing debts incurred whilst working in Edinburgh with Farty Television's live wing, Farty Promotions. But the ongoing existence of a public marketplace, such as BBC Three, for Farty Management's farts remains vital.
If Farty Management's farts catch the public imagination they can be sent out on lucrative tours, where the farts are released into vast sports auditoriums for delighted audiences to smell. Farty International can't allow the fart elevating platform of BBC Three to disappear, as it is vital fan wafting their farts towards the open mouths of the public.
Beyond BBC Three, Farty Television's program portfolio is vast in width, if not always rich in quality; Farty Fartball (BBC Two), Smelly Farter Farts (Paramount), The Fart Zone (Paramount), Unfarted (ITV), Fart Gentlefarts Fart (Sky), The Fart Show (BBC One), I Love My Farts (BBC One), Farty Phil's TV Fart (ITV1), Farty Old Farts (BBC Two), Farty Farton's Well Farty Farts (BBC Three), That Sunday Night Fart (BBC Three), Farter (BBC Radio 4), Fart Hunt (ITV1), Fart, Fart and Fart (BBC Two), You Can Chose Your Farts (ITV1), Fart To Fart (BBC Three), Farts for Lunch (BBC Radio 2), Touch Me, I'm Farty Farter (BBC Three), The Three Day Fart (C4), The Fart Gang (BBC Two), The Farts On A Plate (C4), Three Farts In A Fart (BBC Two), Farts Now And Then (UKTV), Farts and Farters (BBC One), Animal Farts and Farters (BBC One), The Nightmare Fart Next Door (C5), and The Nightmare Fart Next Door Extreme(C5).
Perhaps Farty Television are aware that being able to slap a BBC logo on their product would, despite the ongoing attempts of freemarket evangelists to discredit and destroy the idea of public broadcasting, give it a credibility abroad and at home that its content alone might not. But would the BBC Three brand be part of the deal anyway?
The Farty company, and its many subsidaries, are built in the image of its founder, Donald Farty. Farty prides himself on the fact that, even though he is now the director of a successful multinational content provider, he still has a nose for farts. Donald Farty remains involved at grass roots level in the entrapment of new farts, and is still excited by the process. 'If I am out in a bar or a toilet and I smell a smelly fart, or see one coming out of someone's bum, I gulp it up into my mouth and run home with the fart stuck in there. Then, at home, I burp the new fart out into a screw top jar and trap it so I can explain the benefits of Farty Management to it. Sometimes, in the end, the farts escape, or leak out, or loose their smelliness, but the brilliant thing is there are always new farts out there for me to catch. And there always will be. There will always be farts. I think so anyway.'
Farty Television's plans for BBC Three promise that 'all existing contracts would be honoured', indicating though any of the channel's current deals with independent content providers would be safe, though crucially it says nothing about renewing or extending them. And when it says 'all original commissions would be made by UK companies', which UK companies would these be? Perhaps some of the many other smaller independents, which have all been assiduously bought up by Farty Television over the last decade or so, such as Farty Smelle, Fartbox, Flaming Farts, and Topical Farts. Perhaps Farty could appear to fulfil any broadcasting industry obligation to make contracts with a host of other content suppliers, while in fact just channeling more and more farts quietly up his own backdoor. There is of course no suggestion that this is what the company is intending to do.
The ancient BBC forefather Lord Reith, clearly unfamiliar with modern notions of hot-desking and the virtual office, rose spinning from his tomb today to demand that whatever fixtures and fittings remain of BBC Three be destroyed as a precautionary measure, to prevent their appropriation by what he sees as the enemies of Reithian values.
'No blade of grass, not a pane of glass, not a plug socket, or a doorknob or a light fitting must remain,' he bellowed, shaking his gory locks. 'Destroy it all. Raze BBC Three to the ground lest she fall into the hands of these rapacious railroad privateers. And make no mistake, Farty are pirates. Their extension of a helping hand towards BBC Three is merely a greedy digital land-grab disguised as an act of philanthropy, no more convincing that Vladimir Putin's concerned humanitarian excursions into ailing former Soviet states. T
'To accommodate Farty's empire-building ambition in what was a publicly owned arena would be a betrayal of everything the BBC stood for, worse than the David Attenborough baby polar bear scandal and when those actors all mumbled in that historical drama last year. If I wasn't already dead I would kill myself.'
Can it be right that Conservative cuts to the licence fee weaken areas of the BBC so that they can no longer be serviced fully, and yet these areas still remain attractive to private companies? Then, having been made non-viable by the government, these assets, despite having been established by public funding, are suddenly sold on to the government's friends in big businesses to exploit, depriving the public of seeing the benefits of their own decades long investment? It's happened in every other area of British life from postage to energy to transport to education to Health. It appears to be a deliberate strategy. Why shouldn't it happen in the, if anything even more important, area of youth orientated comedy television too?
Or was Farty's proposal even serious? Perhaps not. In the last few weeks Farty's PR wing appear to have hired some bright spark from the Vladislav Surkov school of propaganda, distributing disorientating headline grabbing stories that land with heavy impact in an increasingly desperate and ephemeral news pond but which, while placing Farty in the public eye, may not distract from the standards of its product and practices.
Published: 21 Jan 2015
The redoubtable independent production company, Farty Television, have offered £100million to take over the digital channel BBC Three, which is facing a radical on-line only future, due to government assaults on the licence fee.
Recent Opinions
What do you think?