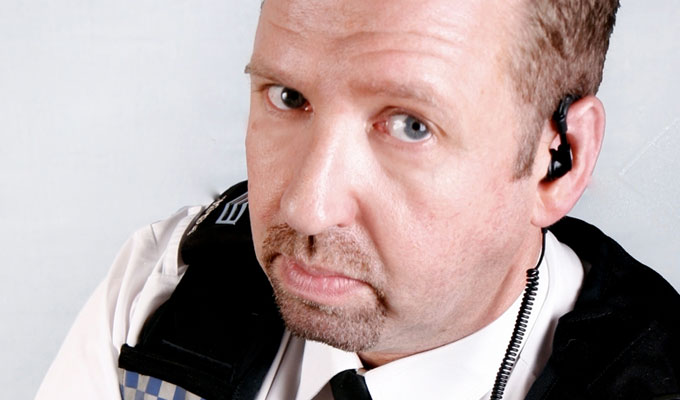 Black men's willies: A moral conundrum
I've just read the Chortle news story in response to a PR company's response towards a reviewer's response of watching Jim Davidson's latest tour show No Further Action.
Forgive me for going off on a tangent at this point but one line of the Chortle article stood out* for me, 'endless jokes about black men having big penises'. My question is are references to black men's willies racist per se – or is it all about context?
I'm not about to defend Jim Davidson, as although I am a fan of his performance skills and excellent timing, I'm just not keen on any of the words he uses.
I lost all faith in the voting public after Mr Davidson won Celebrity Big Brother and after that it was no surprise that UKIP started to rise to prominence* (although hopefully the latter is just a protest vote..)
So back to willies. It might seem I'm being pedantic but I'm genuinely interested in where the racism line is drawn. Yeah, I know that as a cop I have difficulty with this specific issue…
My issue is that although saying that black guys have big penises is a generalisation, I'd argue that as it's a positive character trait, is it a racist observation? I've noticed that black men are pretty good at running, dancing, and that God has bestowed them favourably in the willy department. Whereas white guys are good at snooker, darts and have average size doodahs. So who are the winners?
I've also noticed that women are softer, curvier, and are the far superior sex emotionally but it doesn't make me a misogynist for pointing this, out does it?
Now I appreciate that if it's all a myth and black guys really have tiny todgers then they're being set up for a fail the first time they drop their trousers and some lady says: 'That's really not what I was expecting and I'm very disappointed'.
This particular topic raised its head* a few years ago on Radio 4's Gardener's Question Time when a listener rang in to the show and asked for advice on their climbing plant. It had the fancy Latin name of 'Rhodochiton volubilisa' but is commonly referred to in horticultural circles as 'Blackman's Willy' and the panel openly discussed the best way to control Blackman's Willy – how to stop it climbing up your garage wall and causing damage. (There was also a plant called 'White Man's Willy' but that just shrivelled up and got eaten by slugs). The response was numerous complaints and the Beeb eventually backed down and apologised.
Anyway back to Jim Davidson. Didn't he call Chortle best club act award nominee 2013, Paul Sinha, an 'unfunny Indian poof', a few years ago?
Does anybody suspect he dith (past tense Shakespeare) protest a bit too much with those words? (Maybe it's all about the chase?) I think he has a lot in common with Vladimir Putin inasmuch as they're both outwardly macho men who probably like to rip their shirts off and sexually fantasise about having sex with Paul Sinha (they've got tellies in Russia).
Still he, the Chubby Browns, and the Dapper Laughs, seem to pack out the theatres which has the dual unintended benefit of allowing the rest of us to take the moral high ground and keeping their audience away from the nice comedy clubs.
Now I realise that this badly constructed article (so what, I'm not getting paid) has been fluttering, about but I'm not just pulling your plonker* with my initial point. It is a genuine question: Is it racist to point out physical differences between races even if they are positive attributes? If it is I'd like to know not to do it.
You're welcome to speak (or be offended) on behalf of others but I'd particularly like to hear from well-endowed black gentlemen (with a GSOH and OHAC).
If it turns out that the reviewer at the Jim Davidson gig has misrepresented the facts then I'm bang out of order… but to be honest I think there's more chance of Stephen K Amos being best man at Davidson's next wedding.
• If any of Mr Davidson's gag writers would like to purchase any of the set-ups in this article marked with an *, please contact me for pricing. I'm on twitter at @alfiemoore.
Published: 14 Nov 2014
What do you think?