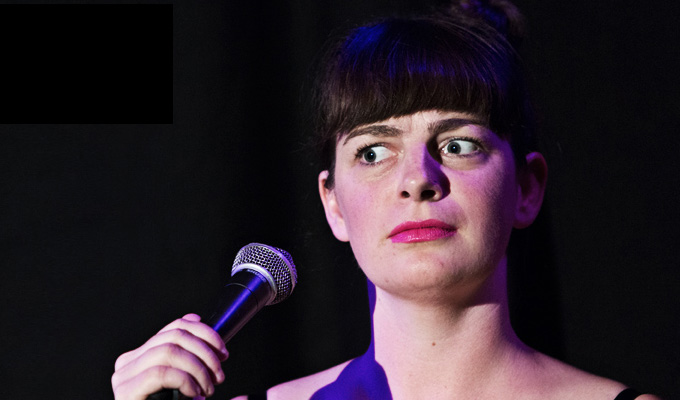 My guide to shagging in Edinburgh
It's the final week of the Edinburgh Fringe and that means you've probably engaged in at least one of the following activities: complaining about your lack of reviews, eating three cheese-based-meals in a single day, retweeting praise and then feeling bad about it, sleeping in Pleasance Dome, crying in the rain and engaging in messy naked fun with a questionable human. I can do nothing to ease the shame of most of those items but I can thoroughly endorse the last one.
The Fringe is a time for obsessive focus on your career, hard, wet work and lots of stress-relieving-strange between the hours of 3am and 8am. I don't know if it's the Escher-esque quality of the cityscape, the daily show adrenalin or the delightful summer weather (nothing sexier than perpetual dampness leading to unrelenting sinus infections) but there is a lot of getting down up here in the month of August.
As both an enthusiastic participant in the Sweaty Arts and a lover of this city, a few Fringes ago I developed an Edinburgh-specific classification of sexual bases which I am ready to share with you, my Festival friends, because I am an adult and so are you and this is how adults communicate in the real world.
Just A Kiss: Your mouths touched briefly and then you were sprung in a dark corner of Loft/you went into your flat/they passed out drunk? I call this Meeting At Waverley Station.
Making Out: OK, it was more than a simple kiss. Tongues...happened and hands may have moved below your shoulders but above your hips. You've been Hanging Out In Bristo Square.
Hands In Pants Places: Reliving your teenage years are you? It makes sense, what with the crippling lack of money, scattering of chin spots and sudden addiction to sugar. I hope you enjoyed Visiting Grassmarket.
Mouths Down South: Wow, really stepping it up. Does your wife know about this? Oh, she's fine with it during the Fringe? Sure, that doesn't sound at all like a lie, very cool, continue Heading Down To Cowgate.
Everything But…: Because you are a lady, after all, and people would talk and by people I mean your friend who hooked up with this same dude last Fringe and spent all of September waiting for him to call. So you only Made It To The Crags.
All The Way: Eh, let them talk. After all, it's pretty impressive Climbing Arthur's Seat. The views are spectacular and it's best done drunk and at dawn.
Well, That Got Weird: Unexpected kink? Weeping in your shower? Flyers used for a brand new purpose? Looks like you Took A Trip To Glasgow.
Happy shagging, northern lovers. May your bucket be full of condoms and all of your orgasms read like a five.
• Brydie Lee-Kennedy is on at Cowgatehead, 15:45
Published: 19 Aug 2014
What do you think?