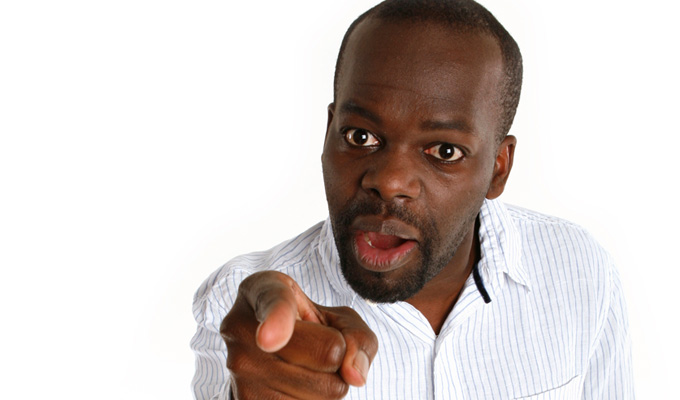 How not to be racist
Stephen Colbert has been accused of racism after his line 'I am willing to show #Asian community I care by introducing the Ching-Chong Ding-Dong Foundation for Sensitivity to Orientals or Whatever' went viral on Twitter.  It was intended as a satire.
And earlier this week, De Morgen, a Belgian daily, published a photograph of Barack and Michelle Obama with their faces morphed into those of apes and suggested Obama has started selling weed.  They too, were accused of racism, and they, too, said it was intended as satire. 
However, these are two very different cases.  In my opinion, one was a satire being mistaken as hate, while the other was hate masquerading as satire.
In the case of The Colbert Report, the quote that appeared on Twitter was the final line of a long routine.  Those who took the line out of context warped its meaning.  If there was a movie in which a white man learned a black man had been having an affair with his wife and, in the final scene, shot him, you could not simply show the final scene of white man shooting black man and say 'racism'.  What about what went before?  Context matters.
Stephen Colbert's routine begun with a discussion of the 'Washington Redskins Original Americans Foundation,' response to the controversy of their name by 'assisting' in the buying a new JCB-style digger for the Omaha tribe.  The insignificance of a billionaire team buying a backhoe, which costs thousands, as a PR move to show how much the care, is paralleled to Colbert introducing   'the Ching-Chong Ding-Dong Foundation for Sensitivity to Orientals or Whatever'.  Once you show the joke in its proper context it is clear Orientals aren't being mocked, the Washington Redskins are.
In the case of the picture of the Obamas morphed into apes, the situation is different.  In my opinion the person who wrote the De Morgen article is either
1) A racist
2) Not racist, but trying to get publicity via controversy
3) Not racist but clueless about how to successfully create satire
De Morgen claimed that the piece was obviously not meant to be taken seriously; after all they pretended it had been submitted by Vladimir Putin.  This is what I call the 'Smiley Face Defence'.  It is often used on the internet.  Somebody will say something horribly bigoted and follow it with a ' :)' to let everybody know it was meant as a joke.  Of course we're not being racist; can't you see that Putin image?
Often, I have seen stand-up comedians use a similar technique to the 'Smiley Face Defence' to get away with telling a racist joke.  I call it the 'Just Passing It On Defence'.  They will explain to the audience they met a homophobic taxi driver, or that their grandmother is a racist.  They will then quote a joke this bigoted character told them.  If anyone takes offence they will say 'oh no, I meant the audience to be laughing at my Grandmother's racism'. No!  If the intolerance is the object of humor, you're being satirical; if the only funny thing in the story is the racist joke, you are being bigoted.
Some comedians go even further and play an ignorant character on stage spout bigoted tirades.  Sometimes, this can be an extremely effective technique.  Colbert is a perfect example of this.  The character is a parody of a right-wing pundit and he will take right wing sensibilities to their logical conclusion to show the absurdity of the entire belief system.   
Another successful satirical character is Sacha Baron Cohen's Borat; the character makes anti-semitic statements but it is extremely effective satire because:
1)   Borat is clearly an idiotic buffoon 
2)   He believes even more ridiculous things than most anti-Semites (e.g. Jews can turn into cockroaches with their magic powers).   
3)  Often he is interacting with people who have no idea he is a character and their reactions, not his statements, are what we're laughing at.
However, other 'satirically bigoted characters' are less successful and are instead getting laughs by appealing to the racist tendencies in their audiences. 
I did a show with Simon Brodkin in his Lee Nelson guise, and he did a joke about Muslims. Tellingly, while some of the audience laughed, the table of Muslim people seated in front of me did not.  One of them wanted to walk out but was persuaded not to.  Now, racism was clearly not the intent of his joke, and but at that moment he was a white entertainer making unsophisticated joke about race to a 95 per cent white audience. Context matters.   
So for the comedians who want to jump into the murky waters of satirising bigotry, how can you succeed?
Daliso's handy guide to not letting your hate overpower your satire
1.    A smiley face is not enough
The humor has to be in the content.  Consider Jonathan Swift's A Modest Proposal, a brilliant satirical essay which suggests dealing with the problem of poverty, by eating the children of poor people.  He begins the essay by using the exact logic of the political groups he is satirising, and then simply follows the logic to a conclusion that makes the reason reconsider all the preceding arguments.
2.  Is it something a racist would actually say?
In the case of the article in De Morgen, there are actually racists who say that black people are apes and drug dealers.  If the newspaper intended to satirise racism, they actually needed to delve even further into bat shit logic.  Why not show the Obamas as blood drinking space aliens?  Don't make Obama a drug dealer, why not a car dealer?  A long article explaining how all black people are car dealers, and proving it using the exact logic of racists, that I would read.  Hmm…  I might just write it.    
3. If everybody laughs except the group you're being ironically bigoted about, you have failed.   They should be laughing harder.
Quentin Tarantino had a scene in Django Unchained with the KKK arguing about their hoods.  At the theatre where I saw it, the black people in the audience were laughing harder than anybody else.  It was the stupidity of the KKK that was the butt of the joke.  Now that's satire done well.
Published: 28 Mar 2014
What do you think?