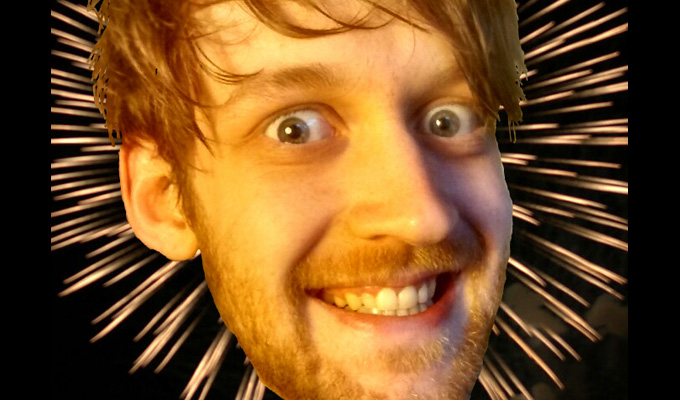 Oxbridge privilege is real - and unfair
It's funny how it's only the people who benefit from privilege who claim that there isn't any. You'll never hear a woman say that men have no advantages in our society. You'll never hear a banker decry capitalism's skewing of wealth. But you will hear an Oxbridge undergrad deny that the name of his University gives him a huge leg up in the comedy industry.
Now I've nothing personal against Harry Wright, the Cambridge Footlights member who yesterday wrote a piece here defending the 'Oxbridge mafia', despite him clearly being some snooty, toffee-nosed Little Lord Fauntleroy type (I mean, he's from North Yorkshire, that's the posh bit) with as much social awareness as a crude hologram of Katie Hopkins*, but I just can't agree with his assessment.
I never thought I'd end up on the side of Lee Mack in a Lee Mack v Stewart Lee showdown, me being an arts-centre, independent coffee-shop, jumper and a beard kind of comedian/twat after all; despite being born with a plastic spoon in my mouth.
Stewart Lee is just one name of a litany (Tim Key, Peter Cook, John Oliver, Richard Ayoade, blah, blah, blah) who prove that, of course, Oxbridge has produced some incredibly talented performers who have shaped British comedy, inspired me and made us all piss ourselves laughing. It has also chucked out a load of mediocre comics whose success can surely only be attributed to the fact that their old roomie from Cambridge is now head of commissioning.
To pretend this doesn't happen is ludicrously naïve. That's the nub, as Harry says, his alma mater isn't paying dividends now, but it will. Maybe not for him, but for a far higher percentage of his peers than us proles.
Entrenched social advantage is the primary feature of our society (we've still got a bloody monarchy for a start), and as much as we'd like to think differently, comedy is not immune. To make it in this game you need talent, hard work and contacts. If you're born with contacts, or get them all whilst you're at uni without leaving the dorm, you've got a hell of an advantage there. If you don't believe that being at an Oxbridge college massively increases your chances of mainstream success; turn on your TV, listen to your radio, open your damn eyes.
This would be fine if Oxford and Cambridge were purely meritocratic centres of excellence, accruing all the most promising artists of the future. But they're not. They have served through their history to further ensconce inherited position. Only 2.5 per cent of Oxbridge students come from the UK's poorest families, whilst 43 per cent of their students are from public schools. Advantage breeds money breeds advantage breeds success; a dance as old as time. Pointing out that Jack Whitehall went to Manchester is disingenuous, I think his acting agent father may have helped open a few doors for his darling boy. Never has the old cliché 'it's not what you know...' been more true than in the murky business of show, but we all knew that going in right?
Please don't confuse 'being scared' or 'vilification' for simple statements of facts. I highly doubt that Lee Mack is scared of university open spots, and if he is, he can always hide under his gigantic pile of money until they've gone away. It can be hard to hear that any future success you achieve will be in part due to unfair advantage or the oppression of others, but as a white, heterosexual male I've had to come to terms with this myself, and my reaction has been to scream at rooms full of strangers my distaste for my privilege, not deny that it exists.
This isn't intended as some poor-me wail, thankfully comedy is far more meritocratic than normal life; if I fail it will be no-one's fault but mine. I'm not saying being from Oxbridge should bar you from comedy, far from it, I think it should neither help nor hinder. I am a comedian though, and as one it's my job to stand in the corner pointing and laughing at the thing I think is stupid, even if I know it will never change. So here it is: I think it's bloody daft that your education affects your chances of success in comedy; what should matter is truth, art and having the best nob gags.
* I believe none of this, I'm sure he's a thoroughly nice guy. I'm from North Yorkshire too, and I'm scum. I'm just hoping no-one reads down this far and we can get a good twitterstorm started. I could use the publicity.
• Rob Mullholland tweets at @robmulholland.
Published: 25 Feb 2014
What do you think?