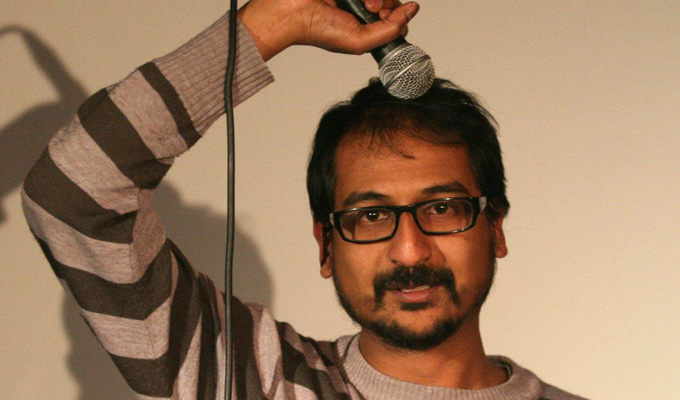 Why I love Pear Shaped
The Fitzroy Tavern on Charlotte Street is always busy with international students drinking Alpine Lager. Whatever that is.
Alpine Lager is 2.8 per cent ABV and a beer that seemingly defies logic. Brewed at this proof to circumvent our duty laws it should be akin to shandy (although why it's at 2.8 per cent is anyone's guess as beer can still be cheaper for the consumer if the alcohol content is as high as 3.8 per cent). But despite being illogically low in alcohol it is one of the more palatable lagers produced in the UK. It makes no sense at all but it is tasty – just like the night held on Wednesdays in the basement of the Fitzroy Tavern.
Pear Shaped is a long running, much-maligned comedy night pitched as 'London's second worst comedy club'. Comics sometimes snort when I tell them it's the gig I enjoy the most. It has loads of acts – some very new, some who should know better and some who I only really see in Pear Shaped. It's the latter category that I enjoy the most. While other clubs close their doors to such comedians, here they are celebrated and indulged (with a knowing wink at times). They are 'seasoned' performers.
It works because it shouldn't work. It has a guy playing the mandolin. Whatever that is.
But that's a slight disservice to the promoters. Brian Damage – one half of a double act with Krysstal – is one of the nicest guys I've met and is hugely supportive of comedy. His roll-call at the end where he teases all the acts who performed (while they grumble and put their coats on) is heartfelt. He sort of co-comperes with Krysstal, and the deadpan Anthony Miller who always seems to describe himself as a 'cunt' regularly on Chortle's forums.
When I first saw Anthony stand up and perform I thought 'this doorman is hijacking the night'. But it all fits like several weird Jigsaws.
So much has been written about the Tunnel Club and its strange cavalcade of acts and aggressive, heckling audience. Sadly I never had the chance to play that club. But I'm happy to say I play Pear Shaped (next night I'm booked is tomorrow) and it deserves to be held in high esteem as the last bastion of 'alternative' comedy. Whatever that is.
• David Jesudason tweets at @davidjesudason.
Published: 3 Dec 2013
What do you think?