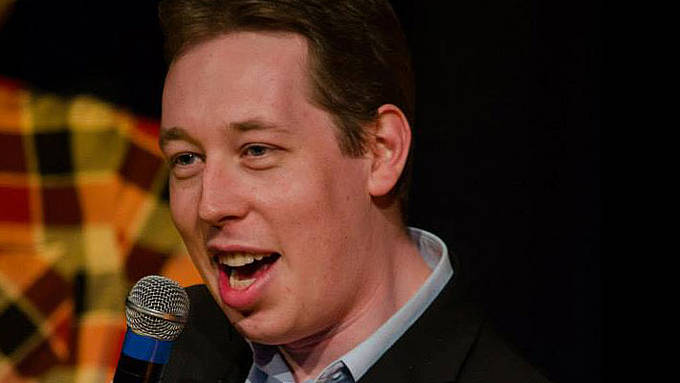 How to change the world with comedy
You become what you hate.
I've never wanted to be a 'comedy crusader'. You know: Middle class white guys who use comedy as their soapbox to fight the world's injustices.
It's not that I don't like political or social commentary in stand-up. I love when a comedian can be funny and say something important at the same time.
No, what annoyed me was all the twentysomething Bill Hicks wannabes.
Partly, it was because of their willingness to turn comedy nights into speakers' corner.
You think weed should be legal? OK, fine, but say it in a way that makes the crowd laugh.
Hate the prime minister? We all do, but if you're gonna get onstage and talk about it be funny.
I used to think if these guys really wanted to change the world so much, why didn't they go volunteer for a charity, run for parliament or start a revolution or something? They'd have more chance of changing the world, and open mic audiences wouldn't have to sit through their punchline-free speeches.
The other thing that annoyed me about these guys was their attitude of superiority. The way they looked down on acts who weren't speaking about 'big issues'.
Funny is funny.
A great joke about human rights isn't instantly better than a great joke about shoelaces. Bill Hicks and Bill Cosby are both great comedians, and whether you like one more than the other is a matter of taste.
Not for these guys though. To them, a joke about genocide is automatically better than a joke about hotdogs.
I'd always thought this was a bizarre, narrow minded view. In my comedy I've always just set out to talk about whatever I wanted to talk about.
When starting out I just did routines on whatever I wanted to talk about. If I touched on something important that was fine, but if I came up with a bit on squirrels then that was just as good. As long as it's funny was my motto.
For years I'd been doing some fairly light hearted stuff, never really touching on anything important.
In fact, just to annoy the stand-up revolutionaries, I'd been developing the silliest routines I could.
Then I was approached by some guys from World Vision who asked me to do a routine to help spread their message. I realised that would have to do something different form my usual nonsense, but I've always thought World Vision is a great charity so I said I'd give it a go.
I also thought it'd be a good test for me. Perhaps I wasn't choosing to do meaningless comedy. Perhaps I was just lying to myself, and I really didn't have the skills to create a comedy routine about important issues. You can judge how well I did by watching the video below. That's the comedy routine I wrote and performed for World Vision at the Melbourne Comedy Festival.
In that 15 minute set I talk about charity, fair trade, consumerism and child slavery in the chocolate industry. So now I'm one of them; a middle-class white guy using comedy to try and change the world.
I performed this to about 2,100 people over the course of the comedy festival. We raised some money, and hopefully some of those people will decide to sponsor a child.
One thing I'm proud of is that I don't think I've compromised my comedy for the sake of the message. I managed to make some important points without having the laughs drop of at any point.
I also do a lot of silly stuff with the harmonica.
Will I do more comedy about important issues in the future? I'm not sure.
If World Vision asked me to work with them again I certainly would. Beyond that I'm not sure. Now that I've broken my ban on issue based comedy it's something I might experiment with more.
Only time will tell.
• Michael Connell is a comedian and harmonica player. More information about his collaboration with World Vision is here or visit his website.
Published: 25 Nov 2013
What do you think?