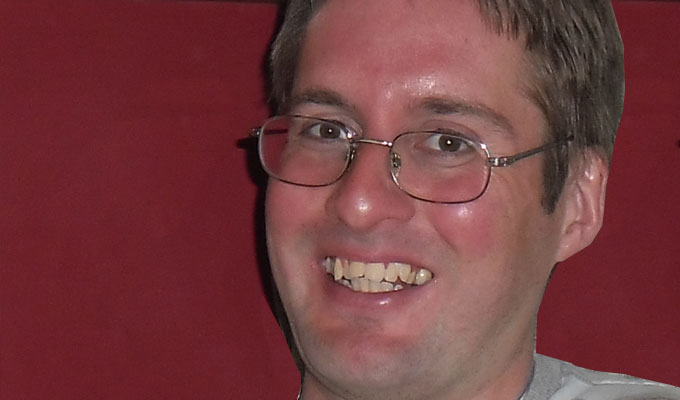 It's time to reappraise Roseanne
Let's face it: Americans do not like losers. And, for the last thirty years, US TV comedy has generally reflected this. The geeks in Big Bang Theory, for example, may be socially maladjusted, but they live their own personal version of the American dream. Larry from Curb Your Enthusiasm is a petulant pedantic man but also a multimillionaire.
Moving backwards through time, the Friends and the Huxtables were all basically successful people. Even the clientele of Cheers were a curious mixture of blue collar (postman) and white collar (accountant, psychiatrist).
Roseanne, which started 25 years ago this week was a different story: it remains one of the few genuinely working class US sitcoms. The series portrayed the fictional Conners of Lanford, Illinois, a family who had clearly not benefitted from the wealth enjoyed by some during the Reagan years. Roseanne Connor herself (played by series co-creator Roseanne Barr who later became Roseanne Arnold and finally just Roseanne) juggled life working alongside her neurotic sister Jackie in a small plastics company with bringing up three kids (feuding sisters Becky and Darlene and son DJ). Her husband Dan, played brilliantly by John Goodman, a warm hearted but occasionally ill tempered man, worked intermittently in construction and occasionally ran into problems over his taxes.
None of this makes Roseanne sound very funny. But the evidence suggests otherwise, the series attracting huge audiences as well as critical acclaim, at least during the first five years of its 1988 to 1997 run. It even effectively inspired the British sitcom 2point4 Children which has a strikingly similar set-up.
Roseanne tackled issues ranging from unemployment, lesbianism, contraception, teenage pregnancies to a tornado hitting the area during its run, with future stars George Clooney, Leonardo DiCaprio and Tobey Maguire amongst those making early appearances. Joss Whedon also contributed to many of the scripts.
Why then is the show not more widely revered? Although not exactly forgotten (Stephen Merchant has written eloquently about it), Roseanne is certainly not held in the same high regard as the likes of Cheers, Frasier and Friends today and certainly isn't repeated as often.
Partly this is The Simpsons' fault. Although it started later, is animated and often not grounded in reality, the series seems to have usurped Roseanne as the main comedy example of working class US life.
Another point against Roseanne is the show ended terribly. While the likes of M*A*S*H, Cheers, Frasier, Seinfeld and Friends all enjoyed mass audiences for their much hyped final episodes, Roseanne began to fizzle out after Season Six which ended nicely with Jackie's wedding. The series went into freefall thereafter, the final episode revealing the entire plot for all nine seasons to have been a story written by the character Roseanne Connor based on her own life but with certain key elements changed. It is difficult to think of a more calculated way to insult audiences who had been watching the show for nine years or to better sour the memory of the excellent early series.
Today John Goodman remains a hugely successful film actor appearing in several Coen brothers films and amongst other things, almost uniquely, appearing in both the last two Academy Award Best Picture winners (The Artist and Argo). Roseanne herself, now in her sixties, unsuccessfully sought the Green Party nomination for the US presidency last year.  Sarah Chalke, the second Becky Connor, enjoyed a long running role in Scrubs while Johnny Galecki (Darlene's sensitive boyfriend David) stars in Big Bang Theory. Occasionally, he finds himself opposite Roseanne alumni such as Sara Gilbert and Laurie Metcalf (Darlene herself and Jackie) although the subject matter of the series bears no relationship to Roseanne whatsoever
But 25 years after it started, the reputation of Roseanne is ripe for reappraisal. 
Published: 14 Oct 2013
What do you think?