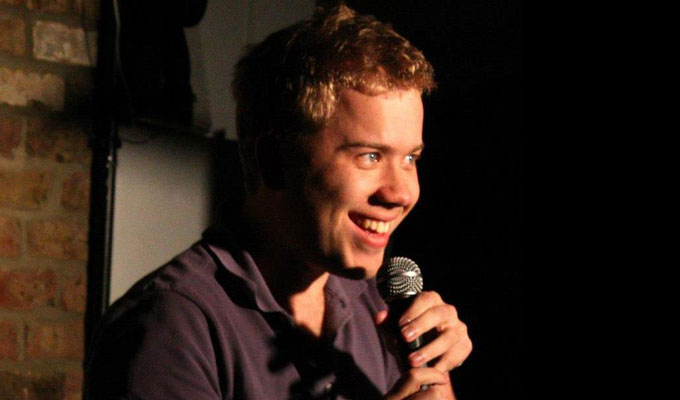 The joys of an out-of-town gig
A lot of good comedy stories invoke the mystical mythical 'out-of-town' gig. Fleeing the cynical dead eyed denizens of London to the warm (but a bit slow) embrace of those country/northern types. They'll laugh at anything. Like a magician who accidentally transported themselves back to the Middle Ages with nought but a cigarette lighter, it might not seem like much to us. But it blows their tiny little minds. 
Of course I wanted a slice of this laugh utopia. But had never managed to get out of London. Partly it was not being able to drive but mostly it was sheer laziness... comedy might not seem like hard work but standing in Trafalgar Square at 2am waiting for an hour-long bus ride home certainly was.
But I finally after many months I managed to snag myself one. An Out-Of-Town Gig! So what do these odysseys have to offer except casual stereotyping and an extra five minutes stage time?
Well I'd like to explain by describing the night I escaped to the small lights of Crawley Heath (near Dudley (near Birmingham))
The acts from London went on first, as we had to leave early to get home. The next act on was a local act. His opening act was downing three shots of tequila. Pulling out a replica pistol – I have been reliably informed it is Glock .21 –  and firing a blank into the audience. It was a bold opening I think you'll agree.
He then proceeded to casually wave the gun about as he went through his material in a situation that drifted between a set and a hostage situation. Then it was on to the audience interaction, this consisted of him pointing his gun at someone and saying: 'What you doing?' At one stage he pointed the piece at a middle-aged couple in the front row before saying, 'No I've done you before" a mad comment suggesting that a) he does this gun bit every time and b) the venue is perfectly OK with this happening regularly. Perhaps even paying blank expenses. 
A few acts later was the highlight for me, an act who took exception to the number of rape jokes flying about, even though it was shockingly few compared to London open mics in my opinion (How many rapists does it take to change a  London open mic gig? HAHAHAHAHA RAPE!) 
He proceeded to flail about, screaming so loud the owner felt obliged to cut the mic to save my already tinnitus ridden ears thanks to gunman McGee, clambering over audience members and furniture, shedding items of clothing, assaulting his own person like a self-flagellating monk. Screaming 'rape', 'rape', 'rape'. The set end in the only way it could have, him picked up off a table by another act and carried away like a child to bed (the act was snogged vigorously for his trouble).
Alternative comedy always has defied description but I think I've come up with a hazy one; anything that you would waste time in a futile attempt to explain the pure genius of to strangers on the internet. 
Those two acts had it in spades and I got to wondering why it was flourishing in a small town outside of a town outside of Birmingham. And here is a list of possible reasons;
• good real ale
• cheap alcohol
• loyal audience packed in too standing room only
• better water
• the absence of anyone flashing you off stage as you near the end of your time
• log fire
• a promoter who encourages risk-taking with a open door policy to acts doing whatever it is they want without insanely long booking periods.
And I realised there is no where in London that offers even two of these criteria (all right, ACMS – but they've  never offered me a spot). I must get out of town more often...
Published: 3 Oct 2013
What do you think?