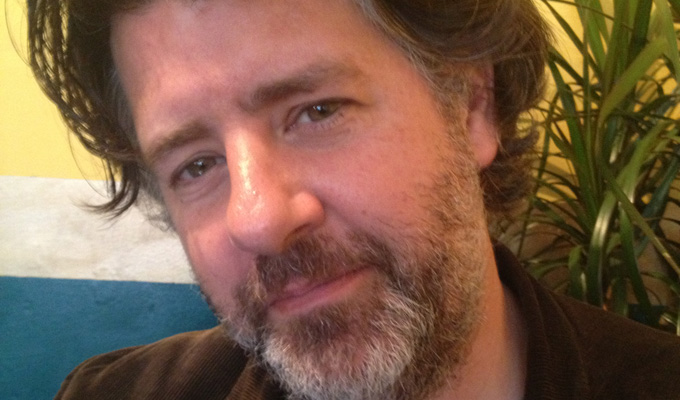 What was the hottest show at the Fringe?
At this year's Edinburgh Fringe, I performed my show Funeral Addict in one of the smallest venues available, the Staff Room at the Free Sisters. This tiny room holds about 16 people in relative comfort but about 24 if you cram them in like sardines.  I was lucky enough to have more people turn up for my show most days than I could accommodate which meant having to play a game of Human Tetris to get them all in.
Each day I had to balance the need for potentially paying punters against overfilling the room. Even with ten people in the room, it was stuffy, humid and unbearably warm. We had two fans blasting away (until one broke and the other was nicked just before the end of the run) but still the room was like an oven. Every day, 30 minutes into my show, I could see people visibly wilting with the heat. At that stage the show turned from entertainment to an act of endurance for both the audience and myself.
On two occasions, I had people walk out saying they just couldn't bear the heat any longer (maybe they were being polite) and on another, I had a woman in her 70s fall asleep in the front row (I thought she was dead, which would have been great for publicity).
But my show wasn't the only one where the heat was a problem. In fact most of the shows I went to were uncomfortably hot and stuffy. I went to one show in the Gothic Room of the Free Sisters and nearly passed out with the heat. It could be argued that this is all part and parcel of the Fringe experience and that it's to be expected at the free venues. They run shows to a budget and providing air-con just isn't a viable option.
But this isn't a problem that's isolated to the Free Festival/ Free Fringe. In a number of venues in the Gilded Balloon, Pleasance, Underbelly and Stand, I completely lost my concentration on a show because it was uncomfortably warm and humid. I sometimes sat at a great show that I was enjoying, thinking, 'Please let this be over soon so I can get some air.' I can only imagine what some reviewers going to 5 or 6 shows a day had to endure. They must have lost several pounds over the Fringe in sweat alone.
I spoke to one performer who had their show in one of the rooms of the Gilded Balloon. They told me that there was no fan provided for them and that it wasn't until an audience member vomited and passed out with the heat that they were given one for the rest of their run. These are performers that are paying several thousand pounds to hire their rooms.
It's hard to know what the solution to this is. Trying to do anything in these kinds of conditions is very difficult, never mind hold people's attention and make them laugh. What I did – and what I saw many other acts do – is cut down my show from 55 minutes to 45 minutes.
This meant that the audience had a chance at being able to leave the room on their own two feet rather than on a stretcher (which could only increase my chances of getting a good bucket). At a festival where performers are obsessed with doing 'an hou', I saw a lot of shows where the performer had finish before the allotted time out of kindness to the audience. It would have been cruel and unusual punishment not to.
With that in mind, are 45 minute shows the future of the Fringe? It might be acceptable for a free show but will a paying audience feel short changed if they don't get a full hour show? The reason why people were cutting their shows short – including myself – was necessity. The audience and performer) were just too physically uncomfortable to do anymore.
But performers also talk about a phenomenon known as the '40-minute' lull where audiences start to lose attention, even in the most comfortable of environments. Would a 45 minute show also negate the need to address this hurdle? And if so, is that cheating? Might it make the show more enjoyable for all concerned anyway?
If I'm honest, nearly all the hour long shows I saw this year (apart from one of two notable exceptions) would have benefitted from being 15 minutes shorter. Even Alex Horne during his show Lies said that a shorter show would be better. After all, he said, 'Nobody wants to do anything for an hour.'
• Christian Talbot's Edinburgh podcasts with John Lloyd, Susan Calman and Aisling Bea among others are available here and on iTunes as Seven2Ten.
Published: 28 Aug 2013
What do you think?