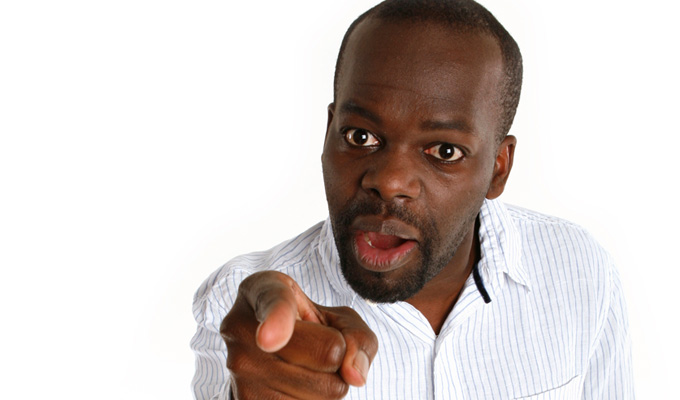 I didn't play Edinburgh... was it the right move?
I did not go to the Edinburgh Festival this year. I wanted to. After all, I wrote a new hour-long show and around January I had planned to go. However there is a conversation I had with my brother, an economist and businessman, which haunted me.
DALISO: Last time I did the Edinburgh Festival I lost £4,300 (I invested about £8,000 and got about half of it back).
BROTHER: What did you get out of it?
DALISO: Not a lot that time, but the time before that I got invited to a festival in Australia. It's a gamble.
BROTHER: There are other ways to invest £4,300 in your career. You succeed in business by doing something different, not the same thing others are doing.
This conversation got me thinking. Was taking a show up every year a wise decision financially? Increasingly comedians have been doing the Edinburgh festival in different ways, such as the Free Fringe – but again it is a variation on a theme, not the composition of a new opus. I wondered, was there a similar way to invest money in my career and get the same, or even a better, result.
The first things I did was make a list of all the things I enjoyed about Edinburgh and would wish to achieve by doing it.
1.Polishing a show after repeating it 24 times in whatever situations are thrown at you.
2. Exposure to promoters, agents and other industry members. Networking.
3. Critic reviews, consideration for awards and other ways your show is graded
4. Fun!
Number 1: Polishing the show. This is a big one. The jokes from my last two Edinburgh stints are the most honed and effective in my club sets. Repetition to whatever crowd walks into your Edinburgh room forces you to perfect the joke more than regular gigs. To try to emulate this I booked a 25 date tour across the UK on a door split arrangement with venues. This has been an up and down affair that I would recommend to any professional comedian. There have been some disasters (a grand total of three people came to see me in Oxford) but more successes and while financially overall I've simply been breaking even, it's still not as bad as losing £4,300.
Number 2: Industry exposure. I decided to film a DVD of the show which a) could be mailed to promoters and agents I want to see my new show and b) be sold after shows. Anyone who's tried to film a multicamera, professional DVD knows it costs in the realm of £10,000 but with some calling in of favours, I've got a set designers, film crew, promoters etc for about £3,000. The show will filmed in September in Manchester so I'm yet to know whether it will be a success or total failure.
Number 3: Chasing acclaim. I could think of no replacement, alas. If your priority in making an annual trek to the Edinburgh festival is getting reviews and award consideration it's probably your only recourse. However, my personal experience has been that entertainer comedians fair worse with reviewers and award panels than those with a message. I have no agenda beyond 'these 17 things amuse me' so I may have simply avoided some two and three star eviscerations.
Number 4: The fringe is FUN! Again, I have nothing. The fun of being in a city of comedians for three weeks is unparalleled. I love the camaraderie of festivals, the late-night chats, watching other people's shows and gossiping about performers who have melted down (schadenfreude all the way). But as I said, this was a business decision not an endorphin rush based decision.
So that's where it stands at present. That's where I put my self-investment cache this year. My DVD shoot may be a flop or a success but that's the probably the same gamble everyone made when taking a show up to Edinburgh.
• Daliso Chaponda will be filming his DVD: Laughrica: Barely Legal in Africa at the Lowry in Salford on September 26. Tickets here.
Published: 26 Aug 2013
What do you think?