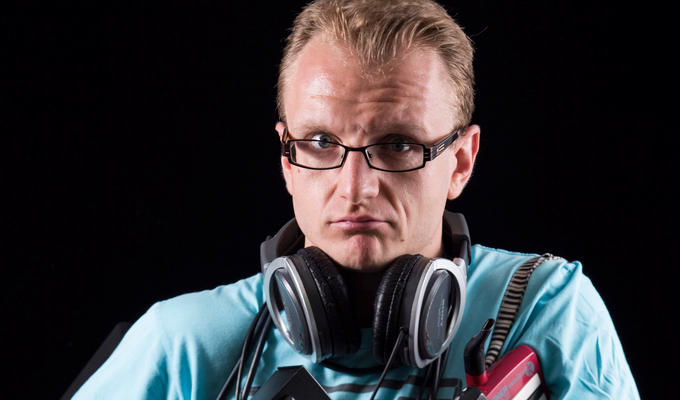 When did it become better to be blessed and lazy than a talentless grafter
Did anyone else have this thing at school among their friends? If someone got good marks, you'd say, 'Yeah but he's not really that smart, he just studies hard.' Or if they were good at the piano, you'd say, 'Yeah but he's not really that talented, he just practices heaps.' Or if they were always in the top sports team, you'd say 'Yeah but that's just because he always comes to practice and is really fit and works out all the time. He's not naturally that buff'
Just me?
It's a well renowned Australian syndrome to cut down a 'tall-poppy', but when did we start finding any excuse to do it? I had always thought the condition had begun life as the opposite; 'Yeah he's rich, but he never worked for it'. 'He only got that job because his dad owns the company.' 'Sure his wife's beautiful, but they met at high school.'
Where's the book that outlines all these rules? You can only be smart if you were born that way, but to be rich you need to work for it. Muscles forged from hard work aren't as worthy as those with which you've been endowed by nature, but good employment must be earned, and not just bestowed. And the one that stayed with me the most was with music. You're told from start to finish, 'How do you get to Carnegie Hall? Practice!' But somewhere along the line it became more important to be naturally gifted than a workhorse. Better to be blessed and lazy than a talentless hard worker.
It's an attitude so ingrained that it hurts my work in comedy. The bitterness that occasionally flies out the mouths of cynics can really get you down. 'He's not that funny, he's just a good performer.' 'He's not that big, he's just got a good promoter.' 'Yeah, but you know he's got writers, don't you?' For an expertly compiled glossary, check out this video from one of Australia's finest, Daniel Townes.
Can we not admire hard work? Can we not respect someone's savvy for marketing? Can't we just follow their lead in pursuit of our own goals? This idea that some performers are more 'worthy' or 'deserving' than others hurts. It's like when someone says they like Comedian X, your response is to say 'Well you shouldn't. You're objectively wrong.' In one of the most subjective forms of art, people will like what they want. To argue is to be this guy.
Why it struck me so hard is that comedy is, in my opinion, the most subjective of the art forms. What's made that clear to me is that I'm never as amused by a comedy show as I am by stupid things in real life. In a theatre or a comedy club, it's my duty as an audience to laugh at the funny bits. But remember in class at high school when you WEREN'T supposed to laugh? The teacher got mad and demanded total silence? And then all it would take was for you to make eye contact with your friend and you'd be rolling on the floor, tears in your eyes, for the simple fact that you were meant to be quiet.
I've seen some of the most brilliant comics in the world, true artists who have crafted their material expertly. But, as hilarious as they are, nothing I've heard them say deliberately has been quite as funny as the things that happen organically and spontaneously in life. Comedy to me is like a fun night out; it's never quite as good if you plan it.
I guess my point here is, six years in comedy has taught me that the work that goes into success is just as important as being funny, if not more so, because how else do we survive? Like Edison said, 'Funny is one percent inspiration, ninety-nine percent marketing.' Or something. So enjoy what you enjoy, but don't begrudge others for what they do.
Unless it's racist. Or sexist. Actually forget what I said.
• Benny Davis: The Human Jukebox is on at the Gilded Balloon at 22:45 tonight and tomorrow.
Published: 24 Aug 2013
What do you think?