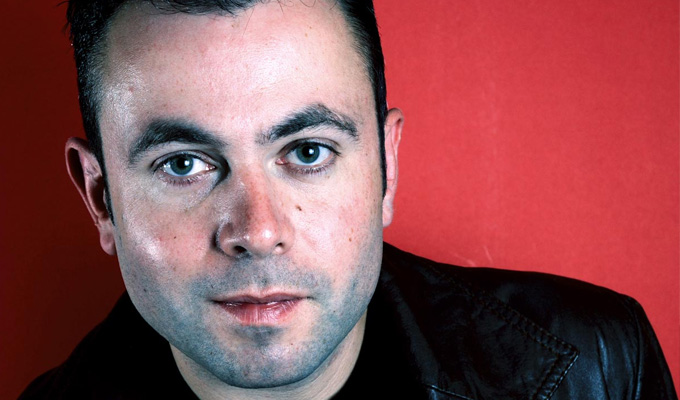 Think big, and reward the little guy
Right, I've an hour or so spare, and I've been reading Chortle Correspondents' articles – hell I've even been reading four- and five-star reviews, happily celebrating colleagues successes as opposed to just squinting at the failures.
And there it is. Yianni's article on his Think Big project, throwing out a big ask for help. Personally I thought there's nothing I could possibly do, asides from flyering, and I'll be buggered if I'm doing that. My free shows are pretty full, and it's been a lovely year to not bother.
Yianni's a good lad, funny comedian and a hard worker, I've known him since 2004, I'd say we were friends in passing- always stop for a chat, but we're yet to have a dinner party. Reading about his project reminded me of my endeavour last year. I set myself a goal of performing six one-hour shows every day for a month. I thought it'd be good to do something different and I might pick up a bit of publicity along the way. As a 40-year-old white male, it's increasingly hard to stand out from the pack, especially as the pack seems to made up of younger chaps who haven't eaten a pie since 2003.
Like Yianni, I decided to do everything myself. Unlike Yianni, I wasn't clever enough to ask my friends for a bit of help. I just buttoned down to it, and battled on working as doorman, sound tech, roadie and comedian for all six shows. In the space of a month I performed 132 hours of comedy to just over 7,000 people. I've never enjoyed myself so much, it all seems a blur now, but the return audience is probably the reason why my shows are filling up without working the street.
So was it a success? I'd say yes, though where the media was concerned, I barely got a mention. But then I made the decision not to employ a PR agent. My friend Lucy looked after my press releases and I was perfectly happy just to dig in.
Out of a 132 shows (six completely different hours), I garnered a handful of ThreeWeeks mentions and a single review in the Skinny and Broadway Baby. Zero reviews from the national press and Chortle. In fact the only comment I received from Chortle editor Steve Bennett was when he told my fiancé that I should've just concentrated on doing one good show, not six.
So, thinking about Yianni's ponderations, I remembered something that'd been said to me by a few colleagues last yea. 'Surely you'll be up for a Spirit of the Fringe, Panel Award' from the Edinburgh Comedy Awards. Possibly, I thought, but then deep inside I knew that without a PR rep, it was unlikely they even knew what I was doing.
And would you believe it? They gave the award to an act who was too successful to receive the standard Edinburgh Comedy Award. Thus almost defining 'spirit of the Fringe' to be 'an ability to sell-out a large auditorium", absolutely no disrespect to The Boy With Tape On His Face – he's great – but I've a sneaking suspicion he didn't need the boost quite as much as some other characters bouncing round ye olde fringe.
So I thought I'd personally nominate Yianni Agisilaou for this year's Panel prize (and I know my vote may well not count). If setting targets high, being funny and working your arse off isn't the spirit of the Fringe, then I'd like to know what is. Although given previous winners,, I'm guessing Al Murray is in line, or possibly David Baddiel, though my money's on Joe Pasquale for not bothering to come.
Back to 2001 when I was on the panel in question, I remember awards producer Nica Burns telling me, with true passion that the awards are all about supporting comedians. So come on Nica, check out the people who can't quite afford a PR who has access to the mobile numbers of the panel. It's not easy this festival lark you know!
If Yianni was to get a mention in the awards this week, I'm guessing the press coverage would certainly aid his ambitions towards squeezing those crowds in. Hell, invent an award for him - it worked for Harry Hill! I like the Think Big project, and the best thing I can do to help is spout on about it here.
There you go, it's not quite as good as an endorsement from Chris Rock, Barry Manilow, or that woman from the Shake and Vac ads, but it's the best I can do. Also by typing Nica Burns' name again, that should make Google let her know I've mentioned her, she may well read the article.
Then again, Al Murray is very funny, and one Edinburgh Comedy Award is never enough...
Published: 19 Aug 2013
Recent Opinions
What do you think?