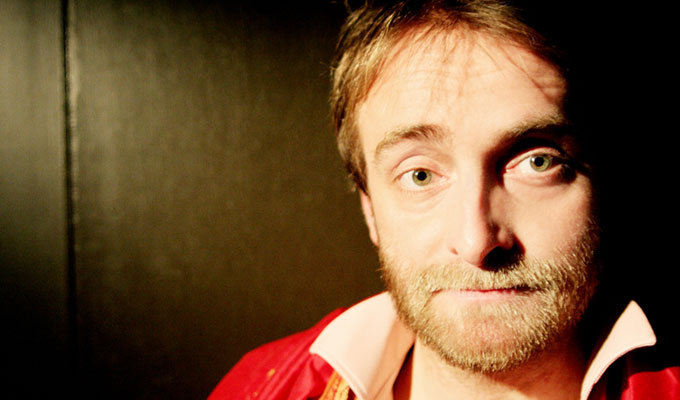 Is the Fringe playing it safe?
I may be the most at fault for this but it's been nagging away in my mind for a week now and I've got to at least put it out there: is it just me or is Fringe 2013 a little too safe? 
Most reviews I've seen for shows, on posters, lying on the street or damp in the men's urinal have been four stars.  It would be great to know if this is just marketing or if statistically there are more four-star reviews than ever before.
At the point of writing: this year, I've not spent one night so far in the cells or hospital – which is a first for me in Edinburgh.  Now perhaps that just means I've been safer this year but it just feels to me like the whole Fringe is playing it safe.  There doesn't seem to be anything I've read or heard about that people are using words like 'daredevil', 'risk taking' etc to describe. 
I bumped into a member of one of the many awards panels (I'm beginning to wonder if panel judges outnumber acts this year too?) and asked them directly 'what have you seen that's blown you away?'  He's experienced and I respect him (even when he reviews me wrongly (or rightly it's always difficult to know)).  He replied: 'It's hard putting together an hour and people seem to be finding it so this year.' 
I saw another member of the same panel and asked them the same question 'I've not found anything yet' was his response.  Slightly more optimistic but with the time ticking away – not encouraging.  I found the curator of one of the awards panels and asked her the same thing.  'People are playing it safe but that's the acts' fault.'
Is it our fault?  May be it is.  I've certainly not played it safe in the projects I've done to create my show as more paramedics were involved in creating this show than any I've ever done – but perhaps the way I'm saying it is safe.  I'm not sure and can't judge that.  I'm sure there's an argument that in difficult economic times people play safe, in ticket buying, promoters don't want to lose money and agents are nervous about future work.  All of this might put pressure on acts of play safe (and I think a lot of them are).  But surely the awards curator (one of the many and I'm not just blaming her) should take the blame too.  After many years of playing safe themselves they have perhaps created the problem they're now bemoaning?
I don't like feeling trapped or safe or lazy and so it's put me in quite a worried place.  I can't help feeling something will happen – it has to or Edinburgh will slip further into the cliché of a money making sausage factory of cosy comedy for bored TV execs, agents and promoters that people often accuse it of becoming.  Simply put: that's not what I set out to be involved in, or want to be a part of. 
Like many, I've been doing this festival a long time and will not see the wrong end of it win.  I hope by writing this someone else might feel the same.  Someone or something must wake this sleepy, lazy year up.  Fullmooners – the late night chaotic gig of festival legend is back in town and if anything can create chaos – perhaps this is it. 
But even with Mooners we've gone from playing a dank, germ infested cave to the McEwan Hall.  The gig on the 21st is either going to define my point or defiantly kick against it.  I hope it will be the latter, if not then I'll be doing my last weekend of shows in Leith police station or the Edinburgh Royal Infirmary.  Something has got to give… please.
• Tim FitzHigham: Challenger is on at Pleasance Courtyard at 19:30; Fullmooners is on at midnight on August 21 at McEwan Hall as a fundraiser for comedy director Paul Byrne, who has been diagnosed with Hodgkin's lymphoma. Click here for tickets.
Published: 18 Aug 2013
What do you think?