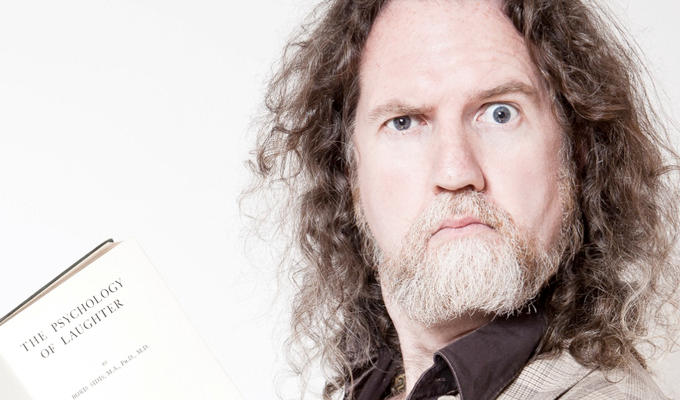 Why I'm doing Edinburgh
I used to not want to go to the Edinburgh Fringe until I was ready. But the truth is you can never be ready without it. 
Have you ever seen a film where a hero gets ready to fight an approaching monster and the monster picks him or her up, eyeballs them, and drops them like they aren't worth worrying about then lumbers off. That's pretty much what Edinburgh feels like to a beginner. 
This is my fourth festival here. The first time I came for a week just to check it out. It confused and excited me. The second time I jumped in and did a show. That was brilliant and hard and rewarding and devastating and challenging and elating and I curled up into the foetal position at least five times. The third year I just hung out and did late night spots. That was nice. Apart from the time I tried to keep up with Glaswegians drinking Bucky bombs and I broke my nose face-planting concrete in Leith and woke up in hospital. 
So this festival hurts. Physically and mentally and emotionally and financially. Why do I do it? Because of the learning. You learn more in this month than you do in a year of doing nice easy club gigs in front of crowds that accept you before you go onstage. Edinburgh is an overload of information and experience and a huge reality check that can send you reeling and fry your mind or you a resolve to become better in every way. Kind of like mind melding with a creature vastly more intelligent than you. 
You have to challenge yourself in whatever discipline you want to excel in. I used to think those people who chase tornados in jeeps were crazy, now I completely get it. That's Edinburgh. You have to head straight towards the maelstrom otherwise you atrophy and your momentum recedes. 
I used to not do Edinburgh because I wanted to take the perfect show here. Now I understand that Edinburgh will help me write that show. Edinburgh is like a forge for artists and performers. Under the heat and pressure we become sharp and strong. Come here before you are ready get your ass kicked. Then rise again and again. And become strong enough so that one day the monster will eyeball me and I'll be worth worrying about and the fight can properly begin. 
• Dave Callan: The Psychology Of Laughter is on at Gilded Balloot Teviot at 22:45 from Wednesday until August 10; then at midnight.
Published: 29 Jul 2013
What do you think?