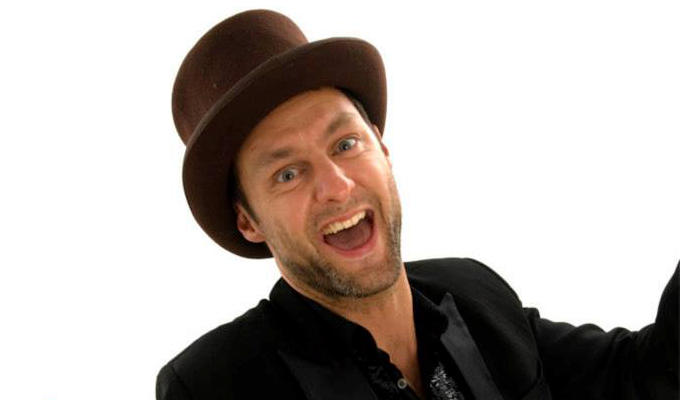 London's the only place for new comics
Contrary to the Chortle Correspondents article earlier this week, I'm always being told that, as a newer act, I need to gig outside London. Audiences are more appreciative, pay is better and in the car on the way to the gig you get to network with more established acts. London gigs, I'm told, are in front of tiny audiences too cool to laugh, spots are short, lineups are long and there's too much competition from other acts, with the few paid spots going to the big boys.
 So why do I think out-of-town is a waste of time? Why do I gig almost exclusively in London? Because I'm not shit and I want to get better, basically
 If you're a poor, generic, hacky act you'll hate London and love out-of-town gigs. That 'appreciative out-of-town audience' is just the Pavlovian bleating of drunk yokels out for their one night a month. In Zone 1 you're performing to people who are out every night imbibing a heady stew of world-class arts; they're naturally going to be more demanding. The flipside is that they're more open to fresh approaches to comedy and challenging material – great if you want to develop as an act.
 In Shitting Planktonbury, your competition is a tractor fair and a dartboard. They will laugh at all your hacky jokes about Facebook, 50 Shades of Grey, yoot speak, a celebrity you faintly resemble, your racist nan, etc… You will get applause breaks just for using the words 'fingering' or 'vajazzle'. You can call someone wearing a check shirt 'Brokeback Mountain' and they'll clap it up like Oscar Wilde has leapt from the grave. '…And then I got off the bus!' Standing ovation. But do you really want your worst, hackiest excesses to be rewarded like this?
 The lower barrier to entry means you get some truly atrocious acts on out-of-town line-ups , one of whom is only there because he's driving the other acts. Yes, you get acts this bad in London, but gravity keeps them at the bottom end of the open mic circuit (which they write about in Chortle Correspondents pieces as indicative of the wider London comedy scene, am I right???). Anyone with a modicum of talent can get plenty of London gigs without resorting to doing five-minute slots in front of an audience of other comedians with a promoter who MCs his own nights and uncomfortably sleazes on your girlfriend while you're at the bar.
 In fact one of the best things about London gigs is how easy it is to get loads of stage time. You can double, or even triple, with just a short hop on the Tube between gigs. Compare this to out-of-town gigs where you have to spend three hours each way on the back seat of a hatchback with your knees up around your ears sucking up the farts of a car load of alcoholics, wedged between a tediously egocentric failed actress and a jumped up motormouthed teenager in a shiny suit.
After you've performed, you have to wait until the end of the night to get your lift back. Travel to Bishops Piddle for one spot, getting back at 2am, or do three spots in London and be in bed before midnight? It's a no-brainer.
 I'm also told that London doesn't pay. It definitely is harder to get consistent paid work in London because there are so many fantastic acts here vying for the spots. But at this stage of my comedy 'career', I just want to get better and progress. And the economics of out of town gigs don't add up – factor in travel costs and the opportunity cost of losing seven hours traveling and performing, and I'm not so sure it's as lucrative as I'm told. Opportunities abound in London: I'd barely been going a year when I was spotted at a gig and put into the audition process for ITV's Show Me The Funny, which was hugely informative.
 If you want to develop as an act, London is the place to be. All the best comedians are here, from all round the world (there are actually more Canadian comedians in London than there are in Canada) which keeps you on your toes; you're constantly being inspired by acts you gig with.  Gigs are better, with an informed audience who won't tolerate hack but have the tolerance for deeper material. Industry and opportunity is here. In London, the gigs are paved with comedy gold.
 PS: Edinburgh still counts as London.
Published: 18 Jul 2013
What do you think?