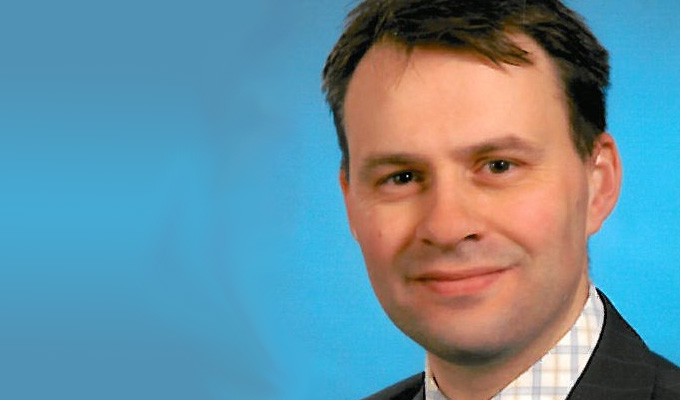 Is London really where it's at?
'London is really where you need to be if you want to get on' is advice that I, as a new comedian, have been getting from some comedy industry insiders recently – although admittedly they have been London-based ones.
Let me share my experiences of performing at an open mic gig in London on July 4, although I'm going to keep exact names unmentioned.
I got up at 6am, drove from Leicester to Cockfosters and tubed it into Central London. Luckily my day job, a salesman of paper vending cups, means I could be in the capital all day with work, so save on travel costs.
Arriving in Camden Town station at about 5pm after what already feels like a very long day, I walked up towards Kentish Town for a mile or so in searing heat only to find that there is another tube stop just 100 yards from the venue. I tell myself you live and learn, especially when you're from out of town. With loads more time to kill I walk round the block a couple of times and sit down in a coffee shop for an hour or so going over my material. 
Needing way too many toilet breaks already, I'm wondering why the hell I still get quite so nervous before a gig even though I must have racked up about half a century or so by now (sounds better than 50, doesn't it?), albeit on and off over several years. I'm still yearning to get some real momentum going, and as I imagine what it would be like being a full-time comic, I dream on.
Come 7pm I see a yellow sign plonked outside the venue advertising 'comedy night' with no other promotional activity visible. The gig was on Facebook with a request for those lucky enough to be booked to help promote it. I go inside to introduce myself to the promoter. Feeling butterflies in my stomach, I walk up the stairs.
 One of the other acts is already there and we engage in some chit-chat. He asks me how many gigs I've done, maybe to gauge how experienced I am or who he is performing with on the night. I can't quite put my finger on what it is that I find uncomfortable about this probably quite harmless question. So I tell him I'm back to trying to string a few gigs together and he tells me it's just his fifth gig, having recently graduated from a comedy course. He has brought a friend to support him. 
Then the promoter/MC arrives, a very friendly chap wearing unusual headgear. He promptly asks the new comedian's friend to cough up a fiver as he's not performing himself.
There are way too many pieces of furniture for the size of room spread around in disarray and I start to feel a sense of doom and slight panic setting in – is going to be one of those nights? 
I pile even more mental and emotional pressure on myself imagining how bad I would feel if I had come down to London just for this. But, influential figures in comedy have told me that London is really where I need to be.
I forget to ask for a sound-check, put my name down on a sheet of paper and leave the venue to kill another half-hour or so. I return to find the room has filled up a little, mostly with other acts. I ask to appear in the first half and get allocated slot four. The mood starts to pick up as a group of NHS nurses walks through the door in the nick of time. Hurray, I'm thinking, we have an audience! 
At the start of the night's action, the MC opens by saying,: 'Hello folks, I'll just start by saying there isn't going to be a microphone tonight, but it's a good thing for the acts actually, because it gives them the chance to practise projecting their voice to an audience.'
Yeah, right! Anyway, the first act promptly comes on, a seemingly semi-drunk Scot comparing Scots and Americans to all but a muttering from the audience. I struggle to understand a lot of what he is saying, maybe it's me but I honestly think I'd probably understand as much if Rab C Nesbitt was up on stage.
I've come to London wondering if I can hold my own here, so after a confused start I reckon things can only get better. On with the second act, who seems slightly surprised by the speed with which he is called up on stage. A smartly dressed, suited-and-booted chap, he has a good persona and manages to squeeze some laughs out of the audience. Towards the end of his set he comments about feeling hampered by the lack of the mic as  it's not possible to get across your intonations to have the same impact etc. 
He is right and I'm glad he's saying so. Perhaps a fitting analogy would be trying to run a fish 'n' chip shop without a chip pan. I believe that if a venue has no mic it should promote the gig as 'a capella'. In the break I see a sign up in the toilets saying 'venue closed for complete refurbishment from July 8-15, so that at least provides a good clue as to the state of the place.
Third act swiftly on. A Danish comedienne playing a guitar quite gaily and contrasting being quietly spoken with loud squeaky noises – it stays the same throughout her set, so to me at least it wears thin quite quickly. 
I notice how acts are increasingly flouting the MC's instruction to 'strictly do five minutes. Strangely the MC then doesn't seem to mind acts overrunning to 7 minutes and more but I can see it in fellow performers' faces: it's not right or fair but strangely seems to fit with how the night is going generally.  I find myself conforming to the German stereotype of time-keeping and punctuality and feel annoyed by what's happening. What happened to professionalism and mutual respect. 
I'm fourth so mentally prepare to come on. The MC gets it wrong and uses the intro for the next act for me saying something about having been on Britain's Got Talent. But it is my stage name he calls out:  Herman The Genial German. I give myself a speed-pep-talk and go with it, pretending to take an imaginary mic out of an imaginary mic-stand, and say: 'Yeah, Germany is in the house, what's up?' which, reading the audience's faces, sees me off to a good start…I close after five minutes, foregoing a usually popular song and instead use a rule-of-three joke that brings the NHS workers into the proceedings. Despite having mustered some good laughs I come off immediately feeling this has been one of my less successful nights and starting to need to make sense of it all.
The MC then announces the next act, a likeable Polish 'village-dunce' persona who has actually been on Britain 's Got Talent so he gets the same intro. He doesn't really tell any jokes per se, yet the kudos of having been on BGT seems to miraculously make him funny. The MC is doubled over laughing at all his stuff – inexplicably to me – saying as he comes off: 'This guy is funny. Simon Cowell once described him as the least talented performer he has ever seen.' I hate to agree with Herr Cowell on this occasion.
Another Danish comedienne walks on and although I hate to admit it, for the first time ever I feel like heckling a fellow comedian, which of course I don't. It's because after two and a half minutes or so into her story without a punchline I feel like shouting 'give us a joke'. It is murder.
It's the intermission. Due to acts hopelessly overrunning, I thank the MC but explain I cannot stay for the second half. He doesn't seem overly pleased but says he understands being as I'm travelling home to Leicester . It's a pity as I'd have loved to see Lewis Schaffer, the headliner. Good job I left when I did, though, as I got in at about half past midnight with work the next morning.
As soon as I'm back on the tube I have mixed feelings and start wondering if I have done my best. Having slept on it I look for the positives and realise I mustn't be too hard on myself when certain circumstances were clearly beyond my control and I still managed to get some laughs. On the back of this, I book myself another London open mic spot for the end of August.
Unless, of course, this piece lands me on some kind of London blacklist never to play at any venue in the capital ever again. 
Published: 17 Jul 2013
What do you think?