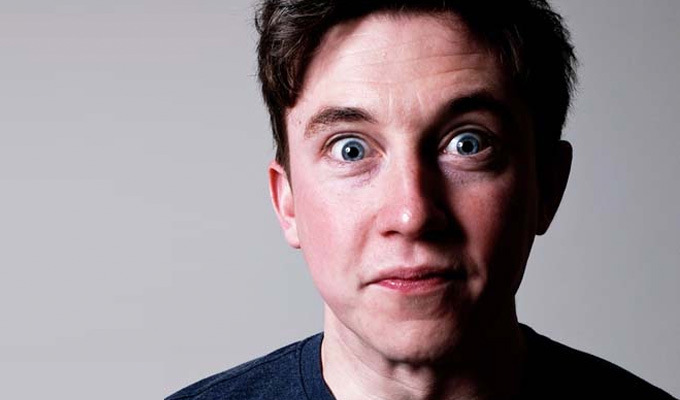 There's more to life than comedy
Last week I made a trip to a comedy club in London, as I tend to do quite often when I'm not gigging myself.
The line-up was varied; from a well known up-and-comer, a few circuit comedians and a well known face from comedy's past.
This comedian, who will remain nameless, had an entire set which consisted of him talking purely about comedy. He opened with a comment about what comedy is, and how 'simple' it is. He then began to explain his previous stint of fame in comedy before going on to talk about, 'Those fresh-faced youths dancing around the stage relying on their good looks.' It went on, but I can't quote word-for-word.
He then pointed at me (fresh-faced with adequate looks if I don't mind saying so myself): 'You probably think comedy is easy don't you?'
I don't, I know it's not, I do it, so I know, but I decided to keep this to myself.
'You probably think the comedians walk out at the Apollo after McIntyre welcomes them on and just come up with funny thoughts on the spot, don't you?'
I don't, we've established this.
Now although I was being targeted, I did enjoy this; not the man's clear anger and perhaps the beginning of a breakdown at his beloved love moving on for a younger man, but his personal views.
Imagine you're at work and someone in a position you aspire to be in is talking about his position, berating the business you cherish and aspire. You'd be interested too, correct? And I was. But I wasn't the only person in the club, there were a hundred or so people in there. 
After the gig I couldn't help but think about the others. Did they even have any idea what he was talking about? There were a few chuckles and laughs due to his analogies, but no roaring laughter, because they more than likely couldn't relate to what he was saying.
Comedians love a 'comedy savvy' audience, but that just means an audience that get comedy, that are there to laugh and that appreciate all styles. That doesn't mean that the audience is 'savvy, savvy'. We can all use a computer, but that doesn't mean we're IT experts.
I couldn't help but think of that paying audience who hopefully had a good night, but also might have though: 'What was that guy going on about?'
Is a comedy club really the place to discuss the business of comedy? I think not.
Comedy may be a comedian's world, but it's not the punter's. I always appreciate when a comedian assumes the audience are intelligent, but although they may be comedy savvy, the comics have to remember that it's comedy, savvy?
Tweet
Follow @chortle
Published: 17 Feb 2013