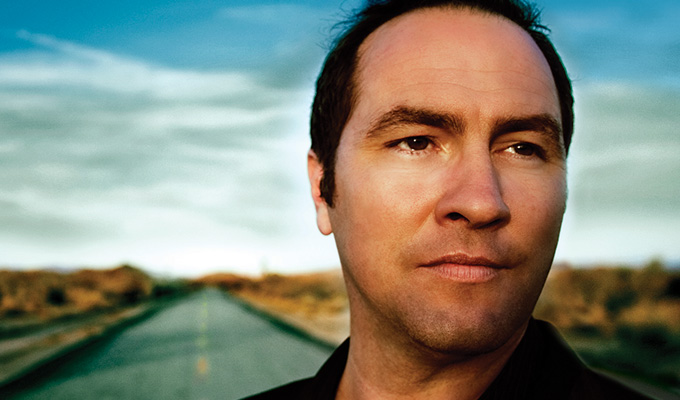 Tom Rhodes
Date of birth: 14-02-1967

Tom Rhodes accuses fellow comic Louie Anderson of sexual assault
American comedian Tom Rhodes has accused fellow stand-up Louie Anderson of sexual assault.
Rhodes alleges that Anderson brought him back to his Beverley Hills apartment when he was 19 under the pretence of 'hanging out'.
Instead, he cornered the then rookie comic, cupped his buttocks and tried to kiss him.
Rhodes, now 50, recalled that he 'wasn't afraid'. But that he had felt 'ashamed and disgusted' afterwards and 'didn't tell anyone for years'.
But he has since spoken about it on stage in a routine that featured on his latest album, All Hail Laughter, which was released earlier this summer.
And he said more about the incident in the latest episode of his podcast, which had the title MeToo, after the harassment hashtag prompted by revelations about predatory behaviour by Hollywood producer Harvey Weinstein.
The scandal has led to a string of allegations about senior showbusiness figures including Kevin Spacey, who was this weekend accused of making a sexual advance towards a 14-year-old Anthony Rapp 31 years ago.
The alleged attack on Rhodes took place after his first five-minute spot at the Comedy Store in Los Angeles in around 1986.
Rhodes, who has played the UK many times and made his Edinburgh Fringe debut in 2014, described coming to 'Los Angeles for the first time. I was fresh off the turnip truck. Smalltown hayseed.
'I had never been to California in my life, I did a set at the Comedy Store and Louie Anderson acted like I was the funniest comedian alive and invited me to hang out with him.'
He added that he had no idea that Anderson, who eschews profanity and first came to prominence with the hit animated children's comedy Life With Louie, was gay.
'I just thought he was being very friendly' Rhodes said. 'And I was ashamed at my own stupidity. I saw no sign of any danger or that there was going to be a sexual thing at all. I just thought "famous guy wants to be my friend". I had been duped. I trusted this powerful, famous person in the comedy world. And he took advantage.'
Rhodes recalled the drive back to the Comedy Store after he rebuffed Anderson, who would have been 33 at the time, as 'very quiet'.
The comic previously recalled the assault on a 2012 episode of comedian Joe Rogan's podcast but declined to identify Anderson.
However after running in to Anderson in 2015, again at the Store, Rhodes felt able to share the story. Rhodes said that at the club 'a couple of comedians ran over to me who knew the story and they were like, "he's here! Are you going to say anything to him?"
'What am I going to fucking say to him? You took advantage of me when I was young and naïve?'
Others have asked if Rhodes is worried about Anderson hearing the routine.
But he maintains that he always responds: 'I kept my mouth shut for 25 years. Don't I get anything out of this?
'I had to feel ashamed and assaulted. At the very least, I'd like to get a story out of it. A story that took me many years to get to grips with and be able to find the humour in the situation.'
Rhodes told Rogan that the experience made him 'kind of shy away from' playing the prestigious Comedy Store. And his routine's punchline rests on the idea that he'd be more successful if he'd submitted to Anderson's advances.
Anderson, in the left of the above montage with Rhodes, won an Emmy last year for his performance as Christine Baskets on Zach Galifianakis's dark comedy series Baskets. He also appeared in the movies Ferris Bueller's Day Off and Coming to America and hosted Family Feud, the US version of Family Fortunes, from 1999 to 2002.
Anderson's managers at Cyberlaff Inc. have not responded to multiple requests for comment from Chortle.
Here is Rhodes's discussion with Rogan about the incident:
- by Jay Richardson
Read More
Published: 31 Oct 2017
Past Shows
Edinburgh Fringe 2014
Agent
We do not currently hold contact details for Tom Rhodes's agent. If you are a comic or agent wanting your details to appear on Chortle, click here.