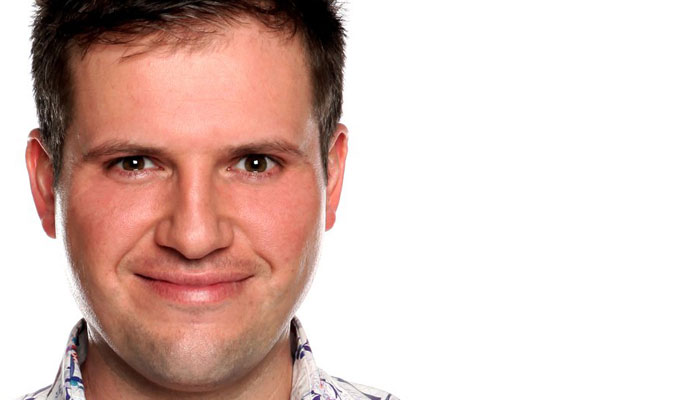 Steve Shanyaski
Steve Shanyaski review
Note: This review is from 2011
Steve Shanyaski is the epitome of the modern club comic. He's slick, confident and gets results, but largely by avoiding doing anything too interesting.
The bulk of his set is about his girlfriend, who is variously fat, argumentative or drunk. She takes all the wardrobe space, fills the house with candles and soft furnishing and won't concede defeat in any argument – until he goes out and buys her expensive flowers.
His description of this domestic arrangement is recognisable to a lot of people – especially the partner coming home after a heavy night on the town – which is why it goes down so well – but also why so many comedians plough this furrow.
That means it's hard to stand out, and for a large part of his Shanyaski indeed falls very easily in with the comedy consensus. Also fished from the generic pool are gags about working-class kids having ridiculous names, a one-chord song about internet dating being full of frauds and the tired old '…and that was just my nan!'-style reveals.
Yet he can sometimes transcend these uninspired starting points. His idea of what an unpretentious wine-bottle should really say might go on for too long, but it contains a couple of cracking lines, while his impression of a Northern girl having sex is uproariously funny.
Odd lines here and there continually add slithers of sparkle to the otherwise mundane material, whether it be a perfect analogy for vivid blue alcopops, or a description of the nipple he cheekily dares the audience to disagree with. Such moments show a potential for more imaginative thinking that Shanyaski largely fights shy of.
With delivery like a camp Peter Kay, he's certainly got charisma and can easily command a room. If only he would use that charm to go off the route of zero resistance a little more often, he could be interesting as well as crowd-pleasing.
Read More
Published: 19 Oct 2011
Shanyaski is a nicely descriptive conversationalist,…
5/10/2005
Most comedy competitions of any vintage should be able…
1/01/2005