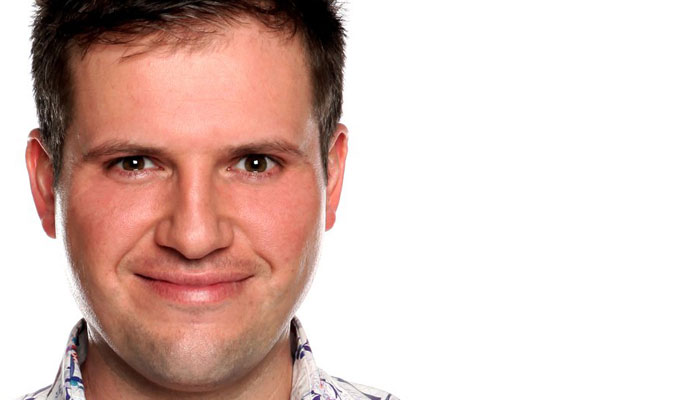 Steve Shanyaski
At least it should be a sell-out
A Middlesbrough phone box is to be converted into one of the world's smallest comedy venues on Thursday.
Comic Steve Shanyaski will be performing a series of one-minute routines in the confined space as a publicity stunt to promote a new stand-up gig.
He will either play to an audience of one, in the box with him, or two, who will be accommodated in an adjacent box, and will have to call up to hear the gags.
Each of the five red phone boxes outside Middlesbrough town hall will have its own use: box office, bar, toilet, auditorium and stage.
Shanyaski said: 'Hand on heart, I've never been asked to play in a phone box before. But this sounded fantastic, especially one of the great old red ones, so I just thought "yeah, why not?"
'I just hope the audience brings some change for the phone – and that my claustrophobia doesn't start kicking in again.'
The gigs – which take place between noon and 1pm – are to promote Big Mouth Comedy Club, a new monthly night at Middlesbrough's 400-capacity Town Hall Crypt.
Read More
Published: 2 Sep 2008