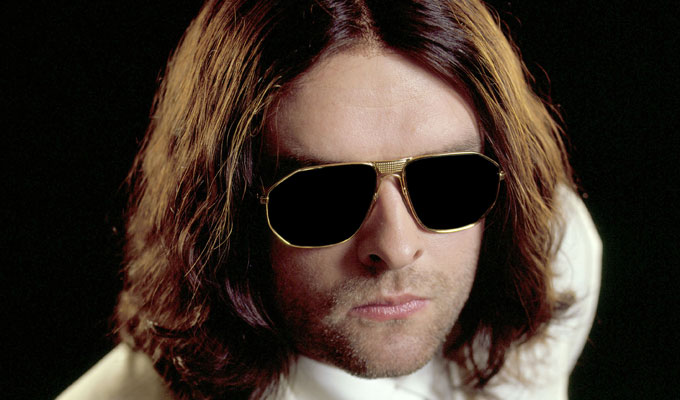 Rev Obadiah Steppenwolfe III
Brothers and Sisters...It's the Reverend Obadiah Steppenwolfe III
Note: This review is from 2013
The Reverend Obadiah Steppenwolfe III already has his congregation and I suspect – and hope – that nobody would wander in to this unsuspecting for this.  It's a masterstroke to have him host a chat show.   Crude, tick, cruel, tick, depraved tick, morally confused, hell yeah... and yet always with an exquisite turn of phrase. He is seedily illuminating and can make an audience gasp, laugh and squirm all in the same moment. 
There is integrity to his world view and while it is harsh, it is without malice.  We are no longer astonished by a preacher's obsession with sex and drugs, it 's just a question of degree, and the Rev Obadiah really does push his preoccupations to the limits.
Obviously the show will change from day to day with different guests, but Piff The Magic Dragon and Brendon Burns took to his impertinent, intrusive line of questioning with aplomb.  Rather like JR Ewing, the Reverend is at his most dangerous and unsettling not when in full tirade, but when his tone quiet and light. 
These guests were relaxed and open to the Reverend's direction and there were some unexpectedly revelatory moments between interviewer and interviewee, in both directions.  That Jim Muir's creation sometimes doesn't know how a line of questioning is going to conclude makes this a fresher chat show than the usual pre-prepared question and answer PR fest you might find on Graham Norton or Alan Carr, who are about as anarchic as a damp tea towel while suggesting they're about to be shocking.
At 5.30pm the show is on too early – a tea time chat show with Satan himself would be comparable, this is never going to be Gardeners' Question Time. But go expecting a baroque level of filth and fun and you won't be disappointed.
Read More
Published: 6 Aug 2013
The loud-mouthed bible-bashing alter-ego of former…
15/09/2001