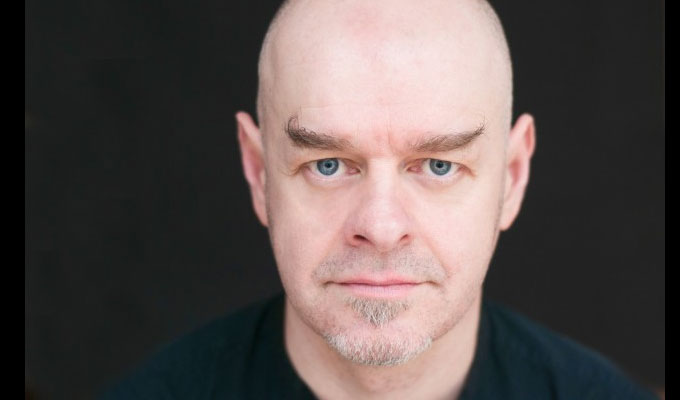 Paul Thorne
With
Rory Bremner
just starting a five-week West End run, and
Mark Thomas
and
Robert Newman
both road-testing material at the Soho Theatre, fans of topical and political comedy are almost spoiled for choice, in London at least.
What a time for satirists. America's stance in the Middle-East means global political issues are as highly charged as never before. And even those more interested in the tittle-tattle of Westminster couldn't have hoped for better than the John Major-Edwina Currie affair.
Such a story is a godsend for the likes of Rory Bremner, probably Britain's best-known satirist who isn't on Have I Got News For You, who revels in teasing the characters who populate the corridors of power.
His material, though, often lacks real bite. Well-educated, besuited and staunchly middle-class, he is cut from the same cloth as those he strives to ridicule. Like newspaper lobby correspondents, he seems too close to the Establishment to ever really do any serious damage.
Bremner's nothing if not a showman, though, and his unrivalled gift for mimicry elevates the material. And in a fast-paced 'greatest hits' routine evoking the likes of Richie Benaud and Murray Walker, he abandons all pretence at hard-edged satire in an unashamedly crowd-pleasing set piece.
But then, as he said in a recent interview, "Audiences come to The West End to be entertained. And that is what our show tries to do." Bremner also realises the inherent difficulty in trying to tackle political subjects: "Everybody is a satirist these days. Almost all supposedly serious interviewers ask tendentious, ironic, even satirical questions. I also think that many things that the government do are simply beyond parody."
The most incisive segments of his show are provided by Johns Bird and Fortune - no surprise given they've each 40 years of experience behind them, dating from the original Sixties satire boom, when irony certainly wasn't the mood du jour.
By perceptively presenting straightforward facts, the two Johns devastatingly expose shocking policies and practices. There are almost no jokes as such, but then the truth is funnier - and more worrying - than most satirists could ever devise. And the way they filter that truth is where the genius lies.
Sadly Messers Bird and Fortune were absent from the sell-out shows Bremner performed at the Edinburgh Fringe, a truncated version of his West End show that was imbibed with the atmosphere of a cheeky public school sixth-former gently mocking his teachers. But if you really wanted hard-hitting passion for the end-of-term revue, you should call in the local Marxist-Anarchist collective to perform it. Comedy's closest equivalent is probably Mark Thomas - the professional agitator whose antics proved so compelling on Channel 4.
Live, his emphasis is less on the message and more on his exploits. It's a brilliant technique, personalising the material so an audience to relate, then ladling the message into the asides and the set-up, so it effortlessly smuggles its way their conscience.
Whatever your views on his politics, you have to admire the man's stand-up skills, honed in front of drunken crowds on the circuit, yet now employed to impressive effect to a genuinely interested fan base. Watching his technique is little short of an education. Unafraid to vary the pace, allowing just enough room between laughs to expound his theories without getting preachy, he employs brilliant stagecraft, conjuring up the range of characters that populate his stories.
His skills of impersonation hardly match Bremner's, so wisely he chooses to mimic unknown aid campaigners, or the editor of the New Statesman, so their accuracy cannot be questioned.
At his Monday-night shows at the Soho Theatre, he's still working through the material, so the narrative, especially in the first half, isn't as cohesive as it should be. By the time the show's truly ready, though, it should be unmissable.
Thomas can still hold an audience's interest for nearly two hours, entertaining and educating them all the while. His passion is what drives the performance, yet he never hectors the audience with his arguments, instead concentrating on the art of storytelling.
Also at the Soho Theatre is Rob Newman, who long ago abandoned fame and fortune to produce more intellectually ambitious, politicised material.
His new show - from Caliban to Taliban - aims to encompass 500 years of history, leaping backwards and forwards across time to present his anti-globalisation, humanitarian agenda. Sounds like a bundle of laughs.
And that is Newman's problem, balancing the polemic with the humour. In truth, he has often struggled to do this before, presenting a lengthy piece of invective then, almost as an afterthought, tagged a gag onto the end.
But the scale of his ambition and scope is to be welcomed, and the performances at Soho are designed to work out just how to tackle those problems.
Of course, many circuit comics incorporate topical gags into their sets, too. One outlet for this is The Cutting Edge, which has filled the Comedy Store schedules on Tuesday nights for the past 12 years, and, incidentally, counts Mark Thomas among its alumni.
This semi-improvised show features a regular, but rotating, team of comics performing a number of supposedly topical games.
But, based on this week's performance at least, the definition of topical is particularly broad, with many of the participants simply using the experience to learn how to shoehorn their usual material to fit audience suggestions, rather than as an impetus to write new jokes.
In the final, dauntingly difficult, bus stop game, for example, comics have to pick up topics stated by the last contestant. Yet the team strayed no further than the standard stand-up fare of drug-smoking and air travel. Hardly the cutting edge promised by the title.
The best of this mixed-ability collective used the show to generate new material - Steve Gribbin, for example, tried out some topical song ideas, even if, understandably, they weren't fully-formed. And Paul Thorne, when he put his mind to it, delivered the goods. Yet most didn't apply themselves to the challenge at hand - and even those that did aimed more for topical than satirical.
The loose interactive structure of the evening is fun, and has a unique energy derived from the flow of the whole night, rather than how each of the string of individual comics performs.
But in a week where there was so many potentially lucrative news stories to choose from, the promised edge was sadly lacking. With impending war (not to mention all the conflicts already blighting the world), the increasing global domination of unaccountable multinationals, and a virtually unopposed government mid-way through its second term, the time should be right for some sharp political comedy.
Perhaps comics are simply reflecting the rest of the population, largely uninterested in politics beyond the point it directly affects their school, hospital or house price. But if stand-ups aren't getting angry, then who the hell is?
Read More
Published: 12 Jul 2006
Agent
We do not currently hold contact details for Paul Thorne's agent. If you are a comic or agent wanting your details to appear on Chortle, click here.