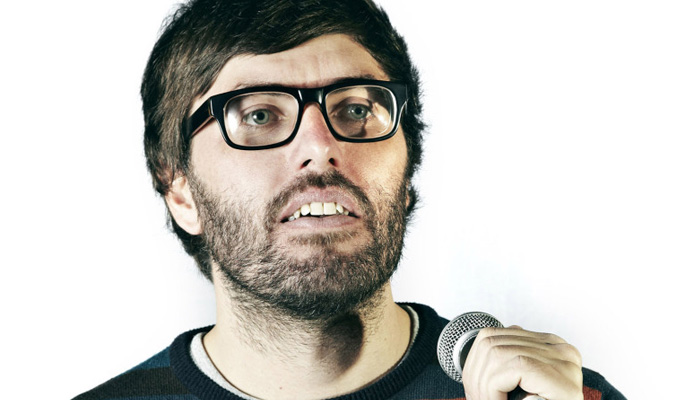 Oh Standfast
Comedian and poet
Read More
What Women Want!
What women want is apparently a good job in Dubai – as that's what Kimberley Datnow, the female half of this intended two-hander, is doing instead of stand-up in a Brighton pub function room on a Sunday afternoon. And in the show, she was clearly doing the job of three men, because that's who Peter Bazely replaced her with.
Bazely himself is a sort of anti-MC, exuding the energy of a comic who could barely be less excited about being on stage. As he sings low-key, half-songs about rejection and anxiety – guitar held uncomfortably under his chin – lines fade lazily into oblivion as if he can't summon the energy to finish them.
There are flecks of Stewart Lee in his downbeat deconstruction of his act , but he's not a carbon copy. And despite what it might superficially appear, his bleak outlook – asking questions such as 'I hate myself - anyone else here hate themselves?' – amuses for cutting though conversational niceties. There are certainly laughs to be had at his miserable life.
Comedy poet Oh Standfast is stylistically a little too close to Tim Key for comfort, given how distinctive the original is. His distracted delivery of bite-sized, unrhyming vignettes, written on Post-it notes as unrelated jazz music is at least 90 per cent Key. Yet many of the stupidly mundane scenarios he conjures up are amusing for their obscurity, and when they miss, his embarrassed apologies get laughs for honestly acknowledging the situation.
Ed Mulvey – sounding a bit posh and emanating a middle-aged-before-his-time energy – was the only comic to make much of the alleed 'what women want' theme, as it allowed him no segue into some savvy, sarcastic material mansplaining feminism, happily to acknowledge he mainly embraces the movement as it targets the laddish end of masculinity he's not much good at anyway.
It's quirky, relevant stuff that not all his material can match, and some ideas get lost in their execution, but he ends with a routine about roleplay that conspires to end with the notion of dressing as a 'sexy trade union rep' that is, well, striking.
Adam Greene's material is less honed, but is buoyed along a by a good humour and some easy-going – if rarely notable – audience banter. He has some good lines on such common topics as the sexual misdemeanours of James Bond or, a bit more imaginatively, the money-saving advice almost everyone now needs to turn to. But while he's not such a distinctive nor memorable comedian, he's a solid one, forming an easy connection with his audience.
There's certainly in this quartet that women, and men, would want from an hour's stand-up.
Read More
Published: 30 May 2022
Are the old ones the best? That's what Leicester…
4/06/2018
Agent
We do not currently hold contact details for Oh Standfast's agent. If you are a comic or agent wanting your details to appear on Chortle, click here.