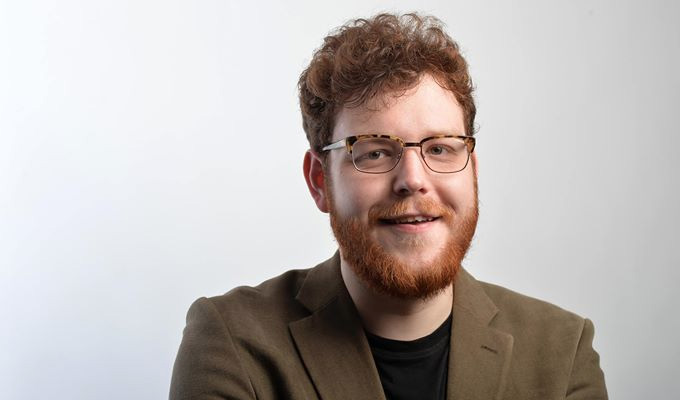 Nathan Willcock
Finalist in the 2013 Chortle Student Comedy Award.
Read More
Nathan Willcock: State Of The Nathan
Note: This review is from 2017
Nathan Willcock is upfront about his shortcomings, joking from the start that as white, twentysomething left-leaning white male from London who hasn't yet figured out what he's doing with his life, he's hardly a comedian who is seeing the world through a fresh pair of eyes.
Yet acknowledging the issue and overcoming it are separate challenges, and in his debut solo show, Willcock can't quite beat the feeling that the substantial political part of his show has come from the liberal echo-chamber.
His opinions go little further than noting that the older generation have screwed youngsters by voting for Brexit, and that no one has a plan of what happens next. This is hardly an original thought, but like so many commentators, Willcock is largely an armchair politico, getting his news from like-minded people sharing articles rather than first-hand thinking or action. He confesses, for example. he's only ever been one one protest march. 
So while he speaks of the limitations of clicktivism, telling us that 'we are not going to halt fascism with GIFs', it seems like he's doing the stand-up equivalent. 
Talk of the paradox particular to his generation with technological advances offering a cosseted life of instant gratification set against the more sobering reality of insecure jobs and unaffordable homes offers more promise, though again he barely scratches the surface.
The political material is mixed in with wry observations from the life of such an unfocussed urbanite. But for all that he tries to stress that he's not a Live At The Apollo type of stand-up, some of these routines seem boilerplate: especially in discussion of the obscure professional lookalikes or his dad's reaction to learning about teabagging.
For all that he is on familiar ground, though, Willcocks often displays a flair for language, with some neat puns – not to mention a very memorable visual gag to kick things off. He's articulate and witty, even if he does occasionally borrow Stewart Lee's trope of interrupting an everyday scene with a diatribe of intellectual grandstanding, only to undercut it with a ridiculous coda to jolt the audience back to normality.
His writing skills and confident delivery make for a solid enough hour, liberally shot through with skilled turns of phrase. But the ideas underpinning the writing are just a bit too samey to really pique the interest.
Read More
Published: 24 Feb 2017
Variety was the spice of the tenth Chortle Student…
13/08/2013
Agent
We do not currently hold contact details for Nathan Willcock's agent. If you are a comic or agent wanting your details to appear on Chortle, click here.