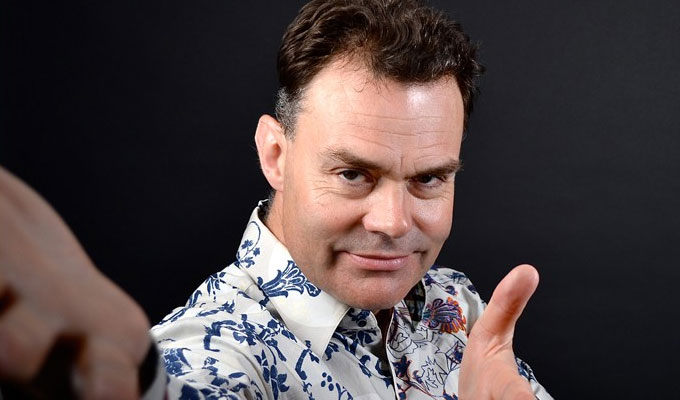 Neil Mullarkey
Neil Mullarkey was educated at Cambridge University, where he was President of the Footlights.
He's has been half of several circuit double-acts, with Mike Myer, Nick Hancock and Tony Hawks (The Timid Twins),, and since 1985 he has improvised with the Comedy Store Players, of which he is a founder-member.
Neil has written and performed four one-man shows , starred with Eddie Izzard in the sell-out West End run of One Word Improv and has guested with The Groundlings in Los Angeles and Second City in Toronto.
On television, he has appeared on Whose Line is it Anyway, Smith and Jones, Saturday Live, Carrott Confidential and more He co-wrote (with Tony Hawks) the BBC1 sitcom Morris Minor's Marvellous Motors and (with Greg Proops) The Amazing Colossal Show for BBC2. He hosted American Freak for America's Comedy Central.
Mullarkey has acted in films including Leon the Pig Farmer, Austin Powers – International Man of Mystery & Goldmember and Spiceworld.
And for Radio Four, he has hosted Missed Demeanours, was a regular on Bits from Last Week's Radio and has appeared on Just a Minute, The News Quiz, I'm Sorry I Haven't a Clue and more.
Read More