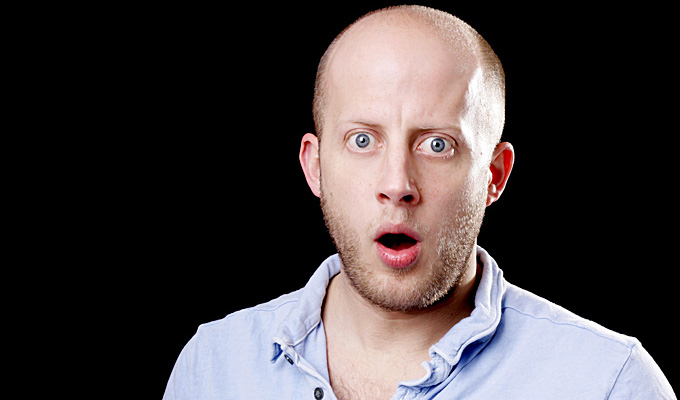 Marek Larwood
Horrible Histories: The Movie – Rotten Romans
Horrible Histories is such a huge, multi-faceted phenomenon, with Terry Deary's original books and various kids TV series, the magazines, video game and theatre shows, that the step up to the big screen feels almost overdue.
Sadly, the great charms of the television series, its knockabout sketches and songs, the messing about in period costume, are much less satisfying stitched together over a 90-minute narrative, with the musical numbers in particular feeling like plot-clogging filler.
Set in 54AD, at the time of Boudicca's uprising against the Roman Empire, the movie opens in Rome but largely takes place in a green and thoroughly pleasant-looking Britain. The Celtic villages resemble a theme park, with the film incapable of escaping the look of a budget television feature.
Director Dominic Brigstocke returns, as do writer-producers Caroline Norris and Giles Pilbrow, assisting new lead screenwriter Jessica Swale. Disappointingly, fact-dispenser puppet Rattus Rattus is relegated to cameos in the opening and closing credits. Yet in the most obvious change from the TV series, the core cadre of writer-performer 'idiots' – Mathew Baynton, Simon Farnaby, Martha Howe-Douglas, Jim Howick, Laurence Rickard and Ben Willbond – have passed the baton to a who's who of British comedy and acting talent, robbing Horrible Histories of some of its familiar gang mentality.
And so it is that the film begins with Derek Jacobi no less, reprising his role as Claudius from the landmark television series, bumped off by his scheming wife Agrippina (Kim Cattrall) and her son, the brattish Emperor-in-waiting Nero (Craig Roberts). The power tussle between these two peps up the story at every turn, ably supported by Alex Macqueen on typical lickspittle form as Sycophantus.
Into this established world the weedy but clever Atti (Sebastian Croft) hatches a get-rich-quick scheme but falls foul of Nero in one of the film's many, on-brand examples of lavatorial humour. Exiled to the bleakest outpost of the Empire, the stain on the map that is Britain, he serves as a decidedly reluctant legionary. And then he's captured by Orla (Emilia Jones), the headstrong daughter of a protective Celtic chieftain, Arghus (Nick Frost), who struggles to suppress her desire to become a warrior.
With Orla further fired up from witnessing the rock chick-like Boudicca (Kate Nash), and her burgeoning rebellion against the imperial invaders, she and Atti go on the run and have to keep one step ahead of the Roman army and warring Celtic tribes. The pair slowly reach a mutual respect, as her martial bravery and his quick wits help them evade capture.
Given Rotten Romans's PG rating, the bloodshed is largely and predictably kept to a minimum. And the more unusual and grisly facts play distant second fiddle to the predictable arc of Orla and Atti's relationship. There are subtle nods to Monty Python in the 'what have the Romans ever done for us?' vein. But a rather more clunky abiding plea for multiculturalism that seems in defiance of Brexit isolationism. Older viewers, too, may find themselves consistently taken out of the story with every famous face or familiar comedian.
Among these, Frost is decent value as the bearishly protective chief, while the likes of Alexander Armstrong (smooth-tongued, corrupt bureaucrat) Jamie Demetriou (dumb legionnaire), Marek Larwood (odd gladiator) Mike Wozniak (belligerent Briton) and Lucy Montgomery (feisty warrior) deliver in fleeting caricature.
The big disappointment is Lee Mack as centurion Decimus on his final tour of duty, unable to elevate his only recurring joke about being misty-eyed for his beloved Rome. Rupert Graves is considerably more successful at eking laughs from Governor General Paulinus's habit of referring to himself in the third person.
Also pitching in are Chris Addison, Katy Wix, Kevin Bishop, Sanjeev Bhaskar, Samantha Spiro, Sarah Hadland, Tony Way, Warwick Davis, Dustin Demri-Burns, Tom Stourton, Dan Renton Skinner, Katherine Jakeways, Tony Gardner, Jason Forbes, Tim Downie and poor Ben Ashenden as the unfortunate messenger tasked with relaying bad news to Nero.
Lacking much of the gleeful mischief and gag rate of the TV series, Rotten Romans feels like an addendum to Horrible Histories rather than an exciting new direction for the franchise
Read More
Published: 23 Jul 2019
The most obvious bit of time travelling that Tim Vine…
1/09/2017
You don't normally associate Fyodor Dostoyevsky with…
16/07/2015
As a part of seminal Edinburgh sketch group  We Are…
9/08/2012
Whenever you see two emerging circuit stand-ups join…
1/01/2008
Poor Mitchell and Webb. Like the characters they perpetually…
20/05/2007
We Are Klang are back with another cavalcade of unmitigated…
1/01/2006
Larwood's a manic ball of energy belting out a relentlessly…
20/06/2003
Past Shows
Agent
We do not currently hold contact details for Marek Larwood's agent. If you are a comic or agent wanting your details to appear on Chortle, click here.