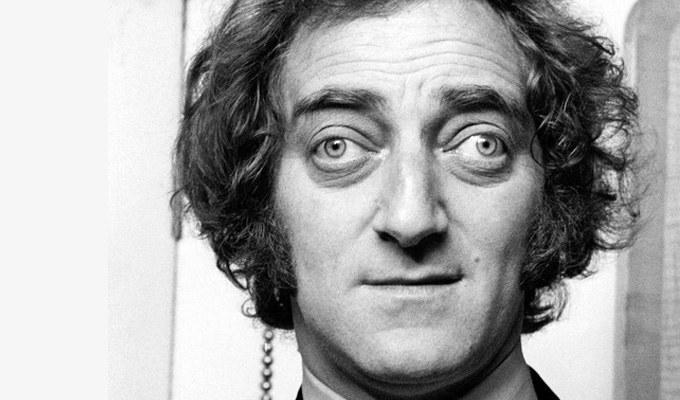 Marty Feldman
Date of birth:
08-07-1934
Date of death:
02-12-1982
Marty Feldman was born in the East End of London in 1934. After starting in showbusiness as a jazz trumpeter, by the age of 20 he decided to pursue a career in comedy and formed a writing partnership with Barry Took.
They wrote a few episodes of The Army Game and the bulk of Bootsie and Snudge, both comedies for ITV, and the BBC radio show Round the Horne, which starred Kenneth Horne and Kenneth Williams.
The sketch comedy series At Last the 1948 Show featured Feldman's first screen performances alongside Graham Chapman, John Cleese, and Tim Brooke-Taylor. Feldman was co-author the famous Four Yorkshiremen sketch, which debuted on the show, and was subsequently script editor on The Frost Report , where he co-wrote the 'I know my place...' class sketch.
David Frost claimed Feldman was 'too grotesque', but Marty himself said his bulbous eyes - left protruding after a botched childhood operation for his Graves' disease - helped provide 'the right packaging for my job...the right packaging for a clown.'
In 1968 Feldman was given his own series by the BBC called Marty, it featured Brooke-Taylor, John Junkin and Roland MacLeod with John Cleese as one of the writers. The series was a hit overseas, allowing him to launch a launch a film career. His first feature role was in Every Home Should Have One – but his best-known role was as Igor in Mel Brooks' 1974 comedy Young Frankenstein.
Feldman was married to Lauretta Sullivan from January 1959 until his death in December 1982, suffering a heart attack in Mexico City while filming Yellowbeard. He was 42. He is buried in the Hollywood Hills Cemetery near his idol, Buster Keaton.
Read More