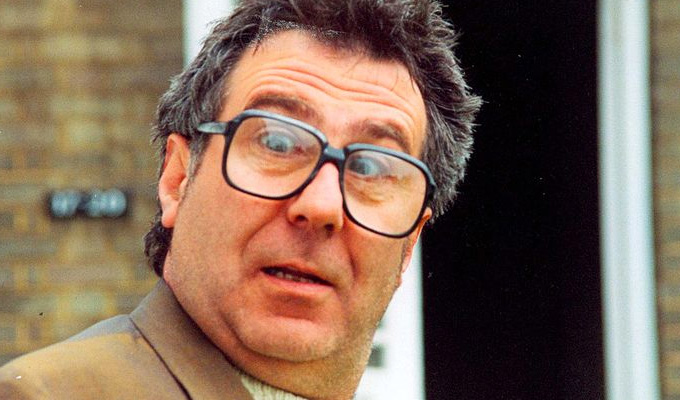 Malcolm Hardee
Date of birth:
05-01-1950
Date of death:
30-01-2005

Malcolm Hardee was one of the most colourful legends of alternative comedy.
He was best known for running some of the toughest clubs in London, especially the notorious Tunnel Club at Greenwich, where most of today's biggest names died in front of the aggressive crowd, before going on to run Up The Creek in the same London district.
He died on January 31, 2005 - falling off his dinghy as he made the late-night trip from the pub he owned, the Wibbly Wobbly, to his houseboat on the other side of the dock in Rotherhithe, South East London.
As a performer, he was known for getting naked at every opportunity. He was the founder of the Greatest Show On Legs balloon dance troupe, and used to do a unique impression of Charles De Gaulle, using his penis as the nose.
He was a much-loved regular at both Glastonbury and the Edinburgh Festivals. On one occasion he drove a tractor through a show in a tent, and on another he daubed his genitals with fluorescent paint and performed a bizarre juggling act. Another year he wrote his own glowing review for The Scotsman, posing as critic William Cook, and they published it.
He had a unique approach to hecklers ­ urinating on them on more than one occasion ­ but encouraging them when it came to new open mic comics he was introducing.
He took to comedy after a number of run-ins with the law, including arson and stealing a Cabinet Minister's Rolls-Royce. The title of his autobiography reflected one of the less serious incidents: I Stole Freddie Mercury's Birthday Cake.
Hardee was born in Lewisham, South London, on January 5, 1950, the son of a tug-boat worker on the Thames.
At school he became involved in petty criminality, stealing Coke from the local bottling plant, burgling a pawnbrokers and setting fire to the Sunday school piano because he wanted to see 'holy smoke'.
In the late Sixties he was a mobile DJ, going by the name of Wolf G Hardee, in between stints at various detention centres. Over the years, he was jailed for several offences, including cheque fraud, break-ins and for escaping custody.
In 1977, he came out for the last time and decided to go into showbusiness, joining with Martin Soan to form the Greatest Show On Legs ­ at the time, an adult Punch and Judy act.
It got them a regular booking at the Tramshed in Woolwich, alongside the likes of Rik Mayall and Ade Edmondson. Soon afterwards, the Comedy Store opened in Soho, and they became regulars there, too. Their breakthrough came in 1981, when they did the balloon dance on Chris Tarrant's TV show OTT.
Read More