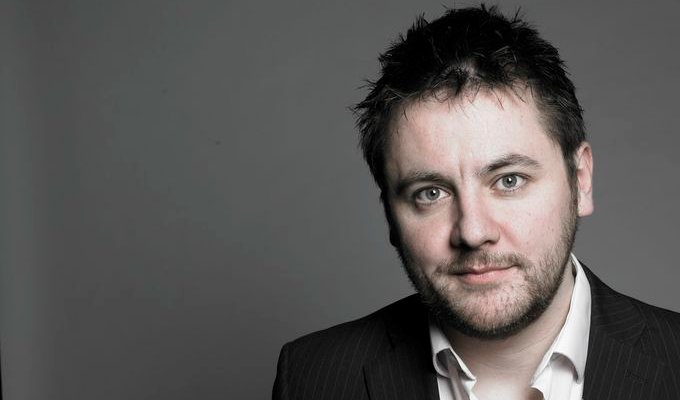 Luke Graves
Luke Graves: Living Luke
Luke Graves makes makes much of the fact that he offers a money-back guarantee if you don't enjoy his show – an arrangement that's simply a far more bureaucratically cumbersome version of everything on the free festival.
It's a fair bet that no one will every ask for that refund, for he is indeed immensely likeable – and also rather bland. How can you possibly dislike anything so tame and well-intentioned?
Living Luke is the state-of-his-life show. He's about to get married, so tells us about the proposal and the wedding arrangements, then ponders whether he should have kids, whom he says he dislikes, but without expressing real conviction. That's pretty much the depth of it: throw in some stories about online dating, vegetarianism or Fathers 4 Justice for padding and job's an good 'un.
There are some nice anecdotes about the stag do in Ayia Napa, thanks mainly to his mate with the missing toe, having some fun with his mildest of disabilities. But 'nice' is about the most enthusiastic adjective you would attach to Graves.
He comes across as one of the good guys: affable, cheery and easy communicator who engages in charming and welcoming to-and-fro with the audience, teasing every so gently. A career in local BBC radio might suit him.
The central story is about him birthing a lamb, ending on a gentle pun, and again showing what a nice bloke he is. The hour is so effortlessly genial, but as mild as unflavoured yoghurt. Raised by a single parent he notes: 'My dad was a superhero - the invisible man'; or he tells of a type of bee where the male dies after sex. 'A lot of ladies think that's a good idea!' That's about as hard-hitting as he gets.
Incidentally, I was also intrigued by the quote on his poster, blown up into an on-stage banner: 'A brilliant young comic bursting with potential,' said Arthur Smith. Young? He's in his 30s. This couldn't be the way Smith brought him on stage for the Hackney Empire New Act final in 2010 could it? Most ancient and disingenuous marketing if so…
Read More
Published: 28 Aug 2016
It's been more than 17 years since I last went up…
14/09/2014
Luke Graves is a stand-up without any kind of hook,…
31/01/2010
Past Shows
Agent
We do not currently hold contact details for Luke Graves's agent. If you are a comic or agent wanting your details to appear on Chortle, click here.