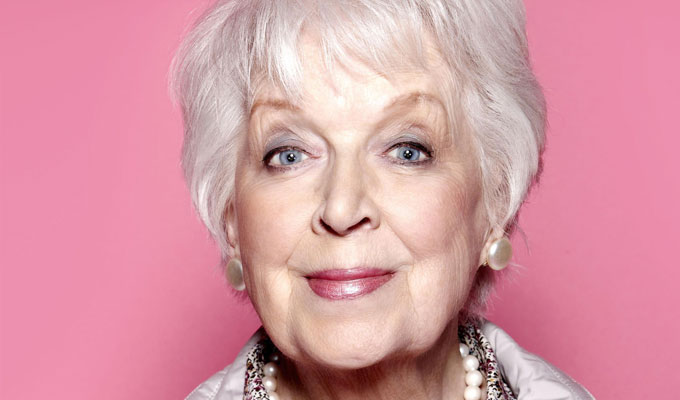 June Whitfield
Date of birth:
11-11-1925
Date of death:
29-12-2018
From playing the nurse in Tony Hancock's classic blood donor scene to the matriarch of the Monsoon family in Absolutely Fabulous, June Whitfield had one of the most enduring careers in British comedy, working almost continually since the mid-Fifties.
Name anyone in the business, and she worked with them: Spike Milligan, Peter Sellers, Jimmy Edwards, Frankie Howerd, Dick Emery, Julian Clary – even the cast of Friends.
Her most famous partnership was, of course, with Terry Scott – teaming up with him first in his sketch show, then playing his wife first in Happy Ever After, then in Terry And June, quintessential cosy suburban sitcoms that ran for 13 years between them.
The role cemented her image as a 'proper' Englishwoman – slightly prim, resolutely middle-class, but always in restrained command - that she's played for much of her career.
But the part that first made her famous, nine years after graduating from Rada in 1944, was somewhat lower down the social ladder – as Eth, the dowdy long-term fiancée of gormless Ron in The Glums, part of the Fifties  radio comedy Take It From Here. And she remained committed to radio throughout her career, most notably being Roy Hudd's versatile sidekick on his News Huddlines.
She was awarded an OBE in 1985 for services to her profession and a CBE in 1998, before being made a dame in 2017.
She was married to husband Tim Aitchison for 45 years until his death in 2001. Their daughter,Suzy Aitchison is also an actress.
Read More