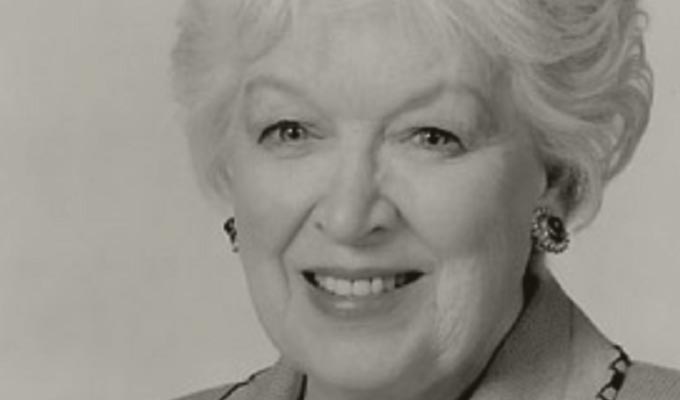 Ten brilliant June Whitfield appearances
June Whitfield might always have played second fiddle to other people in her long comedy career â€" but she played that fiddle brilliantly well, alongside some â€" if not all â€" of the greatest comedians of several generations. Here are just some of her finest moments:
Take It From Here
June Whitfield joined the radio comedy series in 1953, where she became especially well known for the sitcom-within-a-show The Glums, playing dour Eth:
Tony Hancock: The Blood Donor (1961)
June played the nurse in Tony Hancock's most famous sketch:
Je T'aime (1971)
A comedy single with Frankie Howerd…
Happily Married (1973)
A BBC One vehicle for Dick Emery's characters:
Terry and June (1979)
Terry Scott and June Whitfield began their television partnership in Scott On in 1968, and stared in a domestic sitcom called Happy Ever After, which ran for five series fro 1974 to 1979. Then followed Terry and June, the archetypal cosy suburban married sitcom which ran until 1987.
It Ain't Alf Hot Mum
She guest starred as Captain Georgina Tollemache in one episode of this wartime-based sitcom;
Absolutely Fabulous (1992)
She made the role of Edina Monsoon's mother a classic of modern sitcom, appearing in the series right until its 20th anniversary specials in 2012.
Doctor Who (2009)
She appeared alongside David Tennant in the Christmas special, The End Of Time, playing Minnie Hooper.
Boomers (2014)
BBC comedy which co-starred Russ Abbot, Stephanie Beacham, Philip Jackson, James Smith, Alison Steadman and Paula Wilcox
.
Published: 29 Dec 2018
What do you think?