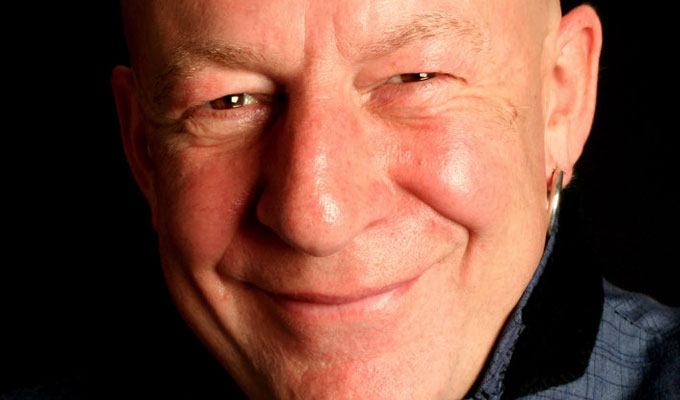 Jeff Innocent
British Comedian Of The Year 2021
It's described as the 'FA Cup of comedy', a competition for established stand-ups as well as newcomers – which explains why many of those who took to the stage of the Comedy Store last night are already longstanding regulars at Britain's most esteemed club.
That included winner Jeff Innocent, who – with no sense of exaggeration – absolutely stormed the gig. And with the audience voting for the winner, it was surely a runaway victory.
Comedy based on what the performer looks like can be considered a little old hat, but when done as expertly as this, fashions matter not. Taking to the stage shaven-headed and in a tracksuit he describes as 'retired Cockney criminal leisurewear', he expertly owns and subverts the expectations that he appears to be an East London geezer with racist attitudes and shady associates.
Taglines are relentlessly piled on to punchlines, each one skilfully plays with the stereotypes, alternately reinforcing and subverting them until a more complex reality emerges. It's a taut, gag-heavy set, delivered masterfully, which the audience adore.
As he picked up his cheque for £10,001 – provided by an anonymous benefactor to be £1 more than the next-biggest prize in comedy, the Edinburgh Comedy Award – Innocent revealed that the prize would be shared among all finalists. A generous move, showing the camaraderie in the circuit, and rewarding the top-drawer stand-up on display across this final.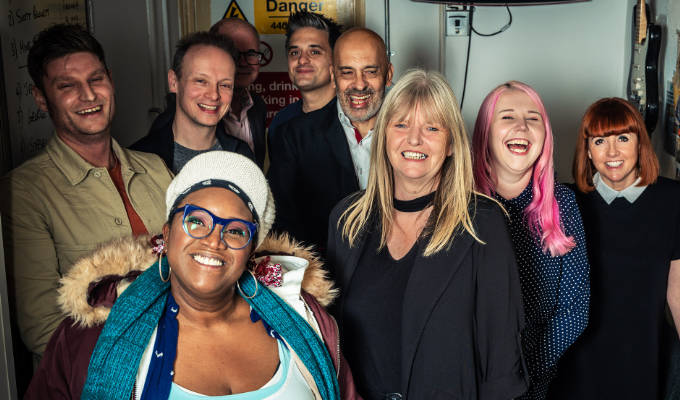 Brummie Lindsey Santoro got things off to a cracking start. Naturally effusive, she seems to be having the time of her life on stage, as she shares confidences with a gossipy, carefree spirit . Her open nature as she shares indiscretions about her sex life and more brings to mind Alan Carr, with a chatty authenticity that endears.
I'd have placed her second behind Innocent, but while the opening slot may have cursed her chances here, she's surely a star in the making, so strong is the connection she innately forms with her audience.
Next up, Scott Bennett, fresh from his profile-boosting appearance on Live At The Apollo. He's Mr Relatable, especially for fellow parents or those in long-term relationships, and there are plenty of laughs of recognition as he talks about his daughters' dubious arts and crafts or the challenges of lockdown 'I love my kids… but EVERY DAY?'
The delivery's pitch perfect, and the well-honed set culminates in a story about a trip to the swimming pools that cements his standing as an adept raconteur reflecting normal lives back at the audience. And there's an insatiable market for that, when done this well.
When the pressure's on to make an instant impact, it takes mettle to start a competition set with a story that contains nothing funny for a minute or so. But in doing so, the lugubrious Mike Gunn makes an unspoken statement of his own about his confidence in his ability to hold a crowd rapt. And when that punchline does drop, its effect is magnified by the wait.
He's at home on the Comedy Store stage and regales with witty stories, often about his attempts to style out an embarrassment, in a set that, like Innocent's, heaps tags upon tags to expand a simple joke with numerous twists and turns. A class act.
Innocent opened the second section, followed by Greek-born, Newcastle-based George Zach. As you might expect he has much to say on the stereotypes of his homeland and, especially, of 'being British' – which culminates in an entertaining anecdote about being mistaken for a Tesco staff member.
It's not the most distinctive of material, save the angle his original nationality affords him, but performed with charm and confidence that effortlessly brings the audience along for the ride.
Speaking of stereotypes, Stephen Grant leans into the one that everyone assumes he's gay as he's from Brighton – especially on the football terraces. It's a little obvious, but adroitly performed by the consummate compere.
He makes more of a mark when he analyses his own pedantry, with a great payoff to a routine about a well-worn idiom. This comedy from the head, but it comes from the heart when he airs his bitterness towards his ex-wives. Grant delights in heaping his cynicism on the loved-up young couples in the world, a reality check which is satisfyingly inappropriate.
While Grant plays the intellectual superior, Andy Askins is the epitome of the sad-sack comedian, opening his set by saying: 'I must apologise for my face.' Gentle and mild-mannered, he oozes bumbling self-deprecation as he talks about how hard done by he is.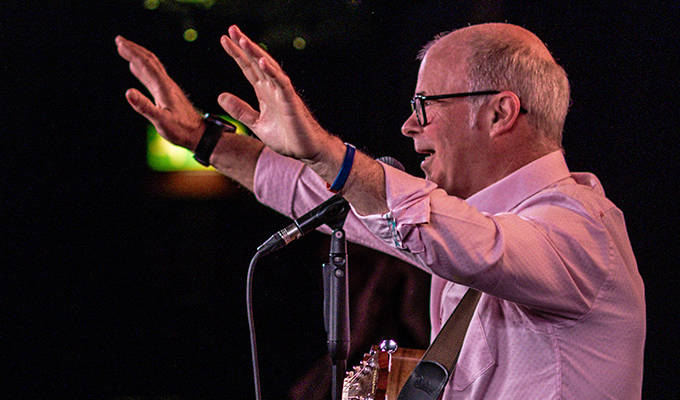 Some gags feel a little old-fashioned, yet he packages them up nicely in a persona that invites pity, but elicits laughs. Often billed as a musical comedian, he underplayed that aspect tonight with a cracking one-liner. And despite a static delivery he endeared himself to the audience enough to be voted runner-up.
JoJo Sutherland may be at home on stage, but seemed a little too relaxed tonight. Her amiably dry conversational style contrasted with the finely-polished, punchline-heavy sets of other comics on the bill, and unfortunately suffered by comparison.
She has the air of a gossipy drunk, indiscreetly spilling her feelings towards life and her family in the corner of some shabby pub at 4pm. It's an appealing attitude and there are some good lines here – but the set is too loose to be consistently sharp. A few personal bombshells do provides surprises, but she tosses away casually.
Ninia Benjamin is a bit dumb, a bit fat and a bit common – that might seem an unspeakably rude summary, but they are all aspects of herself she embraces vigorously.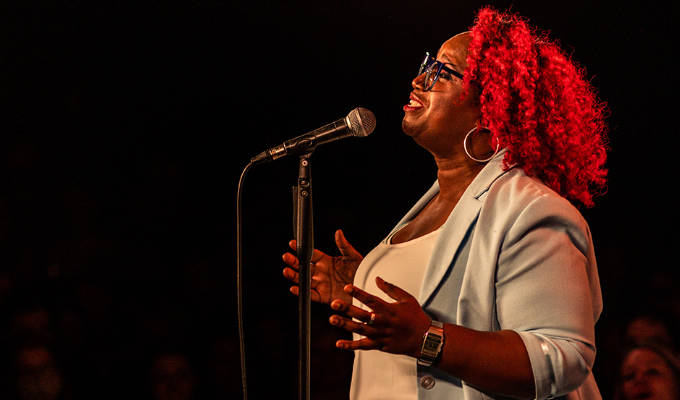 For what might be considered shortcomings are more than compensated for in an unshakeable confidence that manifests in a gloriously rambunctious performance that flattens any decorums or niceties. She's a force-of-nature personality, and that secured her third place among this very tough competition.
• Pictures courtesy of Steve Best
Read More
Published: 25 Nov 2021
This was an odd gig, apparently attracting the sort…
27/02/2014
With the plethora of outdoor festivals and comedy tents,…
22/07/2010
As evangelists for the ethical, eco-friendly movement…
15/09/2006
Review This is not one of those Edinburgh stunt…
1/01/2006
Past Shows
Edinburgh Fringe 2006
Agent
We do not currently hold contact details for Jeff Innocent's agent. If you are a comic or agent wanting your details to appear on Chortle, click here.