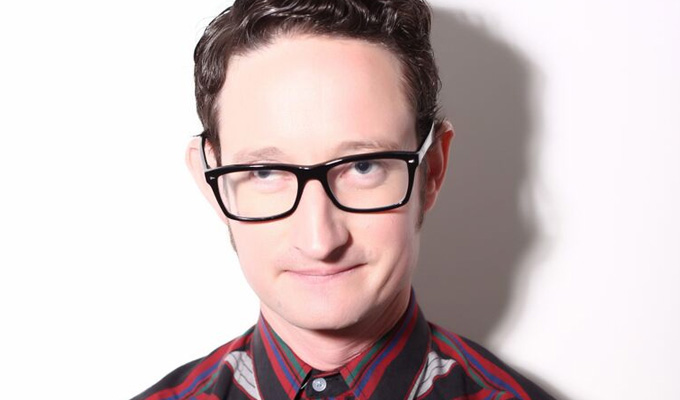 James Dowdeswell
Jo Romero: Scenes of A Sensual Nature
Note: This review is from 2015
Not quite a sketch show, and not quite a theatre show, comedian Jo Romero's eclectic series of sex-based vignettes varies from the awkwardly funny to the just plain awkward.
Most amusing is Dalia, a fierce Armenian masseuse with dreams of X-Factor fame, and her client, played by Mick Ferry in a recurring sketch-like scenario. There's a nice juxtaposition between his infatuation and her brutal manner, which in itself can be wittily blunt, making for a memorable creation. Plus there's the sight of the none-too-svelte Ferry with his top off, an image so intrinsically funny that he's previously done a whole Edinburgh show based on the fact.
The most intense concerns a terse, niggly marital row with a compellingly harsh David Mills, played straight, without seeking laughs. While somewhere in between Romero's stalkery, zoo worker has a creepy school reunion with James Dowdeswell that turns more than a little bit Misery. Dowdeswell's acting is at first a little limited, but he relaxes into it as the stakes rise in this darkly amusing scene.
And finally Romero plays a new-age online sex guru, alongside a subdued Gary Colman. It might be trite to complain that a skit about Tantric sex is a little slow to reach its climax, but the payoff is sharp, while Colman's grim deadpan and Romero's passive-aggressive cruelty make for an intriguing combo.
While this production from the Comedians' Theatre Company is a little uneven, it's a decent showcase for Romero's writing talents and a better one for her acting ones; while the supporting comics acquit themselves well too.
One practical bugbear is that this very basic Cowgatehead venue is ill-suited for the play… anything below chest height is very hard to see from all but the front few rows, which proves limiting for a show about sex.
Read More
Published: 16 Aug 2015
The siren call of the format show is a seductive one.…
11/08/2015
There are a lot of new act competitions. Too many,…
14/07/2015
This Sassenach sister of the well-established Scottish…
8/07/2014
James Dowdeswell starts his show in this almost criminally…
18/08/2012
If Foster's ran a competition for the best title…
16/08/2010
I hate to thwart James Dowdeswell's ambitions, but…
1/01/2008
'I'm the sort of comedian who gets heckled,'…
9/10/2007
James Dowdeswell loves wine, and this is a show all…
1/01/2007
James Dowdeswell is a real master of the comedian's…
1/01/2005
In a world where everyone needs an angle, it's hard…
1/01/2003
Past Shows
Agent
We do not currently hold contact details for James Dowdeswell's agent. If you are a comic or agent wanting your details to appear on Chortle, click here.