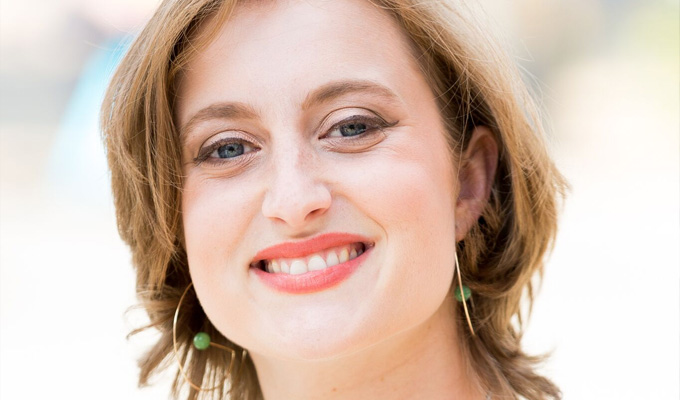 Parody songs: The lowest of the low?
The parody song is a much-derided medium in the comedy paintbox. It's considered lazy, easy, light and, worst of all, derivative (which is the whole point, surely?) 
Whatever it is, it's not considered an 'art' next to, say, pure wit and wordplay stand-up. If you haven't written the music and the jokes and come up with a style all your own, it is not original - and therefore not worth anyone's time or money.
I obviously disagree with this, being a parody songstress. Having grown up on a diet of Bill Bailey and Richard Cheese, and more recently fallen for the wonderful Adam Kay and Frisky and Mannish, parodies of songs and genres of music have been making me laugh harder than anything else forever. And I'm not the only one! 
Comedy audiences can't get enough of the delicious, familiar-yet-twisted, feelgood pile of goodies I serve up. They sometimes even give me money for it, the cheeky buggers.
However, with this society which values originality, whatever that means, above all else, comes the issue of ownership. The music industry's increasing sense of panic and paranoia about copyright is a pain in the bum for the parody songstress. Although it does – almost, hypothetically – make calling a show 'Barely Legal' a genuinely good idea. 
I have to thank the internet's barrage of amazing YouTube parodists and Baroness Neville-Rolfe for the loophole in the law passed in 2014 which makes parody acceptable, at least in legal terms. It doesn't stop me looking over my shoulder, though. It also doesn't stop industry people saying things like: 'You'll never get on the radio with those', their chins shaking with disappointment. I'll just have to make sure I never do a Marvin Gaye song… it's just too risky.
With a parody rewrite, the tricky bit it making sure the bulk of the song – especially that tough second verse – is full of clever little witticisms as close as they can to being as good as the punchline: often, but not always, the chorus. Otherwise you get one laugh break (two or three if the punchline bears repeating) in about three minutes, and that's bad in any comic's book. 
With an original song, the audience is not anticipating anything like the orgasmic punchline you get with a parody, but this can make the jokes within the song hold out for longer.
Personally, I'm lost without the restriction of a familiar tune – writing an original is like being faced with a terrifying blank canvas, and I'm rubbish at painting. But I'm really good at collage. Also, considering the unusually high art history content of my songs, if you take away the toe-tappin' 1980s hits from the equation, I fear I would be left with a bored and confused audience.
I love my art history songs. They punch up, they don't mock or insult the music or musicians who wrote the tunes, and they are chock full of (mostly) interesting facts. They've got me to the Udderbelly, Gilded Balloon's debating hall and Koko - venues I'd never dreamt of playing. 
It's hard to argue with the fact that there is something inherently effective about parodies, musical or otherwise. Writer John Gross describes a good parody as something between pastiche (which he defines as using someone's style in a non-satirical way) and burlesque (playing around with the tropes of high culture for fun). It makes audiences look at the world a bit differently and ask questions about the things we value in society. 
We have entered an era where, to some degree, comedy is taken very seriously as something of high cultural value. A surprisingly large number of comedians describe what they do as their 'art' or 'craft' - often, and loudly. However, by juxtaposing 'high art' of historic artworks with the most artless, possibly the 'lowest' comic form out there (apart from improv, of course *winky face*), I'm trying to get people thinking about this whole hierarchical mess and what it means. 
Or they can just sit back and clap along, I'm totally fine with that.
• Harriet Braine is in the final of the Funny Women Awards at Koko in Camden, North London, next Wednesday.  Tickets.
Read More
Published: 23 Sep 2016
Past Shows
Edinburgh Fringe 2018
Agent
We do not currently hold contact details for Harriet Braine's agent. If you are a comic or agent wanting your details to appear on Chortle, click here.