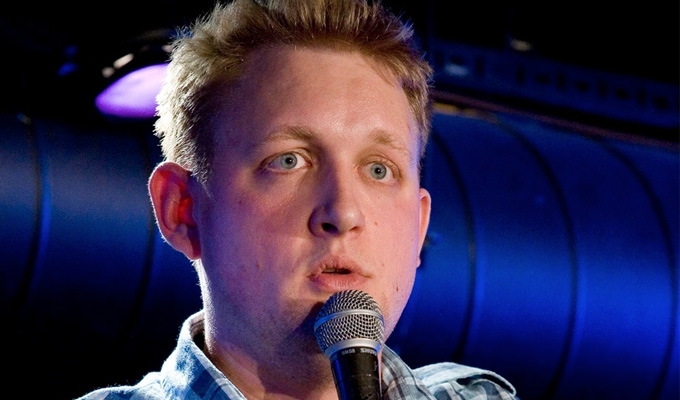 Howard Read
It's the joke, not the animation, that matters
Danger Mouse
Danger Mouse is one of the reasons I'm an animator.  It showed that firstly, British people can make cartoons, and that you could put jokes in a kids' show for the whole family.
Tony Law: Maximum Nonsense
Tony is one of my favourite comics at the moment. Tony is doing the exact sort of funny, intelligent, sensitive and fucking stupid stand-up that I'd like to think I would be doing if I hadn't got sidetracked by the cartoon thing. Maximum Nonsense was his 2012 show, can't wait to see his show this year.
South Park The Movie: Uncle Fucker
Trey Parker and Matt Stone have the career I want. They prove that the jokes, not the quality of the animation, are what's important when making cartoons.  They write great songs.  And this scene of the film in particular shows that you can do jokes in animation that wouldn't be possible, acceptable or believable in any other medium.  It makes me cry laughing.
Eddie Izzard Live At the Ambassadors
In recent years Izzard has morphed into a slightly tiresome life-coach for the nation, but when my mate Graham put on his live DVD in our student house in 1993, this show was a revelation to me.  That stand-up wasn't just whiney-voiced American's finishing sentences with 'What's that all about!?!', it could also be slightly overweight Englishmen talking glorious bollocks.
Terry Gilliam's The Miracle of Flight
Terry Gilliam's animation in Python was probably the first thing that made me think live comedy with animation could work.  This lovely five-minute film is incredibly simply animated, very funny and beautifully crafted. 
The Incredibles
Possibly my favourite animated film of all time. Beautifully written and animated, with a story that's both hilariously funny and incredibly moving.
• Howard Read: Hide & Speak is on at the Gilded Balloon at 21:30. Little Howard's Big Show For Kids' is on at Underbelly Bristo Square at 14:40.
Read More
Published: 3 Aug 2013
Bill Bailey and Alan Davies are to star as The Odd…
11/05/2005
Comedians are staging a revolt against the Edinburgh…
24/08/2004
Adam Hills and Flight Of The Conchords are joint favourites…
7/08/2004
The Melbourne International Comedy Festival, the third…
25/03/2004
Daniel Kitson and Dave Gorman were the biggest winners…
24/02/2004
Dara O'Briain, Dave Gorman and Adam Hills head this…
16/02/2004
Perrier is again showcasing the best of the Edinburgh…
25/09/2003
Perrier is again showcasing the best of the Edinburgh…
25/09/2003
Past Shows
Agent
We do not currently hold contact details for Howard Read's agent. If you are a comic or agent wanting your details to appear on Chortle, click here.