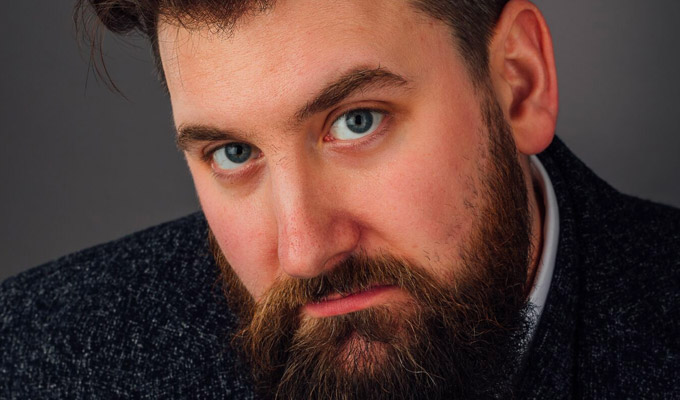 Garrett Millerick
Stand-up and director
Read More
Garrett Millerick: Sunflower
I wish Garrett Millerick hadn't suffered a horrific personal ordeal last year. Not because of any basic human empathy you understand – it's well known that reviewers harbour no such feelings – but it because has given his show that now-clichéd moment of pathos about two-thirds in. It will only fuel the notion that at this festival, you have to turn on the poignancy to get the acclaim.
But Millerick earns every bit of praise he'll get – and that's likely to be plenty – well before he turned on the emotional wringer. Sunflower is a virtuoso display of unforgivingly grumpy stand-up delivered with fire in his soul.
Named after his favourite Beach Boys album, he had intended this to be a fun, happy show, overlooking the fact that neither adjective sits well with a man, wizened beyond his 35 years, who hates going anywhere or doing anything, and whose memories are defined only by pessimism.
He also admits to having no truck with comedians who put politics into their act, with an hilarious takedown of those who do. No, he sees himself a 'professional timewaster', paid to take our mind off things.
Such philosophy might seem like limiting his options, but he's got plenty left to talk about. Big issues like S Club 7's Paul Cattermole flogging his 2000 Brit Award on eBay. The twisted fantasy Millerick spins from this nugget of showbusiness trivia is a marvellous example of pushing an idea too far for comic effect, raising the stakes as the story spirals.
Bearing a little more wider relevance is a segment on the notion of offence sparked when he learned that pupils at his old public school had posed for a racially dubious photo, a routine which proves he isn't totally averse to making a point. This leads into a bonkers recreation of his Catholic sex education, reminiscent of John Cleese's similar scene in Monty Python's Meaning Of Life – but Millerick trumps it for intense insanity. There's a touch of Stewart Lee's sarcastic incredulity in the writing of some of the routines, too, though delivered with a white heat of righteous anger rather than sardonic distance.
Then comes the incident that, by his description, 'hijacks' the show, requiring him to dial down his usual ferocity to a quiet whisper. Yet an added sense of drama does not, ultimately, come at the cost to his sense of humour, as he comes to the conclusion that comedy is a healer - at least in his family. And, boy, does Millerick have plenty of that potent medicine.
Read More
Published: 8 Aug 2018
A fire alarm and full evacuation isn't the ideal…
11/08/2017
The room above the Camden Head pub in Camden has been…
26/10/2016
With his booming voice and bullet-proof confidence,…
5/08/2016
Few comics put as much into their performance as Garrett…
29/08/2015
With its remit to seek out variety acts as well as…
27/01/2014
The last regular Comedy DeLuxe before the venue is…
15/05/2013
A few years ago, Garrett Millerick – who'd always…
3/08/2012
Past Shows
Agent
We do not currently hold contact details for Garrett Millerick's agent. If you are a comic or agent wanting your details to appear on Chortle, click here.